Active Calories vs Total Calories on Apple Watch & iPhone- What Do They Mean?
When you check your workout details via the Fitness app on your Apple Watch or iPhone, you will see two different calories: Active and Total. You may not know the difference between these two. If you want to know how close you are to your workout goals, it is essential you understand the details of the calories you burn. For example, you should know this if you want to manage your weight. In this guide, I explain what Active and Total calories are.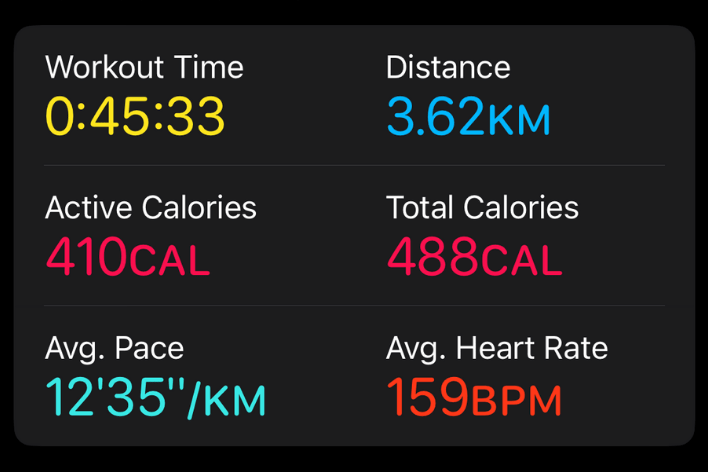 Your Apple Watch will track your activity and then estimate how many calories you burned. Your watch uses a combination of different elements, including your activity (type and speed), your heart rate, wrist-based motion, age, gender, height and weight, to calculate the calorie count.
As I said, this is an estimation. It is pretty accurate, but it is not an exact representation of calories burned. To ensure that you get the most accurate data, your personal data should be up to date and accurate. Open the Watch app on your iPhone and then go to My Watch > Health > Health Details, check the details and tap Edit to update them if necessary.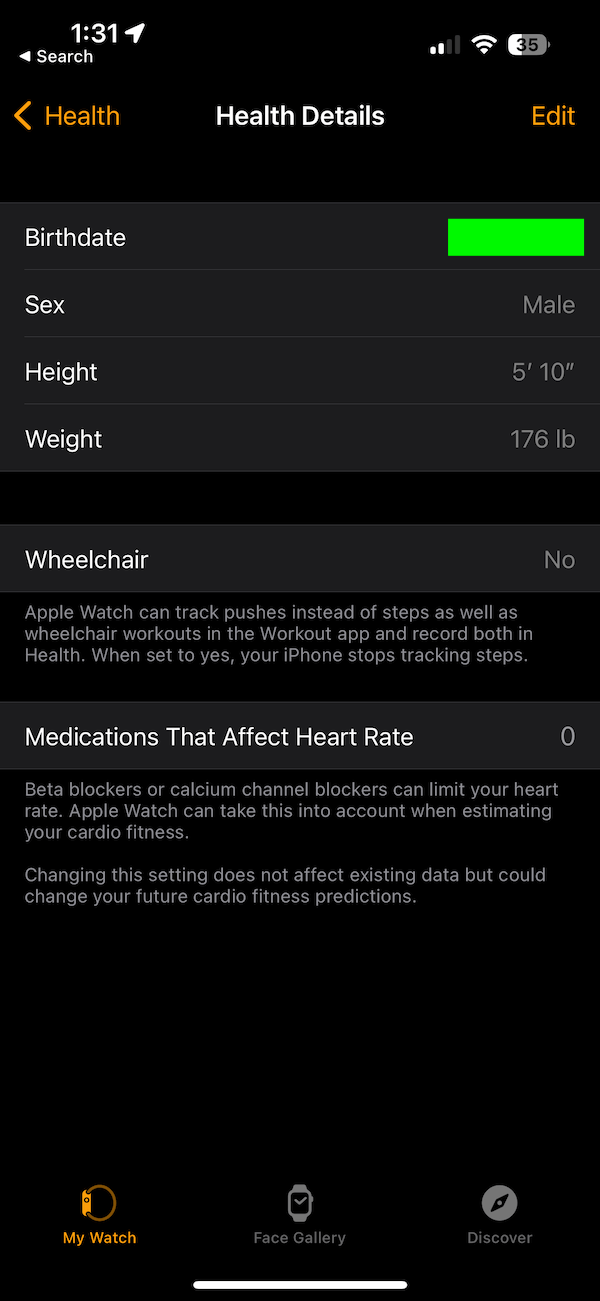 What's the difference between Active Calories & Total Calories?
Active Calories are the ones you burn in your activity, like when you run, walk, swim and so on. However, you do not have to exercise to burn calories. Our bodies burn calories to maintain basic living functions like breathing. In other words, we burn calories by just being alive.
Total Calories is the sum of Active Calories and your Basal Metabolic Rate (BMR). Basal Metabolic Rate, also known as Resting Metabolic Rate (RMR), is the number of calories you burn at rest as your body performs basic functions. These include, but are not limited to:
Respiration
Cell production
Circulation
Nutrient processing
Heart beating
Here is the Apple Watch Calorie formula
On Apple Watch, Active Calories for a workout is the total calorie count you get when the BMR (for the workout duration) is subtracted from Total Calories. In other words, the formula follows:
Active Calories = Total Calories – BMR
There are various BMR calculations. Your Apple Watch uses your height, weight, gender and age to calculate your BMR. As I said above, if you put the wrong personal details (your gender, height, age and weight), then your BMR may be incorrectly calculated, and thus your Active Calories may not be accurate.
How to see Apple Watch calories burned
On Apple Watch:
Open the Activity app.
Using the Digital Crown or your finger, scroll down.
Under the Move, you will see the Active Calories burned for the day. As you can see, I burned only one calorie.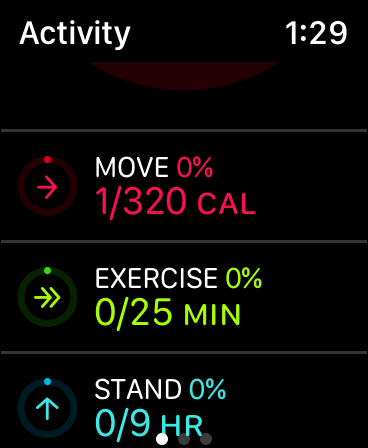 Scroll down to see your workouts.
Tap on a workout, then scroll to view details, including Active and Total Calories.
On your iPhone:
Open the Fitness app.
Tap a Workout.
And you will see Active Calories and Total Calories.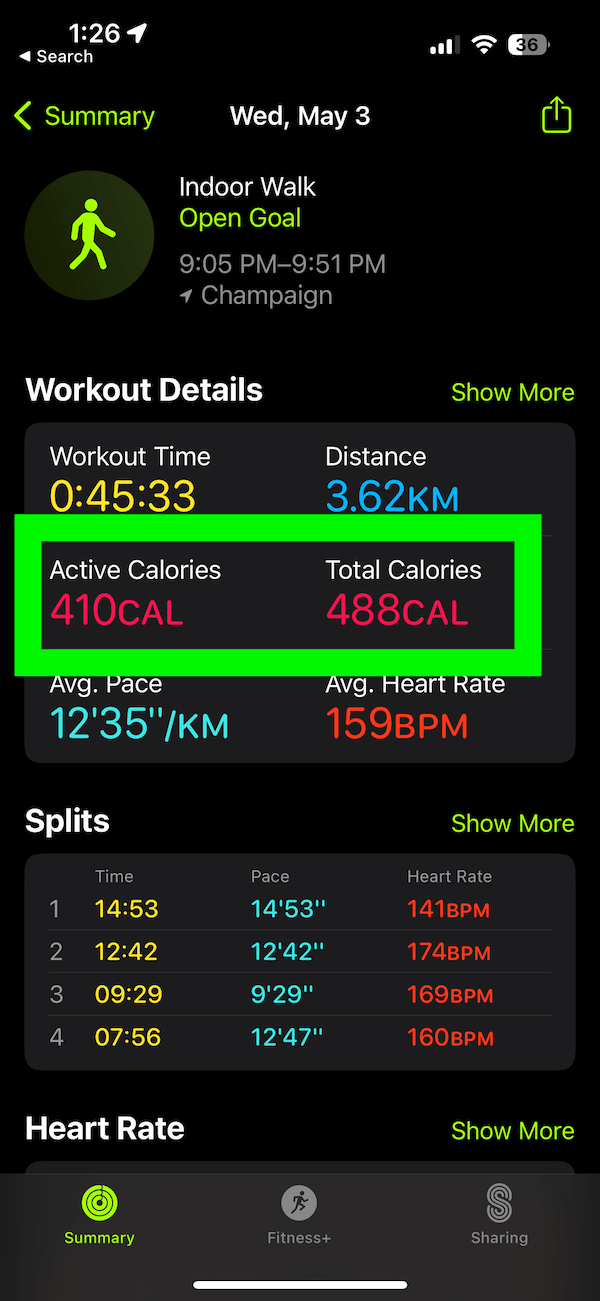 Related articles