Dock Keeps Disappearing On Your Mac? Fix
macOS Catalina released just a few days ago. Many Mac users already praise the new features of this newly introduced OS. However, some users are having various problems when they are trying to upgrade to macOS Catalina.
One of the commonly reported problems is the disappearance of the Mac's Dock after the update.  Some users are reporting that the Dock keeps disappearing forcing users to restart their computers multiple times a day.
If you notice that your Dock is missing after you update, then this article is for you. The Dock offers a great way to easily access your favorite apps. So when it is missing, you may find that very annoying. Here is how you can fix this problem.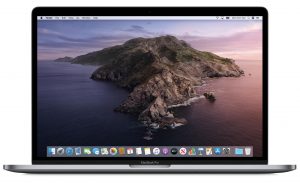 Please try each step one at a time until you resolve your issue.
Before we start, please check your Dock settings. Go to Apple menu > System Preferences, then Dock. Here you can change many appearance settings. Please make sure that you did not set the Dock to hide. Make sure that your settings are accurate. You can adjust your settings.
Furthermore, pressing the Option-Command-D keys will hide or show the Dock. Is this shortcut working?
1. Restart your Mac by going to Apple menu > Restart.
2. Start your Mac in safe mode (or safe boot). Here is how:
Power off your Mac by going to Apple menu > Shut Down
Turn on your computer and immediately press and hold the Shift key
Keep pressing the Shift key until you see the login window. When you see the login screen, release the key
Enter your password (you may have to enter your password a few times, this is normal)
Now your computer is running in safe mode. Your computer may be slower than normal.
Do you see the Dock or is it still not visible?
Now leave the safe mode. To to that simply, turn off your computer and start your computer normally without pressing the Shift key. (cannot exit safe mode?)
3. Resetting the Preferences list may help you fix your problem. Here is how:
Go to Finder
Press and hold the Option key down and click "Go" menu in the Finder menu bar.
Click Library
This will open the Library folder
Click the Preferences folder
Find the file named com.apple.dock.plist
Delete this folder (move it to Trash)
And restart your computer
4. If nothing above helps you, you may want to reinstall macOS using macOS Recovery. Here is how:
Turn off your computer
Turn on your computer and immediately press and hold the Command (⌘)-R
Release the keys when you see the Apple logo, or a startup screen.
You may have to enter your password
Then you will see the macOS Utilities window
Select Reinstall macOS and click Continue