How to Cancel your AppleCare Plan and Get a Refund
This article explains how you can cancel your AppleCare+ plan or AppleCare Protection Plan. This article also details how you can request and get a refund.
You can extend your Apple warranty coverage by purchasing AppleCare+ or the AppleCare Protection Plan. However, you may cancel your purchase at any time for any reason.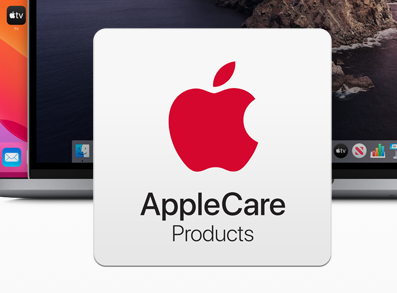 This is in addition to the standard warranty. Most Apple devices include a one-year limited warranty and 90 days of technical telephone support.
There are two AppleCare payment options:
AppleCare is also offered with a subscription-based payment plan option and you keep paying the monthly charge. This is also called Monthly Plans.
This extended coverage can be purchased upfront for two years. This is also called Single-Pay Plans.
Before you cancel, it is important to know that you will not be able to buy an AppleCare plan for your device again.
Do you have AppleCare? Are you not sure if you have an AppleCare plan. You can easily check this by going to the checkcoverage.apple.com website and enter your serial number (see below on how to find your serial number).
How to cancel the AppleCare plan that you pay monthly
You can cancel your AppleCare plan just like how you cancel your Apple subscriptions. Unless you cancel, the Monthly Plan will renew automatically.
For Monthly Plans, Apple does not give a refund when you cancel your AppleCare subscription. You will have your benefits until the next billing date which is the last day of the month.
Here is how you can cancel your plan from your iOS or iPadOS device and Mac:
Cancel AppleCare and AppleCare Plus subscriptions on your iPhone, iPad, or iPod touch
On your device, tap Settings.
Tap your name.
Tap Subscriptions.
You will see your plan. Tap it.
Tap Cancel Subscription.
Cancel AppleCare subscriptions on your Mac
On your Mac, open the App Store.
Sign-in. Click the sign-in button and enter your username and password. Or click the photo (your name) at the bottom of the sidebar.
Click View Information (top of the window). You may have to sign in again.
Scroll until you find the Subscriptions section.
Click Manage.
Click Edit next to your AppleCare subscription.
Click Cancel Subscription.
How to cancel the AppleCare plan that you paid in full
Do not worry, if you already paid for your plan, you can still cancel and get a full or partial refund. There may be a cancellation fee.
If you cancel within thirty (30) days of your Plan's purchase, you will get a full refund. If you received any service under your plan, you will get a partial refund. Apple will deduct the value of the service.
If you cancel after thirty (30) days, you will get a partial refund. Apple will calculate a pro-rata refund. Here is the basic formula for this:

Your refund = [the percentage of unexpired Plan] – [a cancellation fee, which is usually 25 dollars or 10 percent of the amount] – [value of any service provided].
To cancel, you will need to contact Apple Support. Here is how:
Go to Apple's support web site: https://getsupport.apple.com
Click More and click Hardware Coverage.
Click Other Hardware Coverage Topics.
Click Cancel or request a refund for an AppleCare plan. Then you will be shown different support options. Choose one.
When you are connected with a team member, tell him or her that you want to cancel your plan.
Apple also offers live chat support.
Before you contact, make sure that you have the following documents nearby:
Your AppleCare product number and the serial number of your device covered by the plan.
Or your sales receipt.
If you need to find your device's serial number:
iOS, iPadOS, watchOS: Settings > General > About.
Mac: Apple menu > About This Mac.
AirPods: On your connected device, go to Settings > General > About > AirPods.
You can see all of your Apple ID devices' serial numbers:

On your iOS device. Go to Settings > your name > scroll down and tap a device.
On Mac: System Preferences, click Apple ID and click any device name.
On the web: Go to the Apple ID website. And find the Devices list.
Cancel over the phone, by mail or fax
There are other ways to cancel too:
Send a written request. You can mail or fax this request. Your request should include your Plan Agreement Number and a copy of the Plan's original proof of purchase.

Send your request: AppleCare Administration, P.O. Box 149125, Austin, TX 78714-9125, U.S.
Or fax it: 916-405-3973.

You can also call 1-800-800-2775.