How to Change the Login Screen Background on macOS Mojave
Did you know that you can easily set any image you like as your login screen background on your Mac? This short article explains how you can customize the login screen in macOS Mojave. Changing your Mac login screen background is pretty easy.
Update: If your Mac is running Catalina, see this article about how you can change login screen.
See also: How To Screenshot (Print Screen) And Record Screen On Your Mac
See the steps below required to change your background image when you are trying to log into it.
1. Find an image or photo to use it as a background photo. It is important that this picture should fit the resolution of your screen. Thus you may want to know your screen resolution. You can find that easily. On your Mac, go to Apple Menu > About This Mac and click the Displays tap. As you can see the image below, my screen resolution is 1280×800. So my background photo should be this size as well.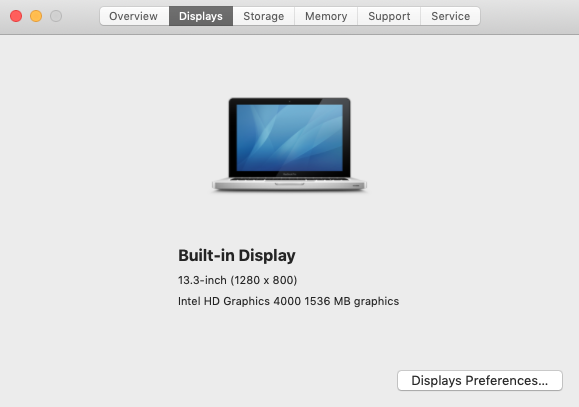 You may want to use a photo editor such as Photoshop or Pixelmator to ensure that your image matches the resolution of the screen.
2. I created a very simple image using Pixelmator. And saved this image on my desktop as a .jpg file. You can also find images online.
3. And then rename your image as Mojave.heic (HEIC: High Efficiency Image Format). See below:

4. Now, on your computer, Open Finder and go to Go > Go to Folder… (or press Command-Shift-G)

5. Enter /Library/Desktop Pictures/ and then click Go.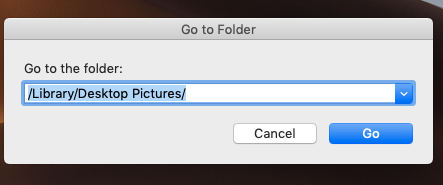 6. Find the Mojave.heic file.
7. As a backup method, let us change its name to something like Original-Mojave.heic (so you can change back later). You may have to enter your admin password.
8. Drag the new Mojave.heic image into the folder and exit (copy and paste). Again you will have to enter your admin password.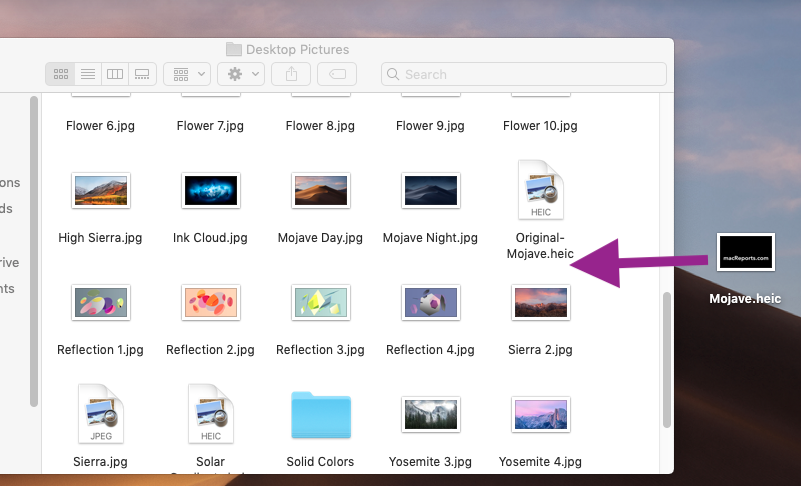 9. Restart your computer
10. Done. You'll see your new background.
See also: Slow Mac?
To change your desktop background and thus your lock screen, Go to Apple menu > System Preferences > Desktop & Screen Saver.
Also note that, as you probably know, your Mac has two screens: The lock screen and the log-in screen. This will change the login screen, the screen you type your password.