How To Check Apple System Status (Apple Services, Stores, and iCloud)
You can check Apple system status for its services, stores and iCloud. This is how you can see if Apple Servers is down or having service issues.
You can see the Apple Support system status page at the following URL:
If you are experiencing issues (Apps not downloading, iCloud is not working, Apple Maps problems etc), the first thing you should do is to check this web site. So you can see whether an outage is on Apple's end. If it is, you do not need to do anything but wait. Apple will fix it. If not, you start troubleshooting on your end. This is Apple's official "System Status" support page. For instance, if there is an issue, Apple may say something like this:
Multiple iCloud Services: Some users were affected. New and recently changed content may not have updated across devices for iCloud Drive, Backup, iCloud Notes, and Photos.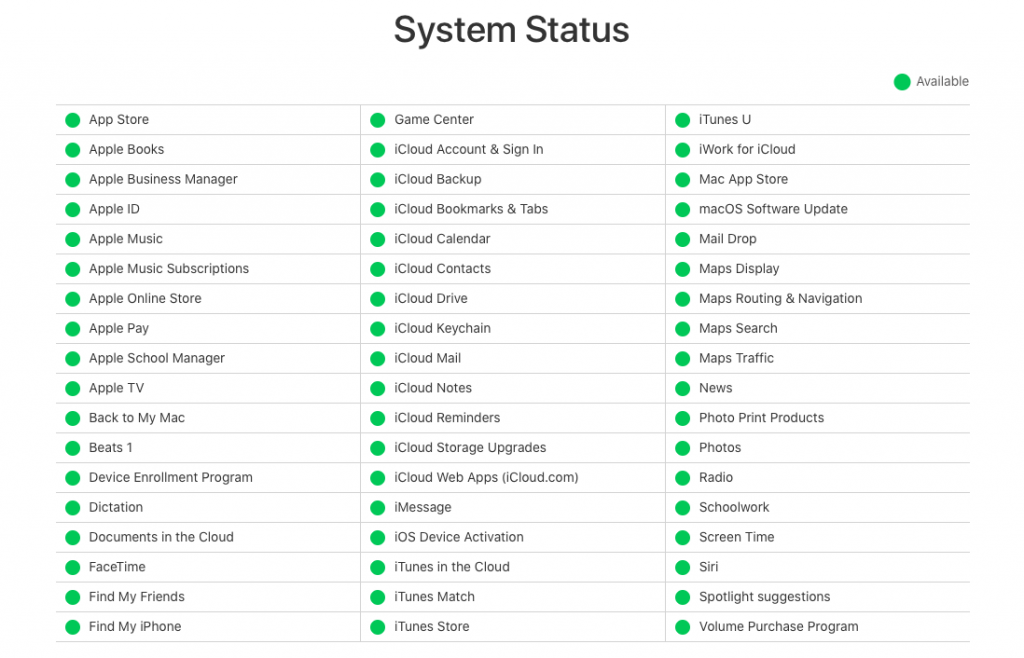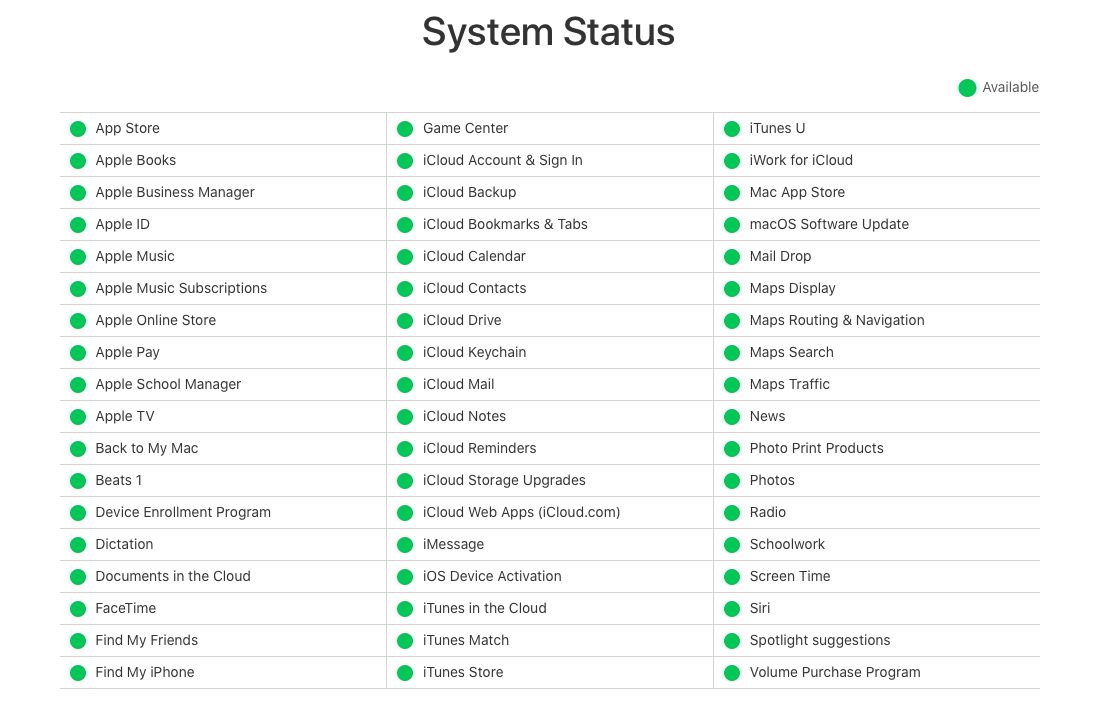 This page lets you view a list of recent outages and updates from Apple. Furthermore, Apple will update its System Status page to indicate that when outages are resolved. Apple will also post announcements on this page if there is any planned upcoming maintenance.
Apple has been running this webpage since 2013 to inform users of outages.
Note that Apple has a separate status page for developers.