How to Fix the Popping and Crackling Sound on Mac
Several users have said that they hear a popping or crackling sound coming out of the speakers, earbuds or headphones. Popping and other sound problems (e.g., crackling) can happen for a variety of reasons. In this problem, you may hear this sound just about anytime any sound is played, especially when you are playing music or videos. Sometimes this sound problem may only come from a certain speaker. It appears you may have this issue while using native apps or third-party apps. For example, Safari or Chrome may have this when playing videos on YouTube. This audio issue is more noticeable at high pitch or when the volume is high.
Software-related issues may be causing this. Faulty hardware may also be to blame. You may be able to fix this if you know what is causing it. In this article, I explain what you can do to try to narrow down the cause so that you can resolve this annoying issue. It appears that this issue may occur on Mac and MacBook.
1. Update your Mac
The first step is to ensure that your Mac desktop or notebook is up to date and using the latest version of macOS. Updating your macOS will also update built-in audio systems that are part of the macOS software. You can check if you are running the latest software:
Open System Settings (or System Preferences).
If you are running macOS Ventura, click on General > Software Update. If your Mac has a previous version, then click Software Update.
If your Mac finds an update, follow the onscreen instructions. If the screen says, "Your Mac is up to date," move on to the next step.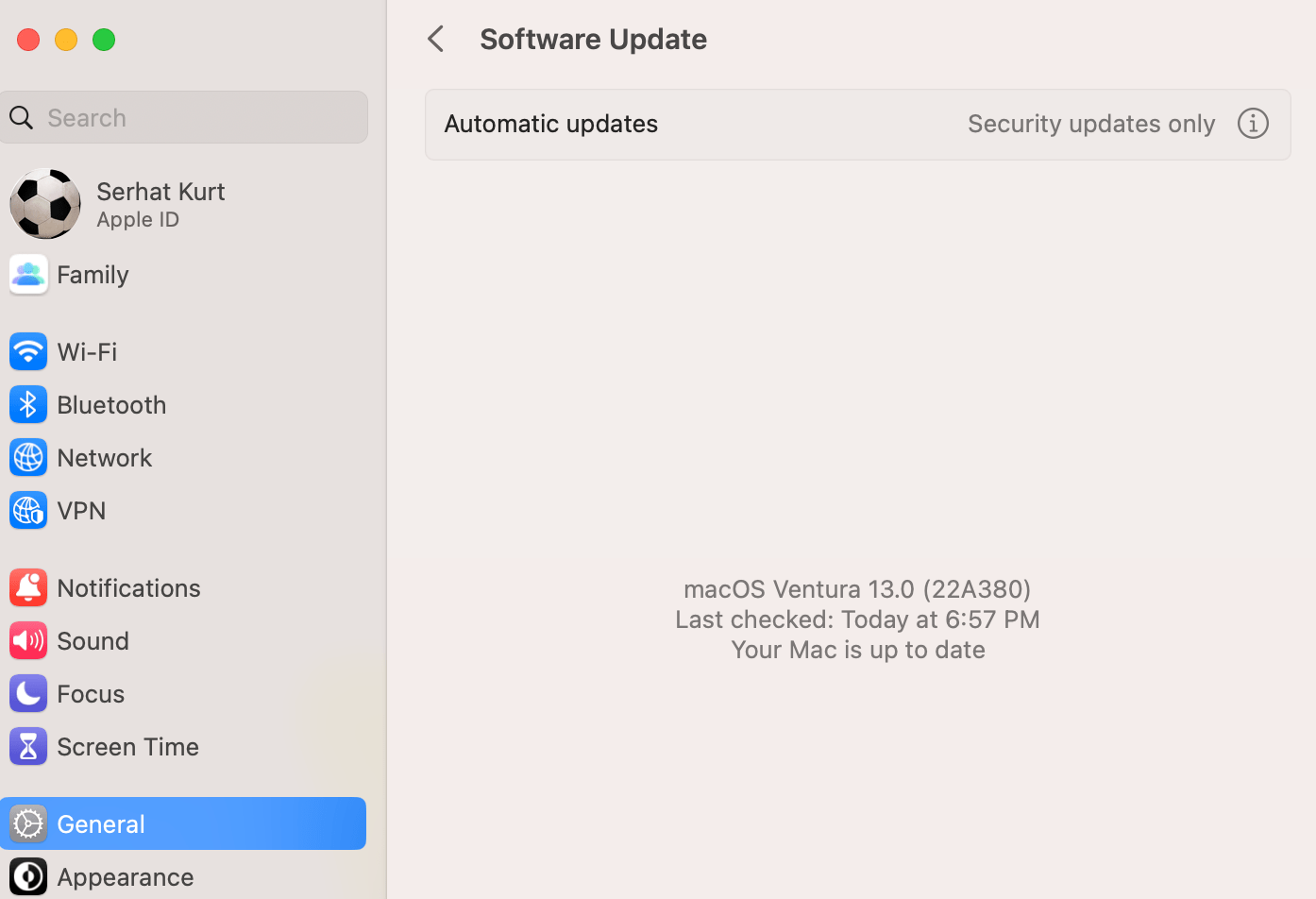 2. Change the System's output sound format
This popping or crackling sound may occur when your Mac's audio output format is unable to adjust to differing frequencies. Your Mac's format may not be compatible with the sound format. Changing the format can fix this. Here is how:
On your Mac, open Finder and go to the Applications folder and open Utilities.
Open the Audio MIDI Setup app.
Select your speaker.
Click on the Output tab.
Open the Format menu and select 44,100 Hz. If this was already 44,100 Hz, change it something else.
Quit the app, restart your Mac and test to see if you still hear the popping sound.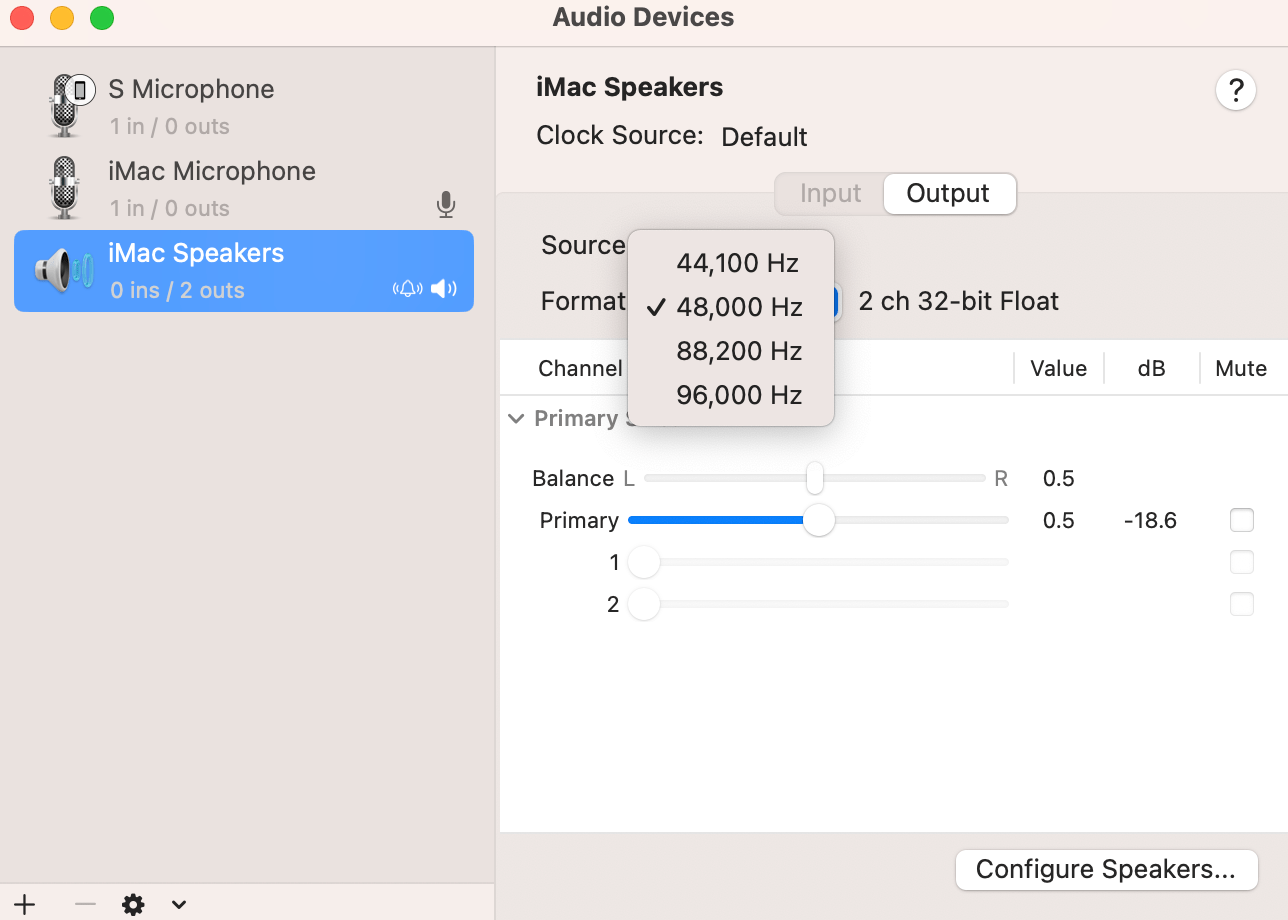 3. Manage your CPU usage
It is known that when your Mac is using a lot of CPU / memory resources, popping sounds may occur. Usually, running games or advanced apps (like photo editing) cause the CPU to jump. However, sometimes, faulty apps or even websites may cause this. I recommend that you check your CPU usage and figure out if something is hogging too many resources. Then you may want to close the apps using too many resources. If you find something, you may want to quit the app or process.
Open Activity Monitor (Applications > Utilities).
Click on the CPU tab.
Click on the CPU column to see the highest CPU usage at the top.
4. Delete corrupt audio files
Sometimes, Mac preference files (plists) may have problems. Deleting a plist file will restore it to its factory condition. Your Mac will create a new one, while your settings may be lost. Follow these steps:
Open Finder.
From the top menu bar, click Go > Computer.
Select your volume, e.g., Macintosh HD.
Go to Library > Preferences > Audio.
Delete the following files (or move them to your Desktop, so you can put them back if this does not fix your issue).
com.apple.audio.DeviceSettings.plist 
com.apple.audio.SystemSettings.plis

Restart your Mac and test your sound.
5. Mac with Apple silicon (M)
It appears that Mac users with M chips, which are newer Mac models, may have this problem. It further appears that Intel-based apps using Rosetta may cause this issue. On your Apple silicon Mac, you may use apps built for a Mac with an Intel processor. You will need to install Rosetta to do this because Intel apps are not compatible with Apple silicon Macs. It appears that, somehow this combination may cause this audio problem. Here is how you can see if this is a problem for you. We will kill the Intel apps and then test your problem:
Open Activity Monitor on your Mac (Applications > Utilities).
In Activity Monitor, click View from the top menu bar.
Select Columns > Kind so that we can see the app type: Intel, Universal, or Apple.
In the Kind column, do you see any Intel apps?
If you see an Intel process, stop the process to see if it fixes your problem.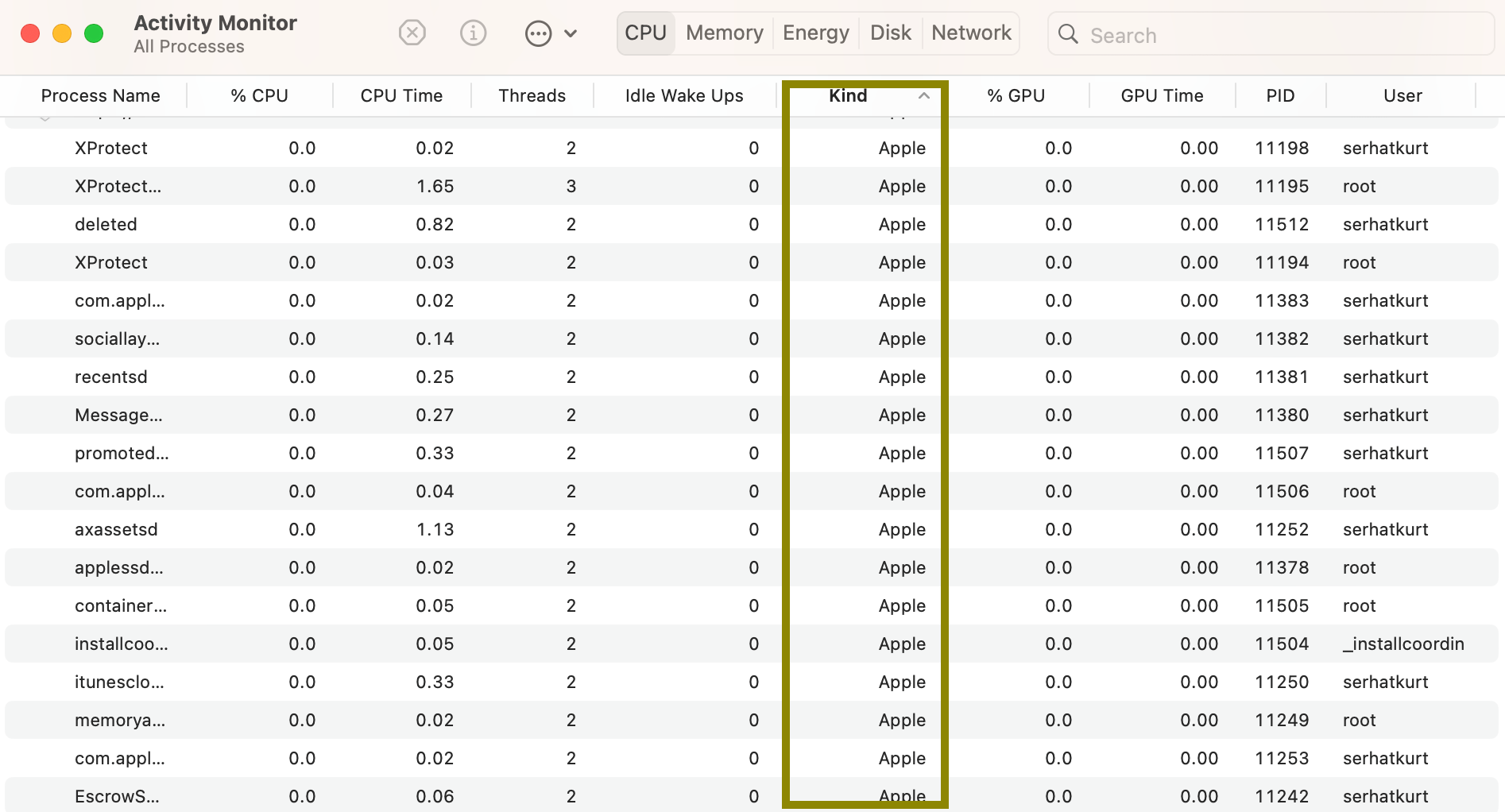 If this was your problem, you may want to uninstall this Intel app.
If your issue continues, you can contact Apple Support.
Related articles