How to Fix 'You Shut Down Your Computer Because of a Problem'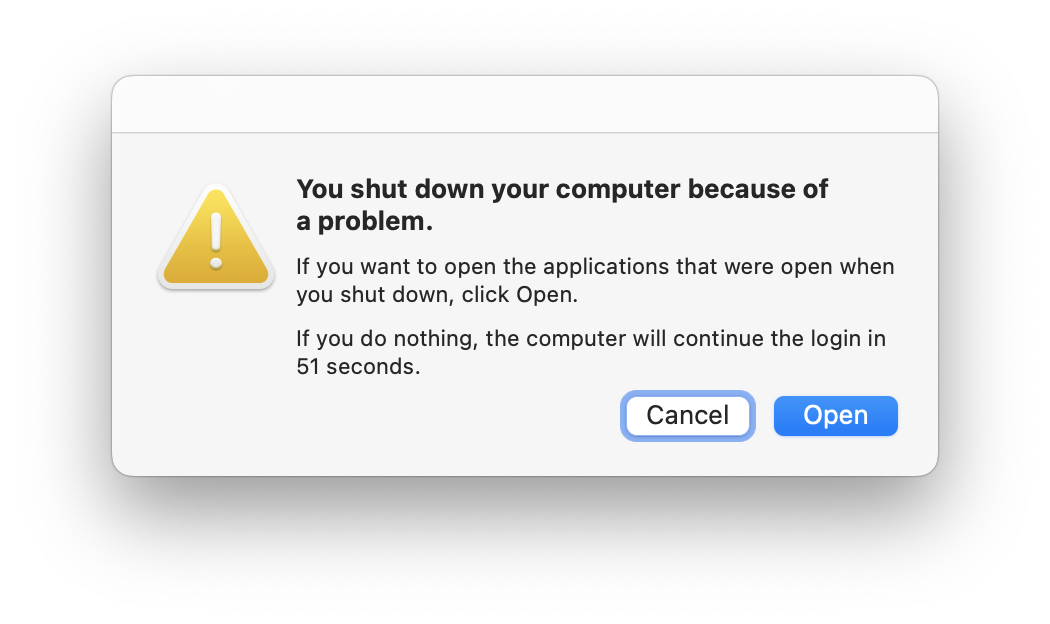 I recently sent in my MacBook Pro for a battery replacement, and when I got it back, it kept showing the message "You shut down your computer because of a problem" whenever I would restart it. After doing some research, I could see that many users have had this problem with their Macs running Monterey, but users have complained about the issue as early as 2012. The good news is that there is a way to disable this error message; this article will explain the steps you need in order to get rid of this pesky warning.
This message seems very similar to the "Your Computer was Restarted Because of a Problem" message, but strangely, the message tells you that you shut your computer down because of a problem. For most users seeing this message, they were just shutting down like usual.
Some users who have had this problem have said that the message simply stopped appearing at some point. Others have tried many different things to get rid of the message; they have tried restarting, updating software, restarting in Safe Mode, resetting the PRAM/NVRAM, doing disk checks in Disk Utility and even reinstalling macOS. Fortunately, the fix that worked for me and many others does not require so much work.
Fix the 'You shut down your computer…' warning message
In order to get rid of this message, we will delete a log file using Finder.
Open Finder on your Mac. Use Command-Space Bar to open Spotlight, then type Finder.
From the menu bar at the top, click on Go, then select Go to Folder.
Type "/Library" and hit Return.
Find and double-click on the Logs folder to open it.
Double-click on DiagnosticReports.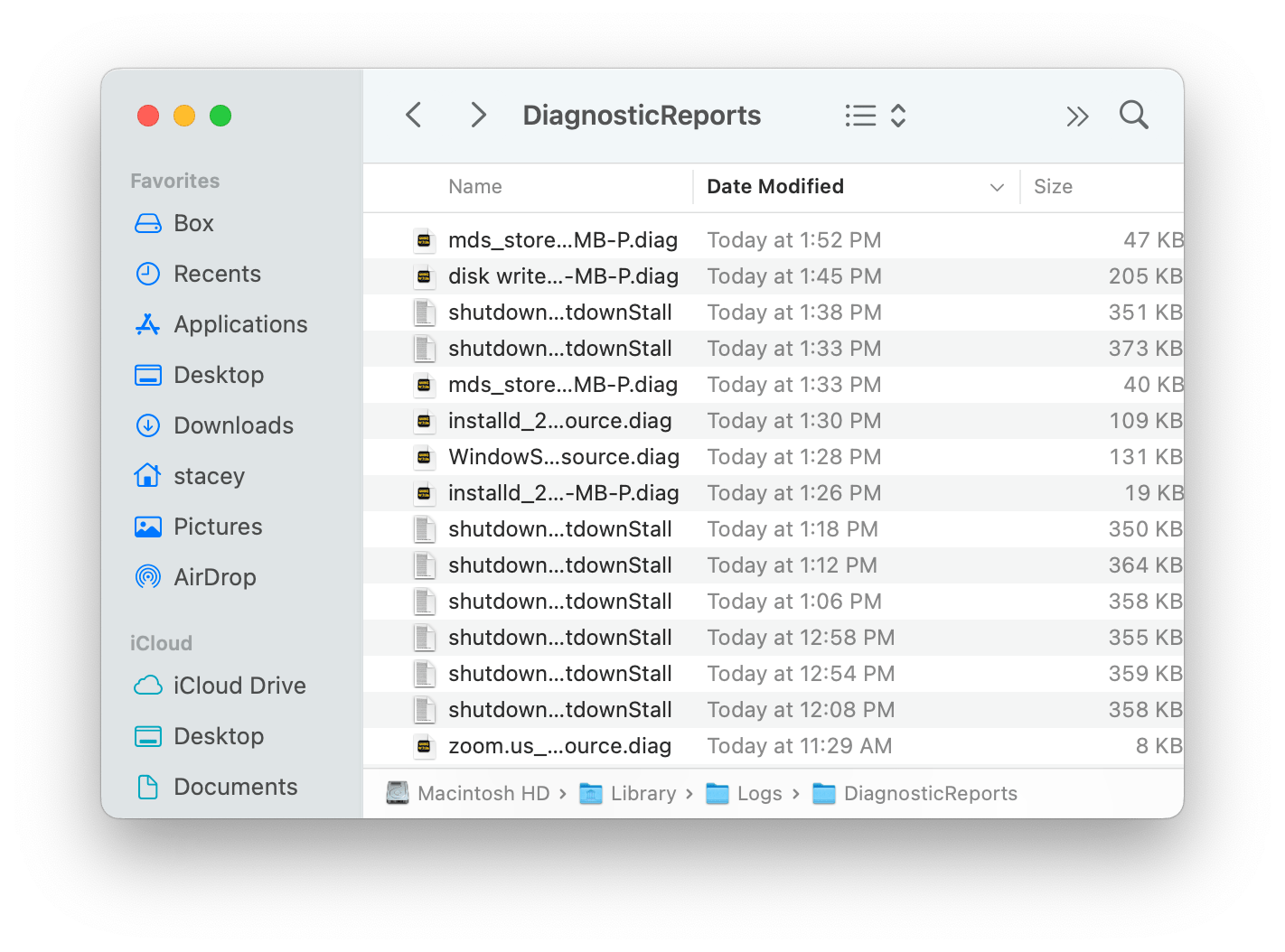 Go to the search (magnifying glass, top-right corner of the window) and type "sleep".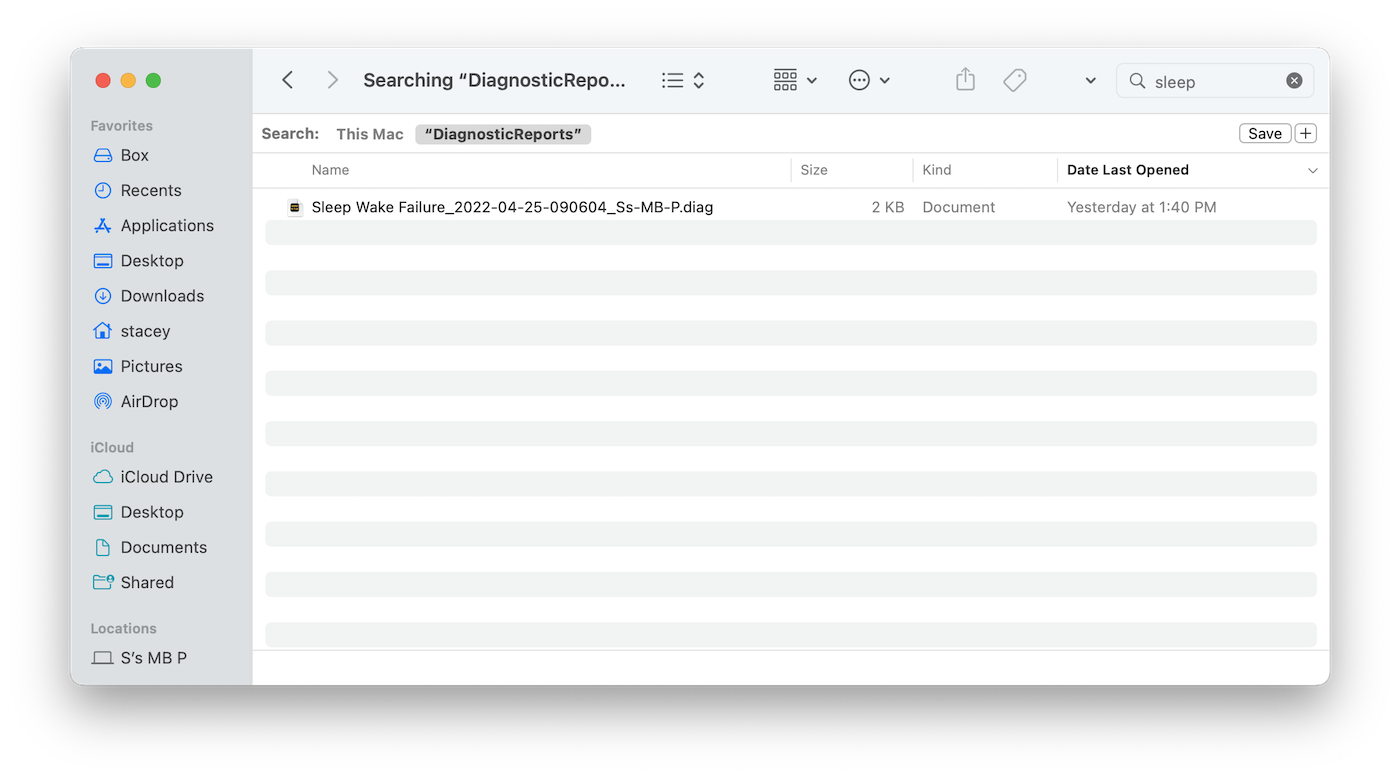 From the results, look for a recent file named Sleep Wake Failure…
Right-click (Control-click) on the file, then select Move to Trash.
Shutdown your Mac (Apple  menu > Shutdown).
Wait 30 seconds, then press the power button to turn on your Mac. The message should not appear anymore when you log in.
If the above steps did not fix the problem, you might want to contact Apple Support for more help.
Related articles