How to Get Rid of Verifying 'OneDrive' Popup
You may be stuck with a popup on your Mac that you can't close — no red (X) button— that says, "Verifying 'OneDrive.'" I have recently had this problem myself. You can minimize this little popup using the yellow (-) button, but that's it. When the popup is minimized in the Dock, it will say CoreServicesUIAgent when you hover your pointer over it. In this article, we will explain why you are seeing this popup, what CoreServicesUIAgent is, and how to get rid of the annoying popup.

What is CoreServicesUIAgent and why the popup?
CoreServicesUIAgent
CoreServicesUIAgent is a process on your Mac that deals with notifying a user that an app is being verified by Mac's Gatekeeper. The Gatekeeper is designed to protect your Mac from malware by checking out an app before it is allowed to install on your Mac.
Why the popup?
The popup lets you know that the app is being verified. But, obviously, it isn't supposed to stick around. You will only get popups like this for third-party apps, like any Microsoft app.
How to get rid of the popup
You can try the following suggestions, in order, to fix the problem.
Force quit CoreServicesUIAgent
For me, this was all I needed to get the popup to disappear.
Open Activity Monitor. Press Command–Space bar to open Spotlight, then type activity monitor and select it.
In the Search field, type CoreServicesUIAgent. Click on the process to highlight it, then click on the Quit (X) button.
Choose Force Quit.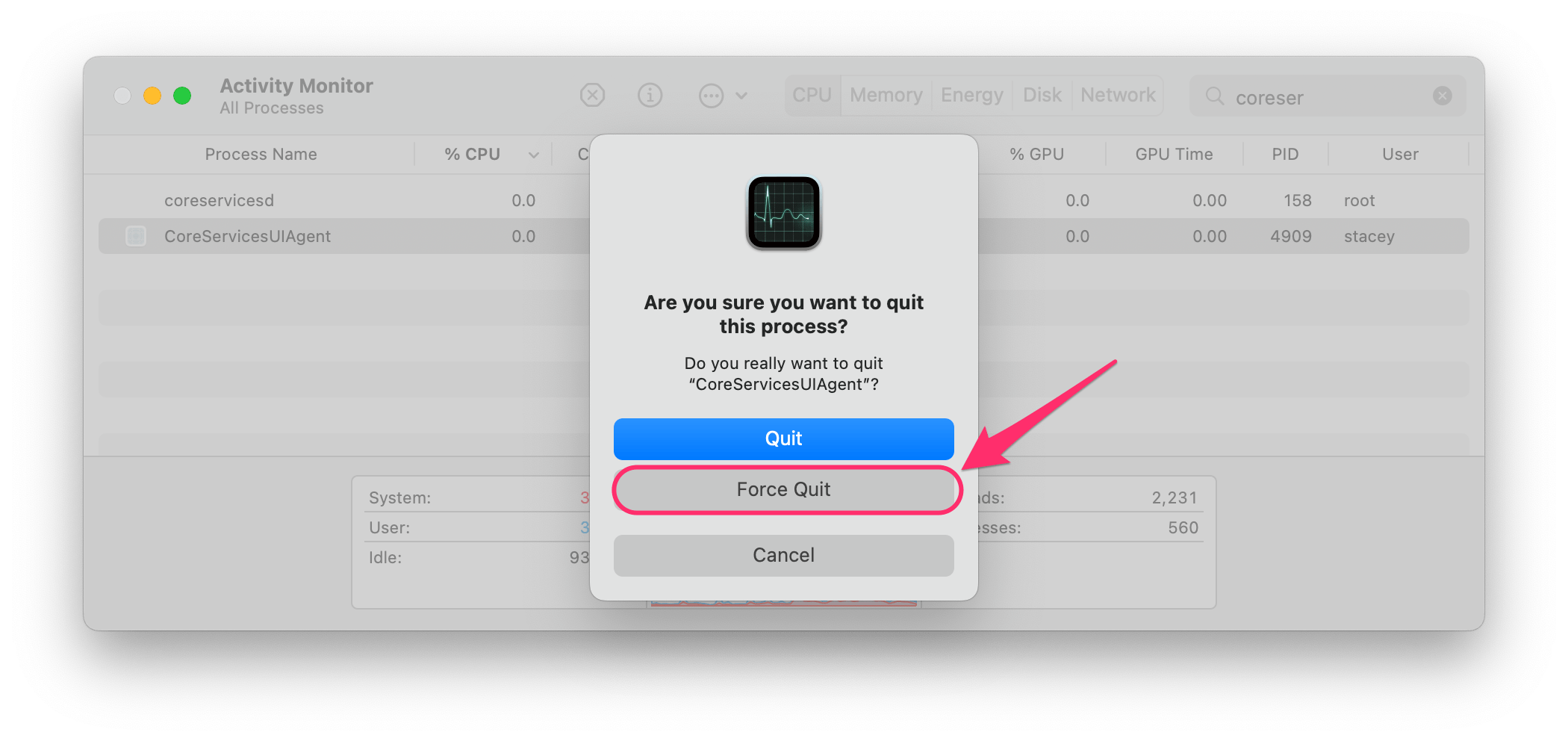 Restart your Mac
A reboot may clear the problem. Go to the Apple  menu and select Restart.
Sign out of Office applications
If force quitting CoreServicesUIAgent doesn't work for you, you can try signing out of and quitting all Microsoft Office apps, deleting passwords from Keychain, removing your Microsoft license and then setting it up again. So before you do this, you will want to have your Microsoft password and Office license available.
Open an Office application, like Word, then click on your username and select Sign Out.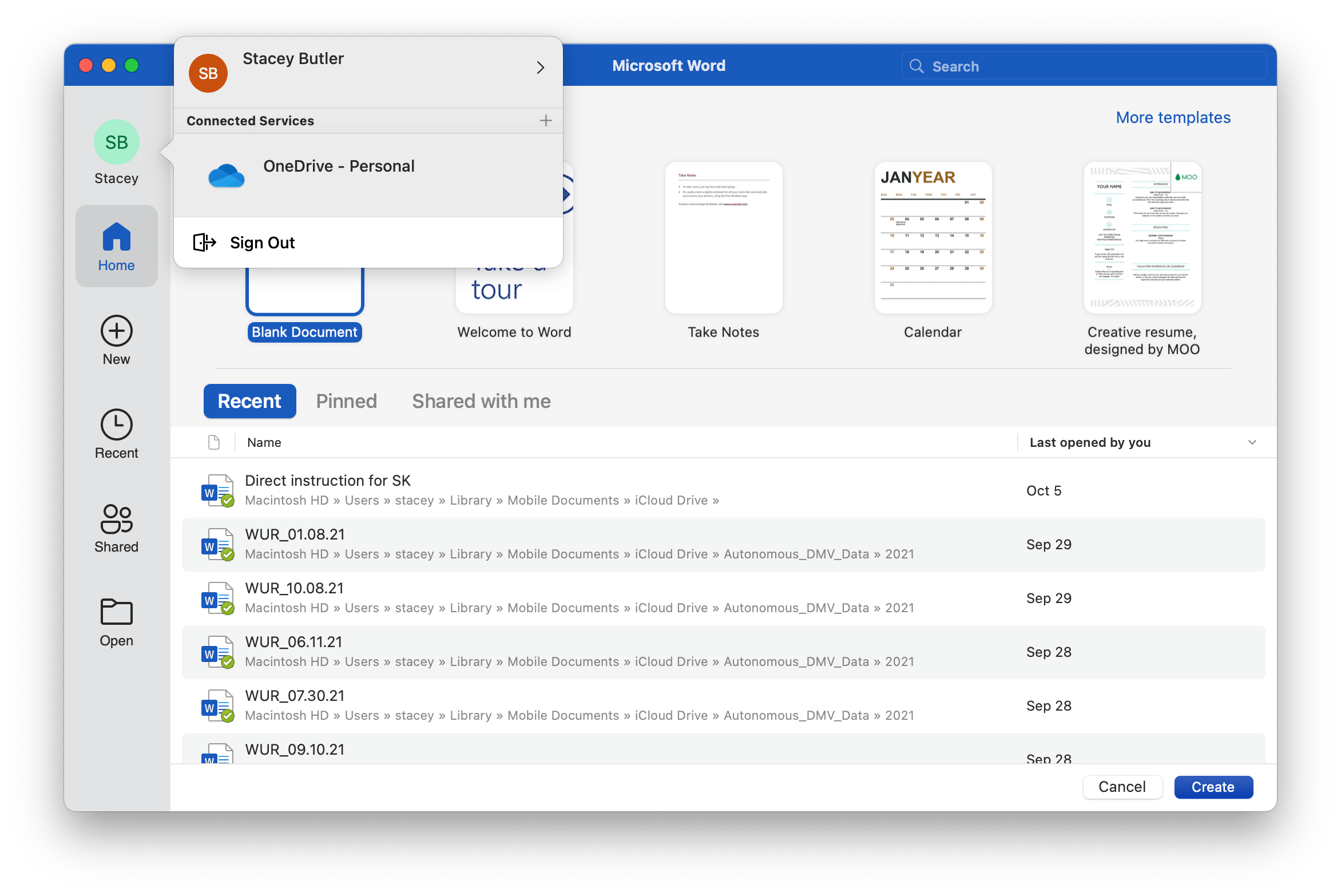 Quit all of your Office apps. Make sure they have quit completely using Command–Option–Esc or by right-clicking (Control-clicking) on the app icon in the Dock and selecting Quit.
Open a Finder window and go to Applications > Utilities > Keychain Access.
Type OneDrive in the Search field, then right-click (Control-click) on the result. Select Delete "com.microsoft.OneDrive…"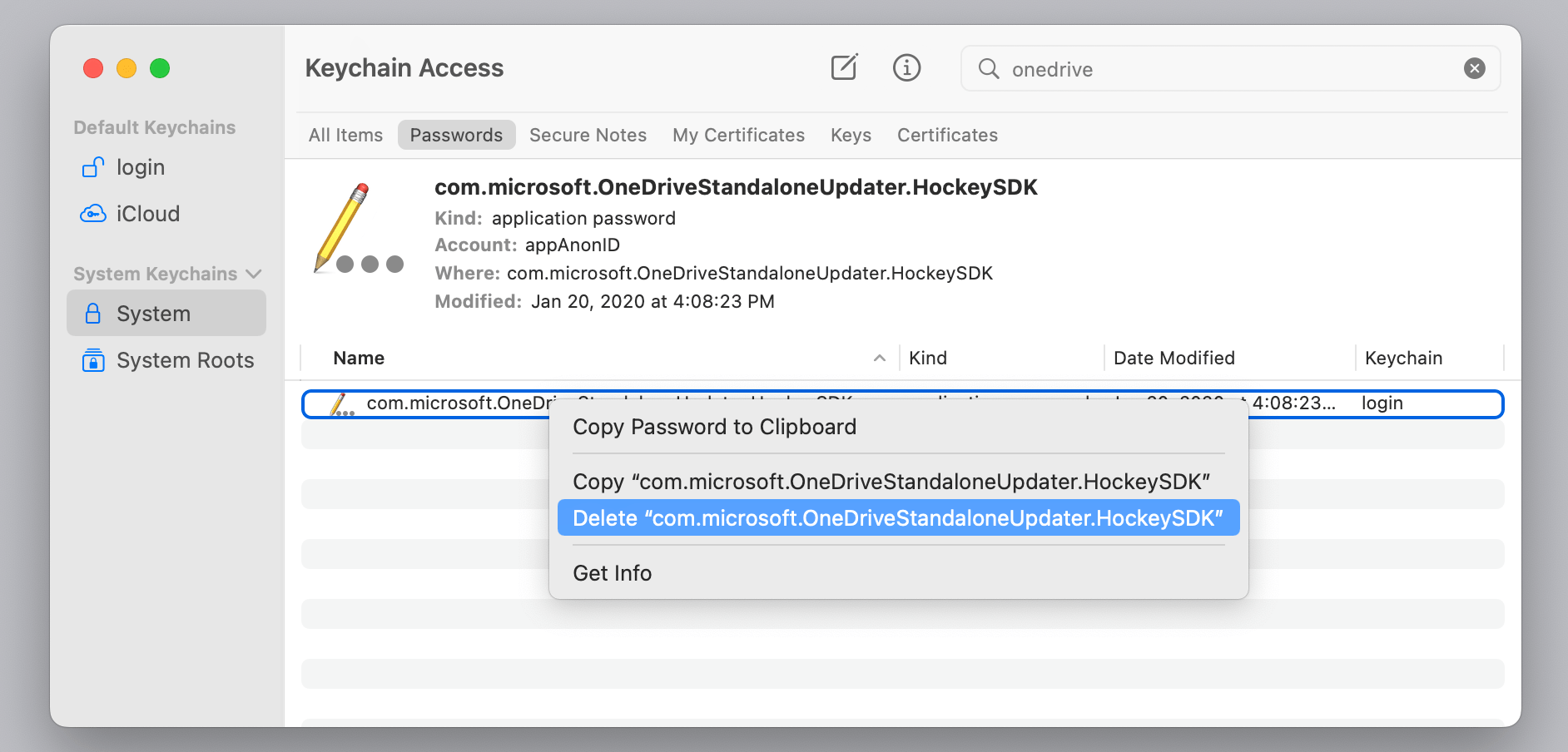 Remove your Office license. See Microsoft's support page on this for more info.
Restart your Mac, then open up Office and sign in again.
Related articles