How to Make your iPhone Announce Who's Calling
Your iPhone can announce the caller ID (the caller's name or number) for incoming calls out loud. This will let you know who is calling without looking at your iPhone. You will find this feature especially useful if you do not keep your iPhone with you at all times. So that you can screen calls even if your iPhone is not nearby. How this works is that Siri identifies all incoming calls and then speaks the name or number of the caller. This includes regular phone calls, FaceTime (audio or video) calls, Whatsapp (audio or video) calls, and more.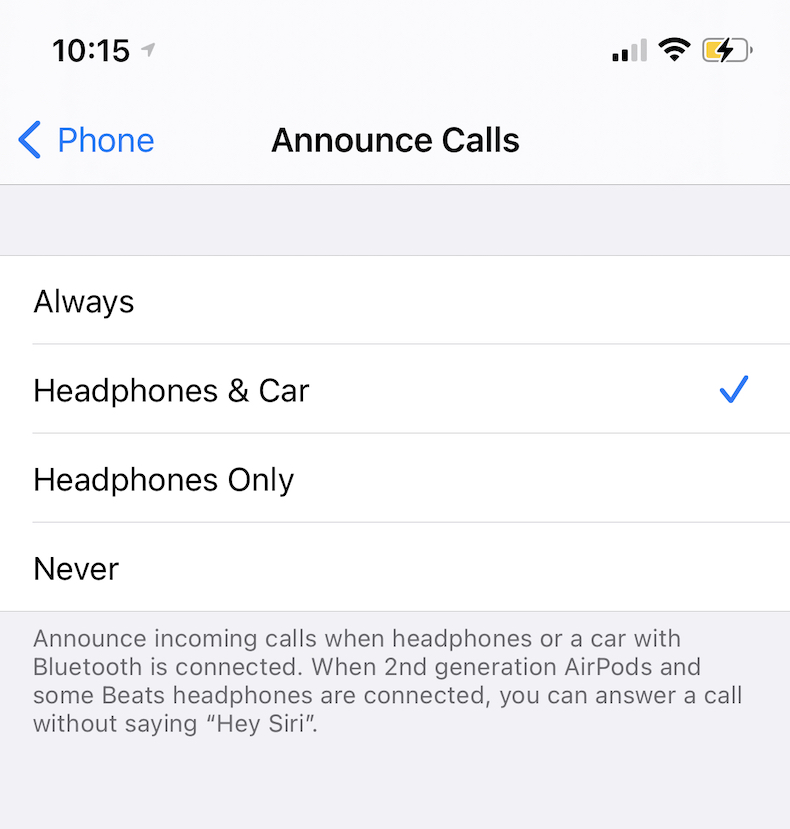 This feature is called Announce Calls. You can easily enable or disable this feature. When this feature is enabled, your iPhone will continue to ring or vibrate as usual. This feature also offers some customization.
See also: How to Stop Siri from Reading Text Messages
How to turn on Announce Calls on iPhone
Follow the steps below:
1. On your iPhone go to Settings > Phone > Announce Calls. Or alternatively, you can turn this on. this feature by going to Settings > Siri & Search > Announce Calls.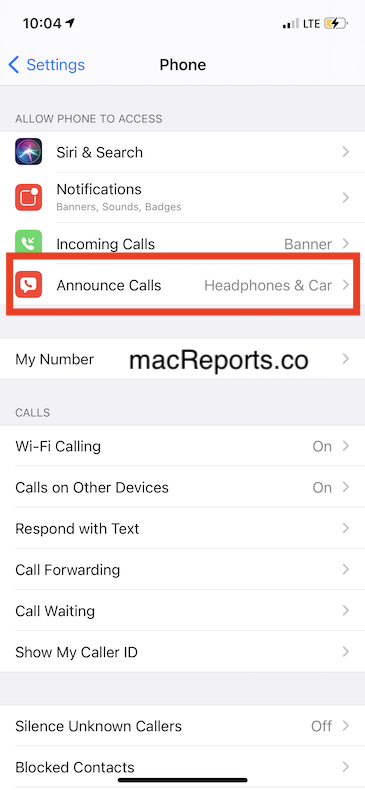 2. Select one of the options:
Always: Siri will always announce the caller.
Headphones & Car: Siri will only announce incoming calls when your iPhone is connected to your car wirelessly (through Bluetooth) or when you are wearing your headphones. Please note that not all headphones support this feature. These headphones support Announce Calls: AirPods Max, AirPods Pro, AirPods (second generation), and Powerbeats Pro.
Headphones Only: Siri will only announce the caller when your headphones are connected.
Never: Select this if you want to turn this off. This is the default setting.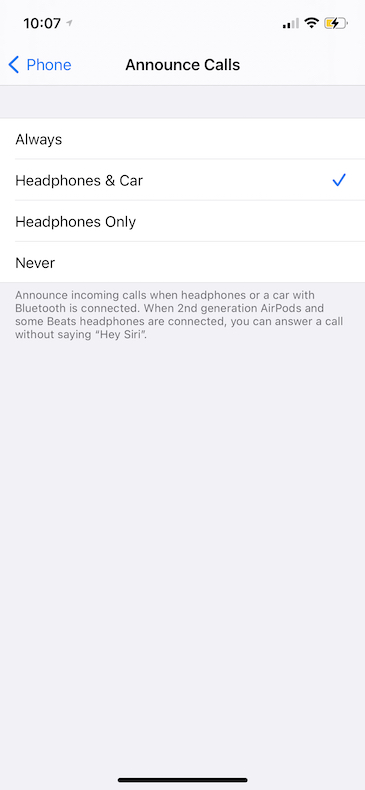 Please note that if you select one of the Headphones options, Siri will ask you if you want to answer the phone call when you use headphones.
See also: