iTunes Keeps Opening Itself? How To Stop It
This article explains what you can do to fix when when iTunes opens itself automatically for no apparent reason. Some users have reported that iTunes opens randomly and starts playing songs. Even after quitting iTunes, iTunes relaunches again.
See also: iTunes Not Recognizing Your iPhone or iPad?
Are you having issues with iTunes staring up on its own? Then this article is for you:
iTunes opens unexpectedly, Fix
Typically, iTunes launches when you connect your iPhone or iPad to your computer with a USB cable. If you do not want to stop iTunes from automatically opening when you connect your iOS device, please follow the steps below. Steps below describe how you can stop automatic syncing.
Open iTunes
Choose iTunes > Preferences
Click the Devices tab
Check the 'Prevent iPods, iPhones and iPads from syncing automatically' checkbox.
Click Ok
And close iTunes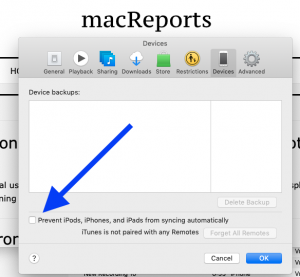 If you are having this problem on your Windows PC, then you may want to disable iTunes Helper. Here is how:
Open Task Manager on your PC (What is Activity Monitor?) by pressing the Ctrl + Alt + Del keys together.
Click the Start up tab
Search for the iTunesHelper and then right click to disable it.
Reboot your computer.
Update your computer's macOS software to the latest version, iTunes comes bundled with macOS (Mac Mojave and later). Therefore updating your Mac will also update iTunes. Here is how:
Click the Apple menu
Choose System Preferences
Click Software Update
Click Update Now (if there is an update available)
If you are still having the problem, there may be other issues with your iTunes, for example possible causes of this:
Your iTunes installation may not be complete
Some iTunes components may be damaged
An Apple remote may cause this
External speakers or headphones with a next-track control may cause this
Bluetooth speakers may cause this
Alarm-clock apps such as "Awaken" may cause this
Some screen savers play music and that may cause this
Logitech Media Server may cause this
Alarm-clock widgets may cause this
You may want to check the possible causes above to see any of them apply to your situations. What you may want to do is to "disable remote control infrared receiver" in Security & Privacy preferences. This will stop the problem if, for example, a remote is causing this problem. When you turn on IR reception for your Mac, any IR device close to your Mac can control it. You can turn IR reception off to prevent unwanted control of your Mac or to prevent pairing with an IR remote control. Here is how:
On your Mac, go to  Apple menu > System Preferences, click Security & Privacy, then click General.
Click the lock icon to be able to make changes, you will need to enter your admin password.
Click Advanced (bottom-right)
Select the "Disable remote control infrared receiver" box to turn off IR reception. When you turn this off, your computer will not work with any available remote.
And click OK.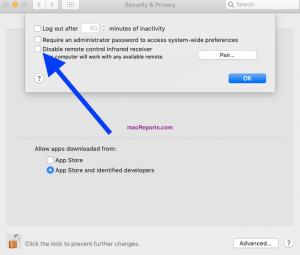 Now, If you are still having this issue, you may want to try opening iTunes in Safe Mode. Here is how:
Hold the following keys while opening iTunes.
macOS: Hold down Option-Command.
Windows: Hold down Shift-Control.
You will see this message before iTunes starts up: "iTunes is running in Safe Mode. Visual plug-ins you have installed have been temporarily disabled." Do you experience the same issue?
If you are still having this problem, you may want to start your Mac in Safe Mode. This will help you identify problems. Here is how:
Turn off your Mac
Turn on your Mac and immediately press and hold the Shift key.
You will see the login window, when you see it, release the Shift key.
Now your Mac is in Safe Mode. Does iTunes open itself?
To exit Safe Mode, restart your Mac normally.
See also: iPhone Keeps Connecting and Disconnecting From Mac