Spotify App Shows a Black Screen on Apple TV
Several users have complained that the Spotify app is not working properly on the Apple TV. Users have said that, after opening the app, the Spotify logo appears briefly, and then all they see is a black screen. Furthermore, users have said they are unable to hear the sound of Spotify.
In this article, we explain what you can do if you are unable to use the Apple TV Spotify app because it is stuck on a black screen. Follow the steps below if you are having this issue.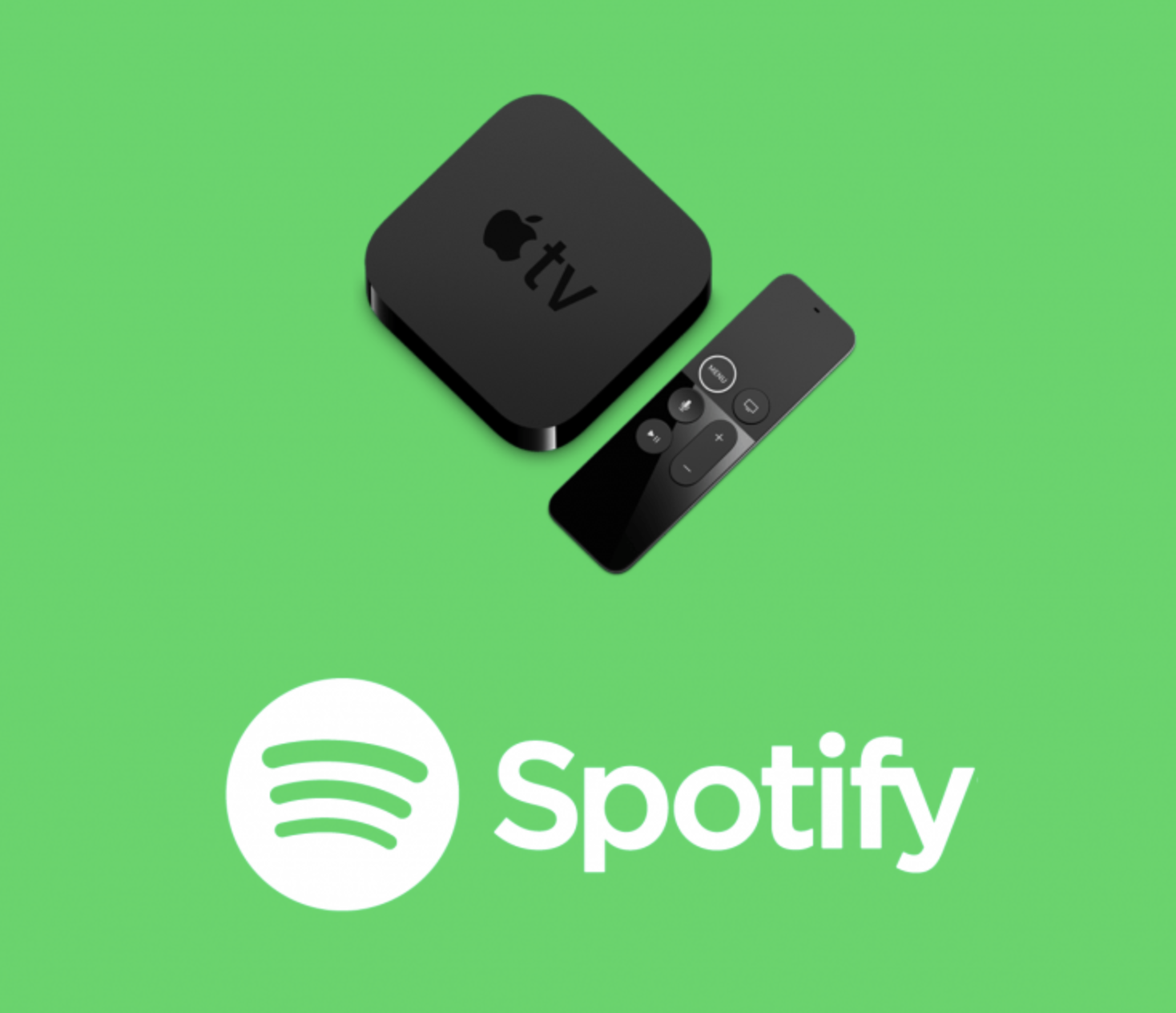 Spotify is a popular music streaming app which is also available on the Apple TV.
1. Restart
Simply restart your Apple TV. There are multiple ways:
Unplug the power cord, wait 10 seconds and plug the power cord back in.
On your Apple TV go to System > Restart.
You can use your remote. Press and hold the Back or Menu and TV buttons together.
Then try Spotify again.
Furthermore, you may be having a connection-related problem. Make sure that your Apple TV is connected to the Internet. Restart your modem and/or router. Simply unplug both your modem and router from power, wait one minute and then replug.
2. Update
Please ensure that your Apple TV has the latest version of the tvOS software. Simply go to Settings > System > Software Updates and select Update Software. You can also turn on the Automatically Update option.
Furthermore, you make sure Automatically Update Apps is turned on so that you have the latest version of Spotify. Go to Settings > Apps > and turn on Automatically Update Apps.
3. Reinstall Spotify
Reinstall the app. This may fix your problem. First delete the app:
Click and hold on the Spotify app until it jiggles.
Press Play/Pause.
Press Delete.
After deleting, open the App Store app on your Apple TV and then find the app and then download / install it.
4. Reset
You may want to reset your Apple TV to its factory settings. Please note that all of your information will be wiped from the device. Here is how:
On your Apple TV, go to Settings > System > Reset. And then choose "Reset" or "Reset and Update". Then follow the onscreen instructions. If you want to Reset and Update, this requires an Internet connection.
5. Still having issues?
If these steps don't resolve the problem, you can contact the app developer, Spotify.
See also: