The File Can't Be Found, Fix
Several users have said that they receive an error message saying "the file can't be found" on their Mac. It further appears that this popup appears when they connect a device (iPhone, iPad, or another device such as a camera) to the Mac using a USB or USB-C cable. And lastly, users have said that this error message keeps popping up until the device is unplugged.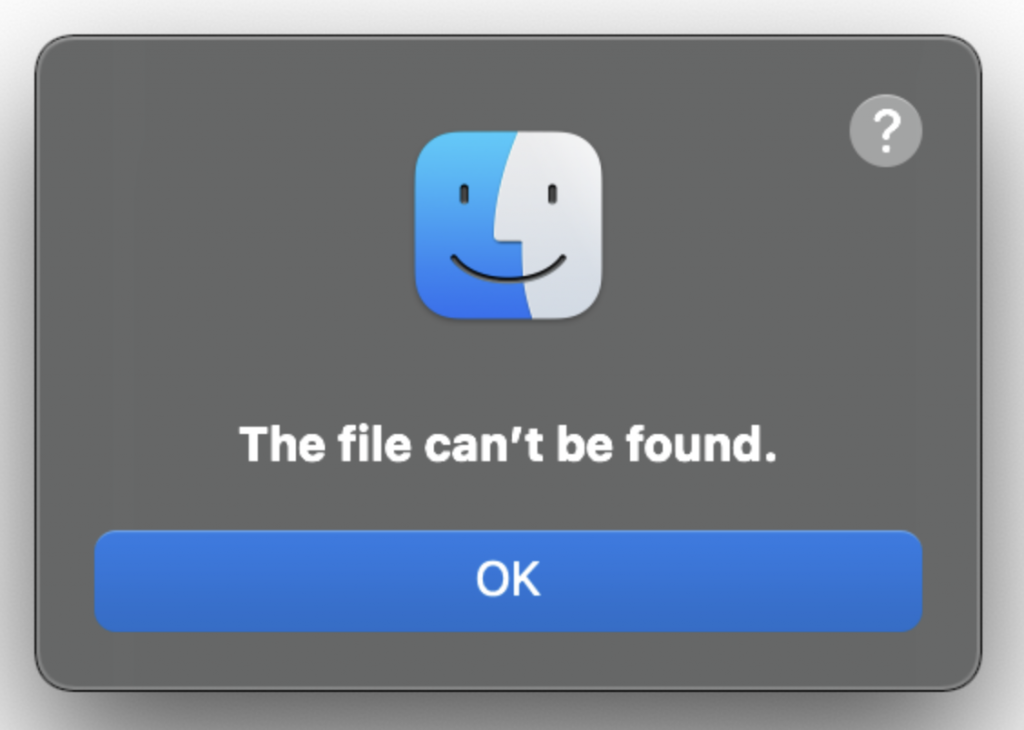 If you are having this problem on your Mac, too? Then this article is for you. This article explains how you can fix this problem.
It appears the Image Capture app may cause this problem. Image Capture is used to transfer images and videos from your devices to your Mac. Follow the steps below to fix this problem:
Please note that before following the steps below, ensure that you've installed the latest macOS software updates. You can check this by going to System Preferences > Software Update. Furthermore, if you are having this issue with your iPhone or iPad, ensure that you update your device to the latest version of iOS or iPadOS.
You may also be having a similar problem. Occasionally, the Finder app may not show your device.
Restart
First, try to restart your Mac to see if this fixes your problem. Follow the steps below:
1. Disconnect your device from your Mac. And Unplug all USB accessories.
2. Restart your Mac and your other device.
3. Then connect your device to your Mac (and connect also your other USB accessories) and to see if you see this error message again.
Image Capture
1. Connect your device (iPhone, iPad, or devices that have a camera) to your Mac using a cable.
2. When this error message appears, click the blue OK button to dismiss the message.
3. Launch Image Capture. You can use Spotlight to open it. Or you may find the app within the Applications folder.
4. In the Image Capture app, click the more, three-dot, icon in the toolbar.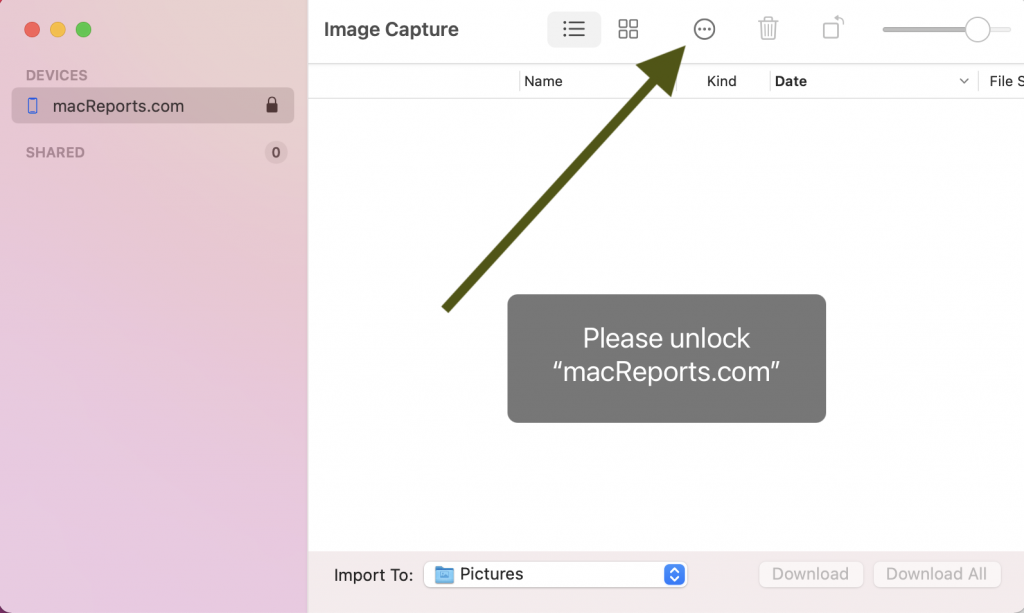 5. You will see a drop-down menu saying "Connecting this iPhone opens:" or something similar. From this menu, select the "Other…" option.
6. This will open a Finder window. The sidebar contains a shortcut to Applications. Click that. In the same window, now select Image Capture and then click the blue Choose button. Note: If you do not see Applications, then, in Finder, click Finder > Preferences > Sidebar. And ensure that the "Applications" option is selected. You can also restore these folders.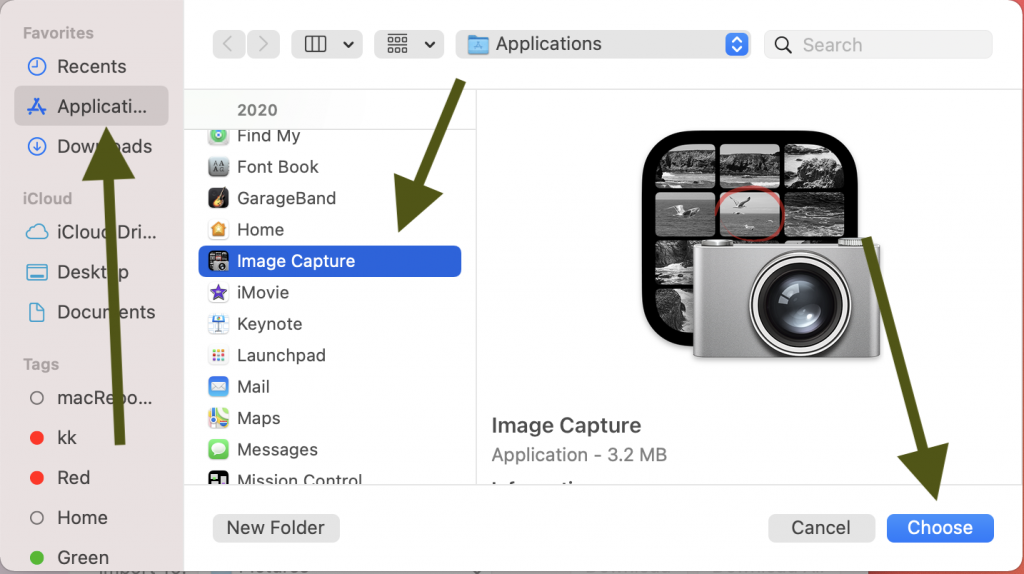 7. Now quit the Image Capture app by going to Image Capture > Quit Image Capture.
8. Now disconnect your device and then reconnect. Since we choose Image Capture, Image Capture should open.
9. Hopefully this will fix your problem. If you do not want Image Capture to open every time you connect your device, follow the same steps above, and this time select "No Application" instead of the Other option. After this retest your issue to see if it repeats.
Other options
If this problem persists, you may want to try booting up into Safe Mode, test your issue in Safe More then exit Safe Mode and test your issue again. After Safe Mode, then try resetting the SMC. If you are still having this problem, then you may also want to contact Apple.
See also: