What Does Hide Alerts Mean in Messages?
Hide Alerts is a way to stop notifications for individual or group messages. You may notice a bell with a slash icon next to a conversation in Messages on your iPhone, iPad or Mac. That bell indicates that Hide Alerts is on for that conversation (note that you will see a Crescent Moon icon with iOS 14 and earlier instead of the bell). This means that notifications are muted for that conversation, while notifications for Messages on your device may have a different setting. The purpose of this article is to explain what Hide Alerts means. More specifically:
Why you might use Hide Alerts.
How to turn on/off Hide Alerts.
What Hide Alerts does and does not do if it is enabled
Why you might use Hide Alerts
There can be several reasons; I, for example, turn on Hide Alerts for some group messages I belong to because some groups get a lot of new messages. Getting a lot of notifications can be very annoying and disturbing. Hide Alerts lets you turn off or on text notifications for certain contacts, numbers or groups without changing your notification settings for your whole phone. This feature will also let you prioritize certain chats by disabling notifications for less important conversations.
How to turn on or off Hide Alerts
On your iPhone or iPad:
Locate the individual contact or group conversation in the Messages app. Swipe left over the conversation (just until you see the bell and trash buttons). Tap the bell with the slash button. To turn it off, swipe left over the conversation, then tap the regular bell without the slash button.

Alternatively, open the conversation you want to turn off or on Hide Alerts for, tap the profile icon on top, then turn on or off Hide Alerts.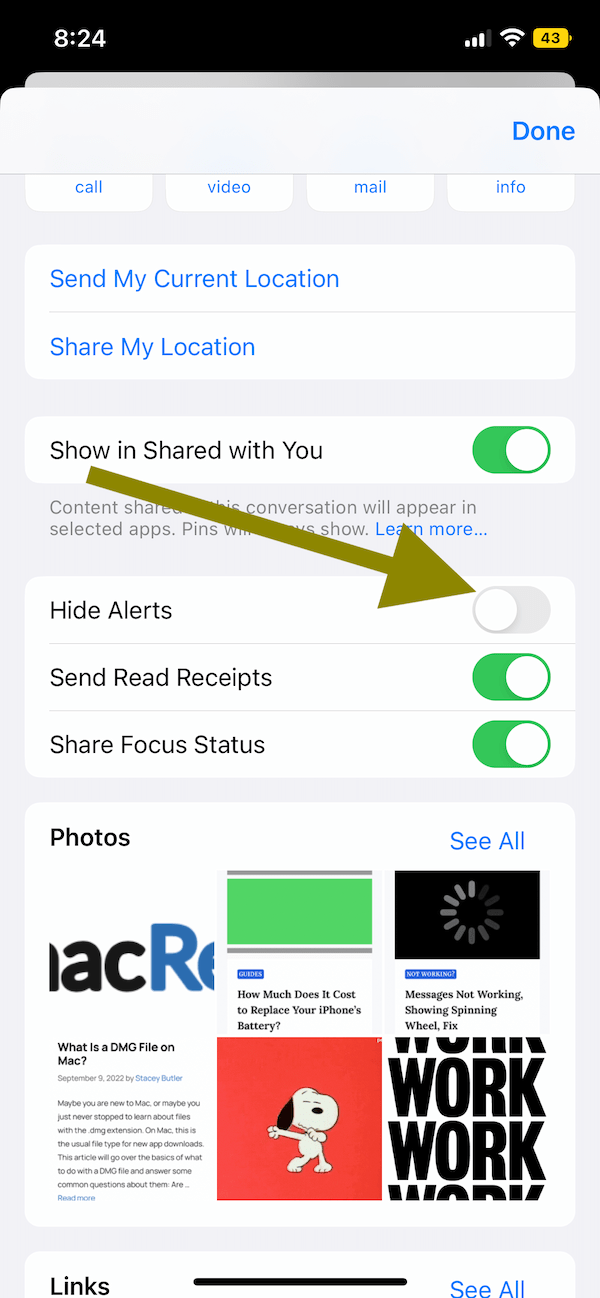 Lastly, you can also tap and hold the conversation and then select Hide Alerts. If you want to turn this off, then tap Show Alerts.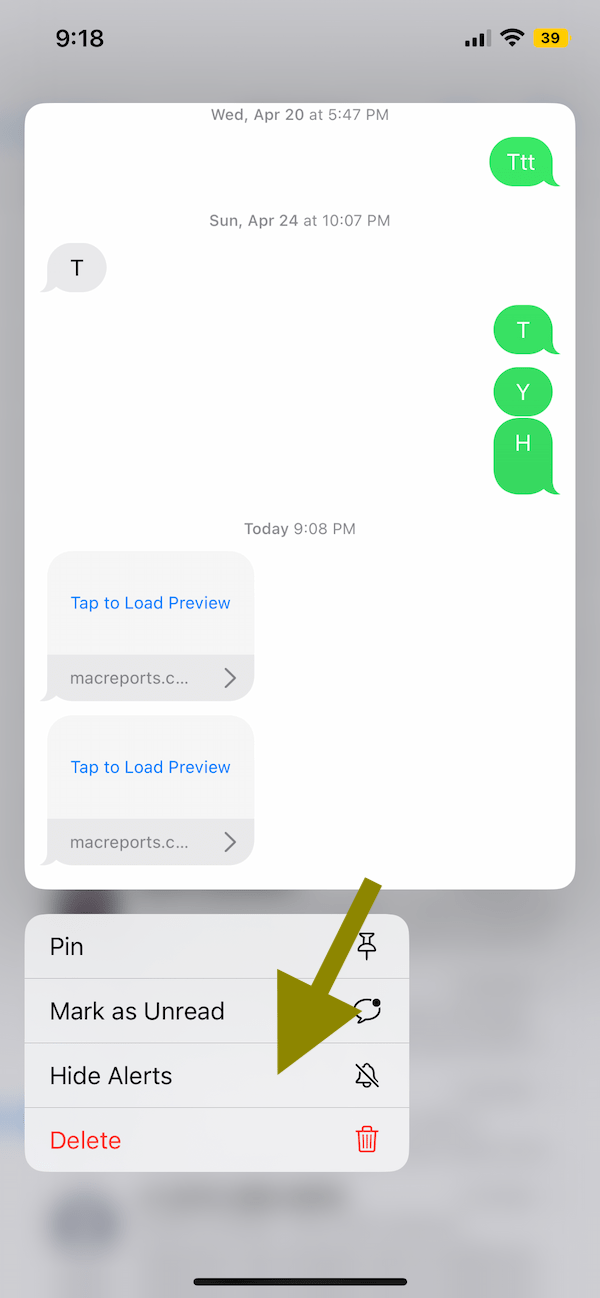 On your Mac:
Open Messages and open the text message conversation you want to mute. Click the Detail button located in the top-right corner of your screen. Select or deselect the Hide Alert box.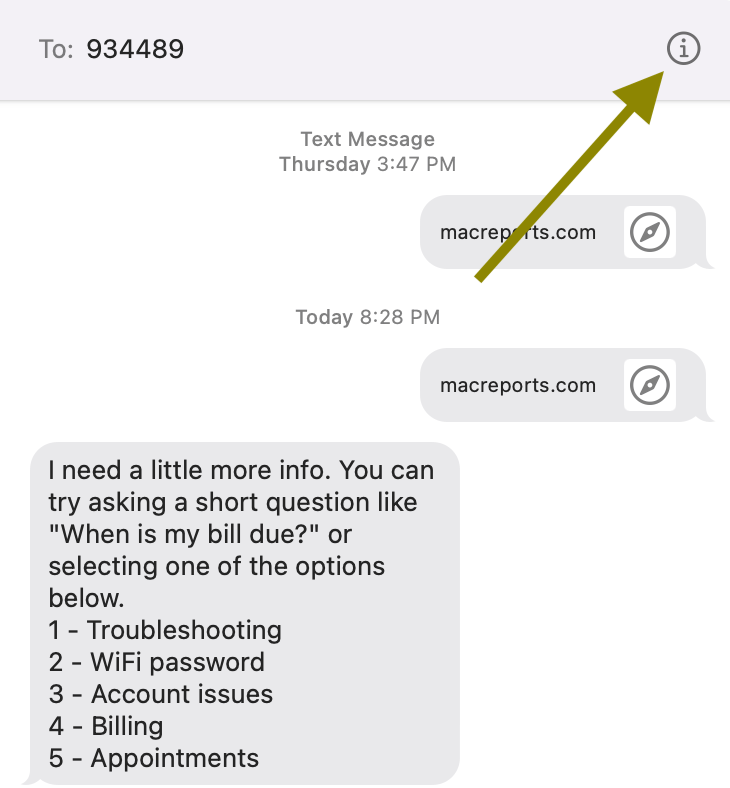 Alternatively, right-click (Control-click) the conversation and select Hide Alerts from the menu items.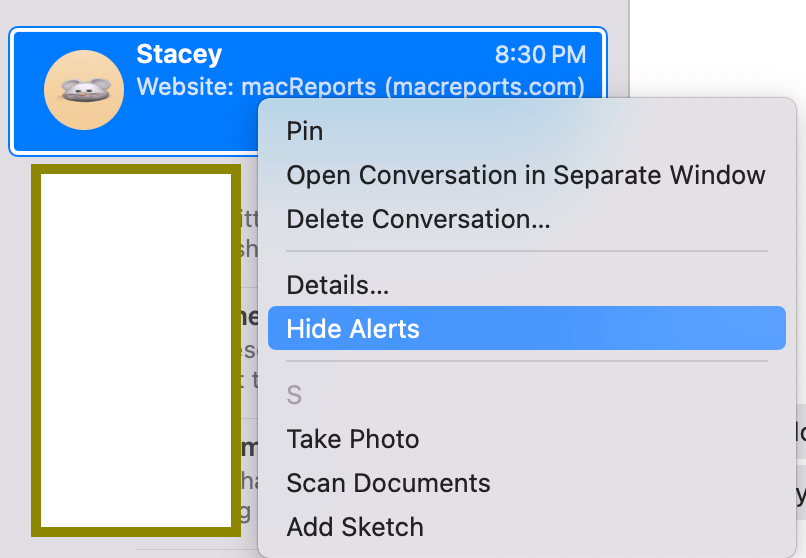 What Hide Alerts does and does not do, when enabled
Notifications will stop for the particular contacts, numbers or groups for which Hide Alerts is enabled. Notifications will work for all other messages.
The Hide Alerts feature is available for regular SMS texts and iMessages.
You will still receive messages from the muted conversations. However, these conversations won't make a ding sound or make your phone vibrate. It won't appear on the Lock Screen.
If you receive a new text from the muted contact or group, the message will still go to the top of the conversations, indicating it was recently updated, and it will still show the blue dot next to it, indicating there are unread messages in the conversation. You will see these messages when you open the Messages app on your iPhone, iPad or Mac.
The Messages app will have the badge for all new messages, including the ones for which Hide Alerts is enabled.
If you have multiple devices using the same Apple ID, you may think that your setting will be synced across your Apple devices, but it is not. You need to turn this on or off on all of the devices you own.
Related articles