Yes, Starbucks Takes Apple Pay – Here's How It Works
Starbucks is the go-to destination for many coffee lovers. Starbucks is one of the many places you can use Apple Pay. The good news is that Starbucks offers many convenient ways to order your drinks and food. You can order in-store, online, or using the Starbucks app. Starbucks has implemented Apple Pay at its registers and in its official app. Besides Starbucks, Apple Pay is accepted by a lot of vendors. You can check out our list of stores that take Apple Pay. According to Apple, Apple Pay is accepted by over 85 percent of US retailers.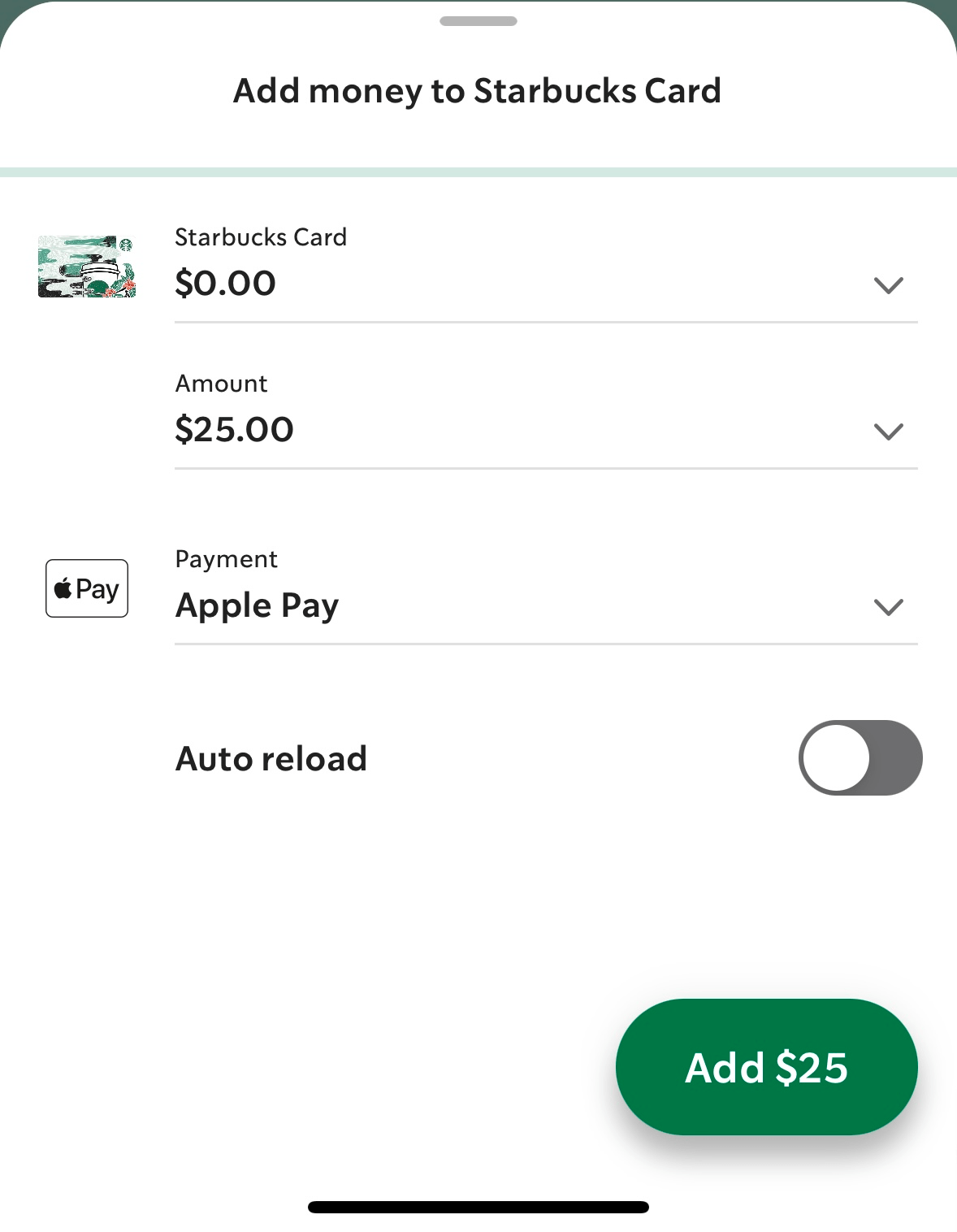 Apple Pay was launched nine years ago, on October 20, 2014. As I said above, Apple Pay is accepted by a lot of retailers. However, there are still some major retailers that do not take Apple Pay. Walmart is one of them.
How to use Apple Pay at Starbucks
Use Apple Pay at a Starbucks register
The registers at Starbucks accept Apple Pay. You can use your iPhone or Apple Watch by holding your device near the payment terminal.
How to order using Apple Pay in the Starbucks app
You can use Apple Pay in the Starbucks app. You cannot use Apple Pay directly to pay for your order. Instead, you will need to reload your Starbucks Card in the amount between $10 and $100 first and then use this money to order. You can use the app to pick up your order at a store or drive through. Here is how to use Apple Pay to pay in the Starbucks app:
Download the Starbucks app from the App Store.
You will need to register for an account or sign in if you have an account.
In the Starbucks app, tap the account icon.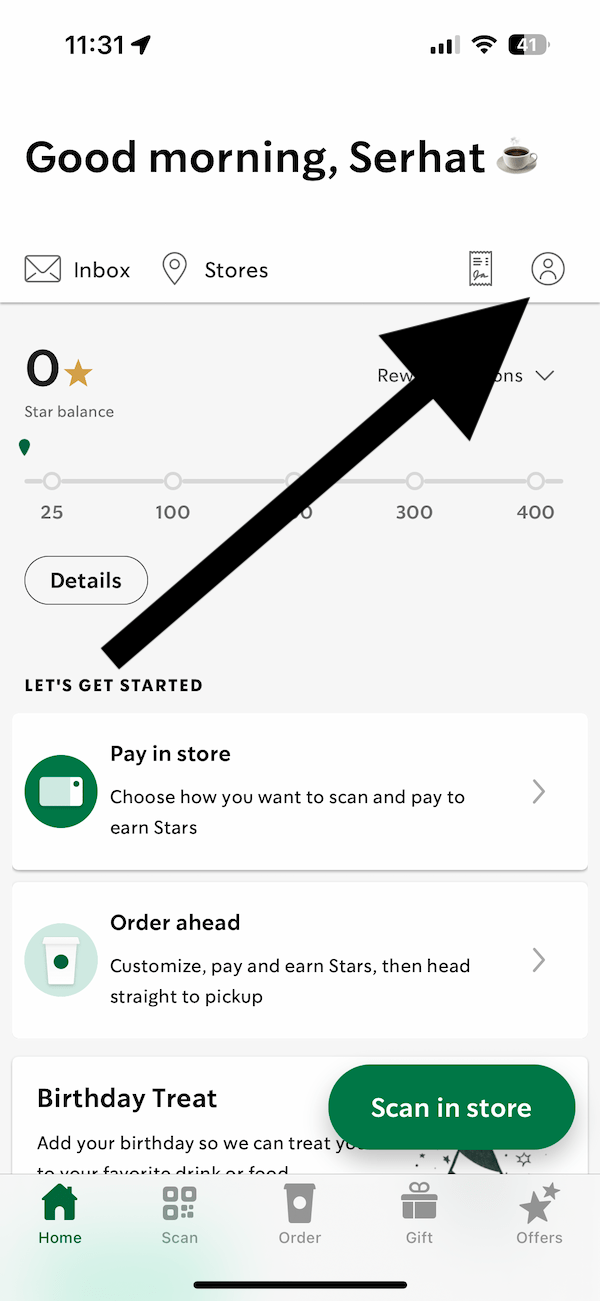 Tap Starbucks Cards & payment.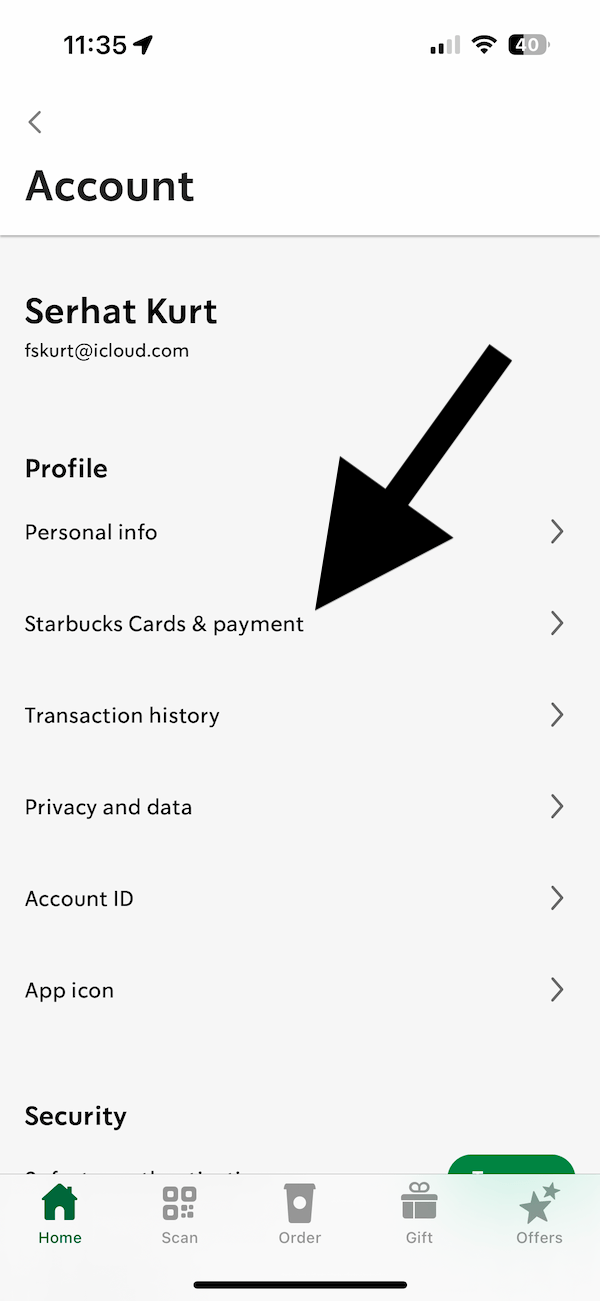 Tap your Starbucks Card.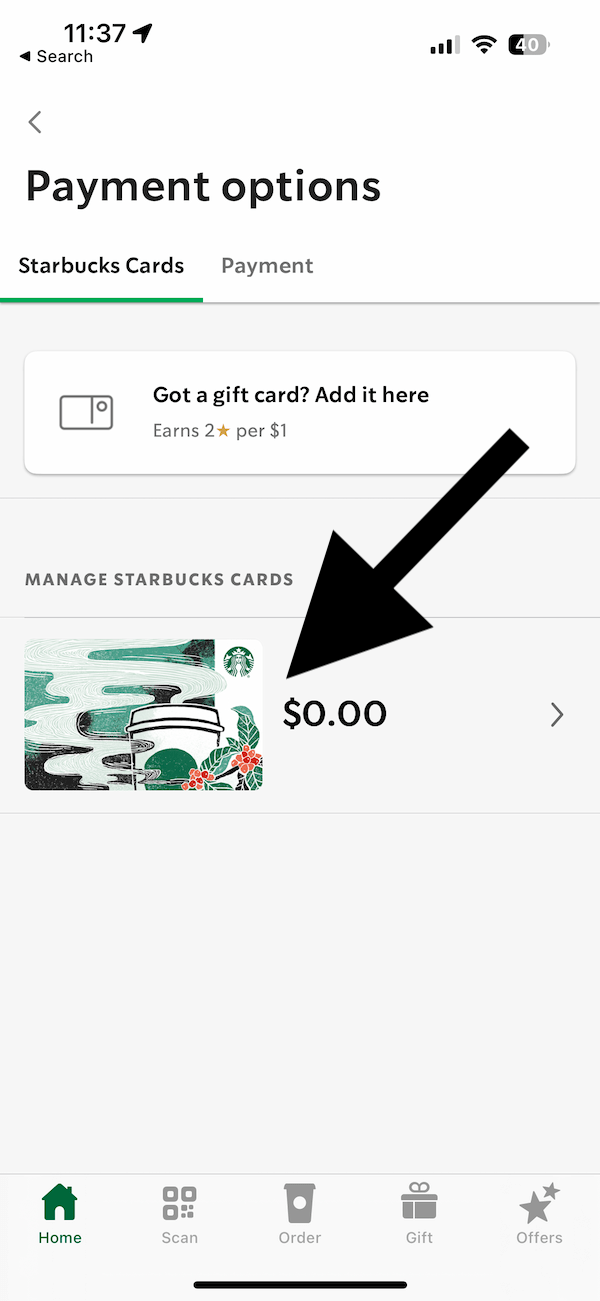 Then tap Add funds, select an amount, and if you want, you can turn on Auto reload. Ensure that Apple Pay is selected as your payment option. Then tap Add [amount].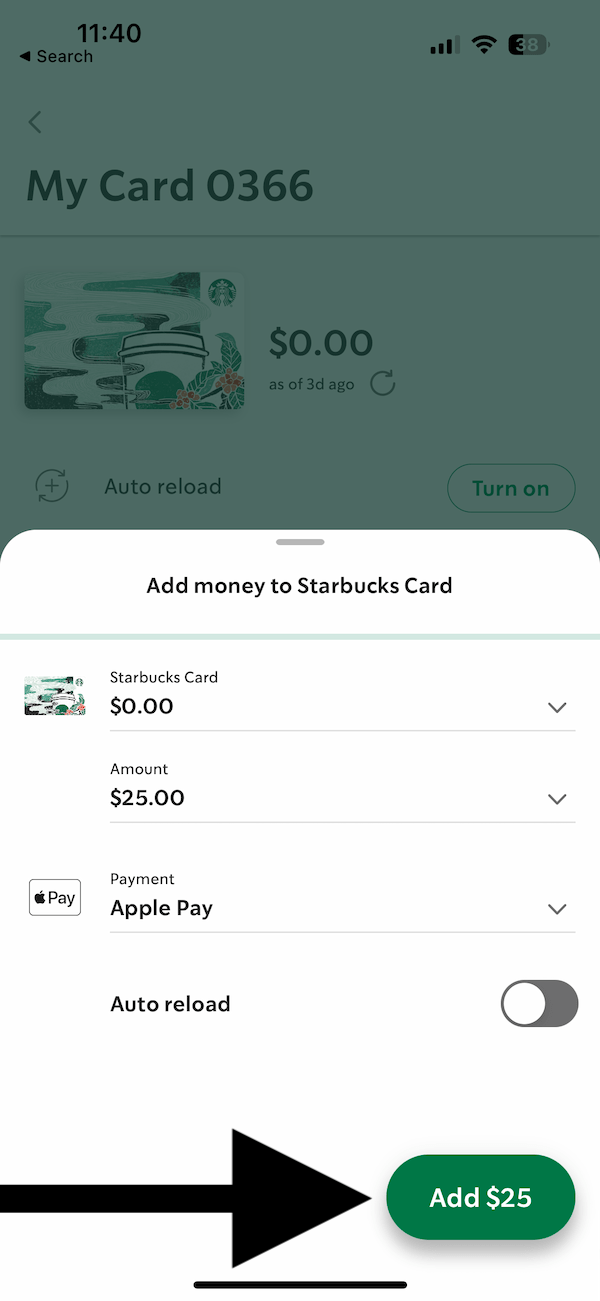 Now you can use these funds to make purchases within the app.
Apple Pay will automatically be added to your payment options. You can add new payment methods as well. You can access your payment options by going to Your Account (icon) > Starbucks Cards & payment > Payment.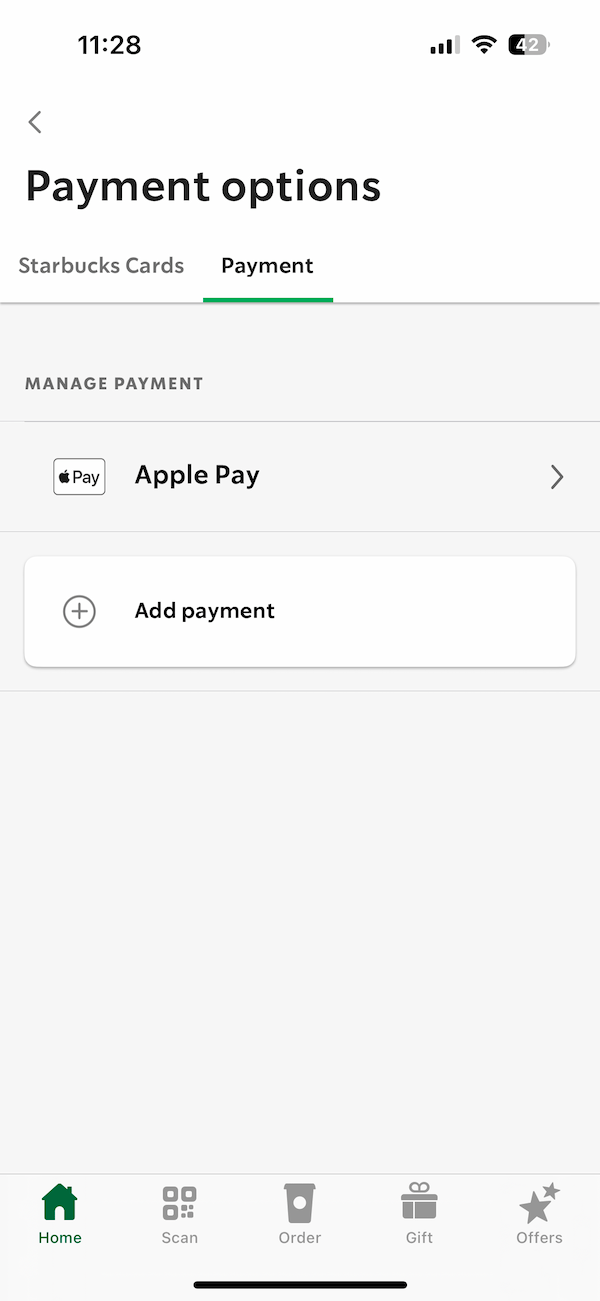 How to order online using the Starbucks website
Note: You cannot use Apple Pay at starbucks.com if you order online. But if you have an Apple Card credit card, you can use it to make payments.
Open a browser and visit https://www.starbucks.com.
Click Sign in on the top-right. Enter your username and password and sign in. If you do not have an account, create one.
If you add your card, this will create a convenient way to pay for your orders. From the top-right, click Account and then Payment Methods.
Click Add credit/debit card.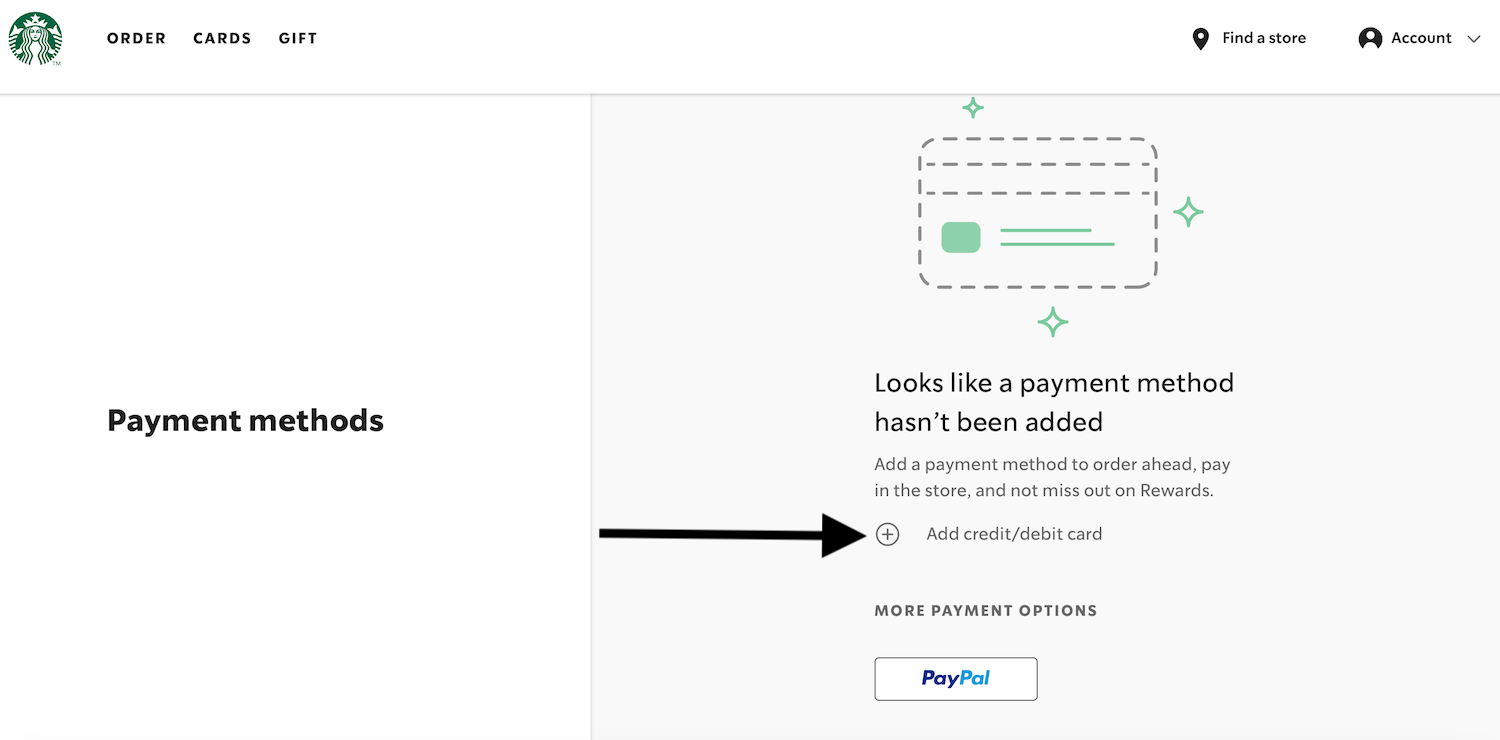 The next screen asks for your billing details. Enter them. When done, click Continue.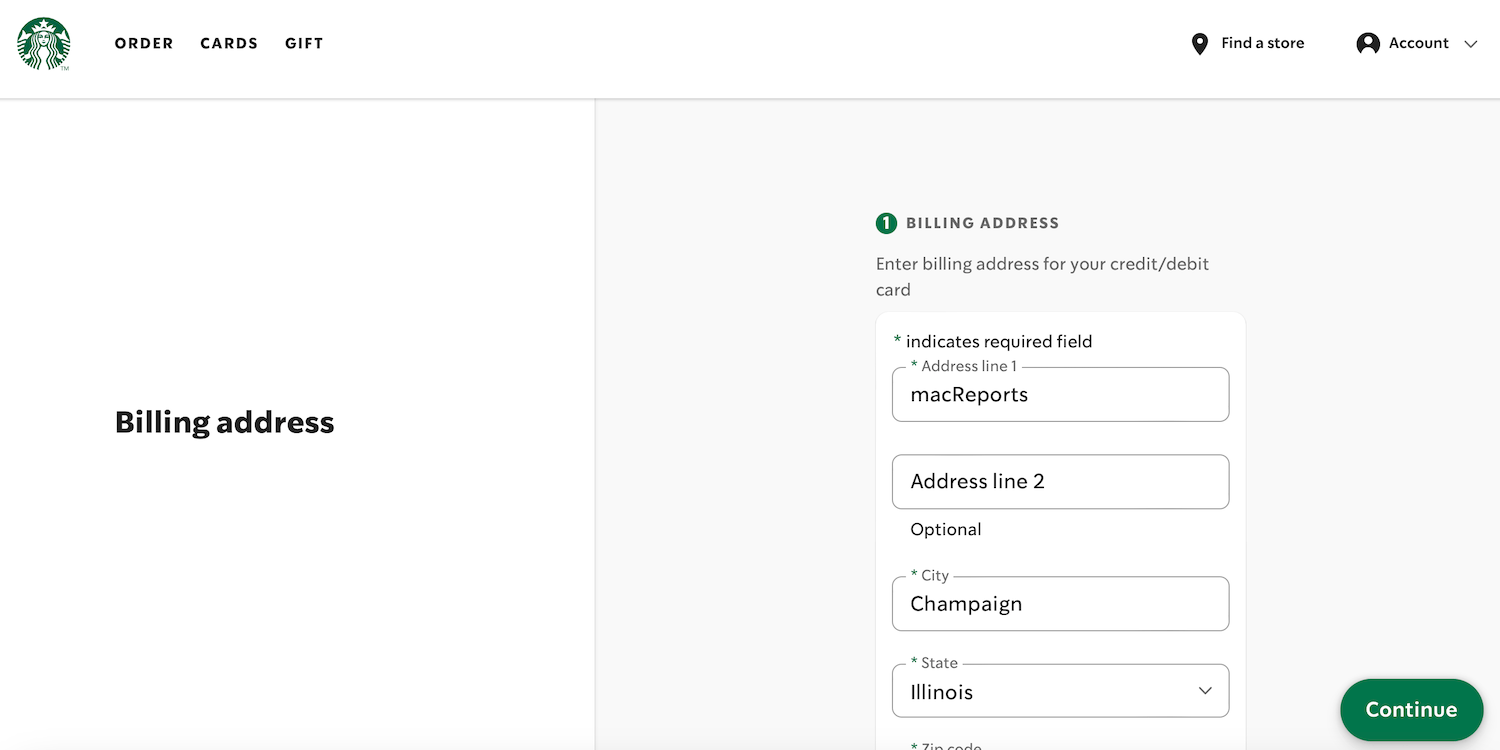 Now choose Mastercard and enter your Apple Credit Card details. We are choosing Mastercard because Apple uses the Mastercard network. If you do not know the details, you can easily find your Apple credit card number, expiration date and other details.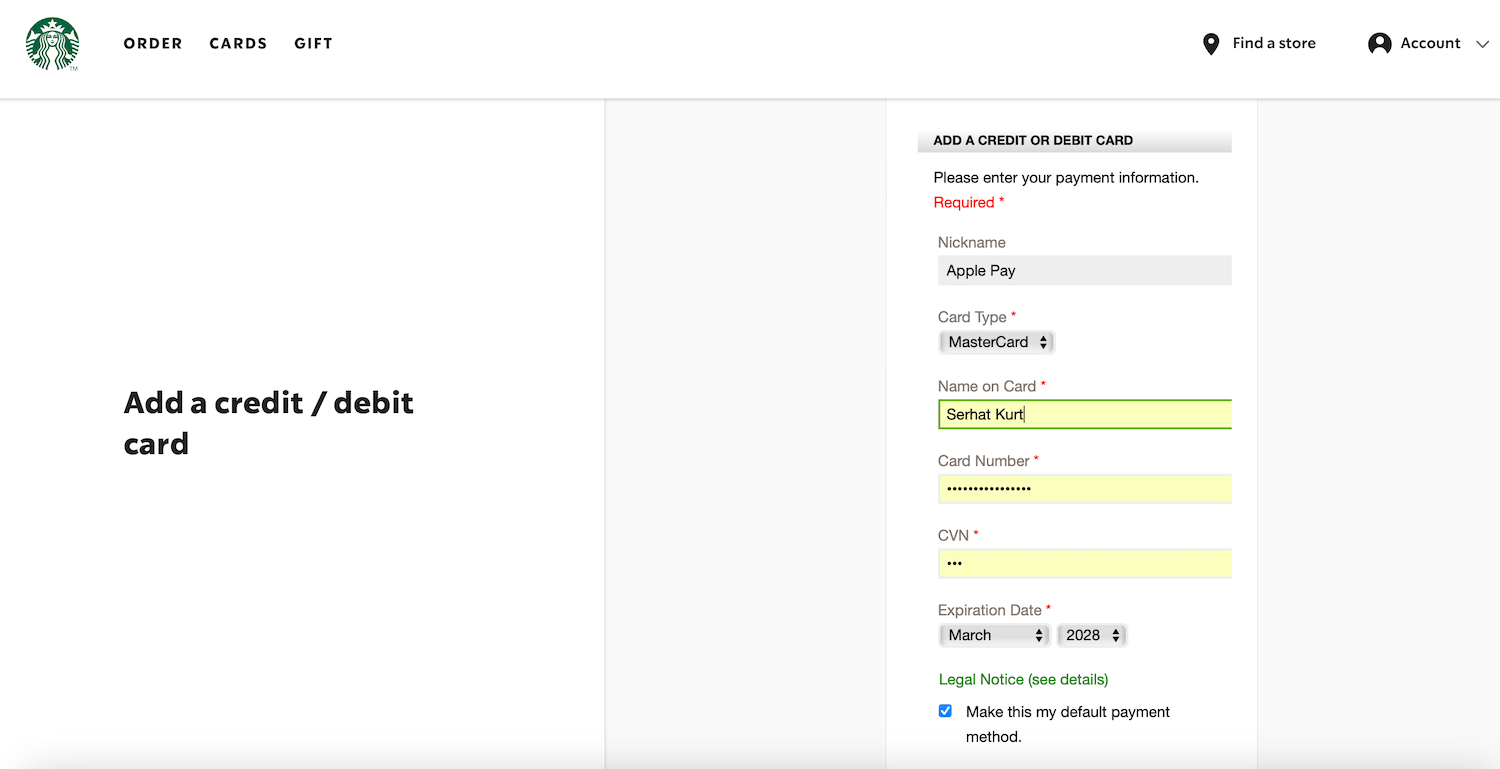 As always, you can use Apple Pay at Starbucks store registers. Lastly, if you want your coffee to be delivered, you can use DoorDash or Uber Eats. You can use Apple Pay with both of them.
Related articles