Your Screen is Being Observed on Mac, Fix
Several users have said that they see a warning message saying "your screen is being observed" on the Mac. It seems that this message may appear on Mac's Lock screen, the screen you see before logging into the Mac. You may also see an "overlapping squares" icon in the Apple status Menu Bar. This icon looks like two rectangles on top of each other in the top-right corner of your Mac's screen. And once this icon is clicked, the same message appears when your Mac is unlocked.
Several users have further said that this message scared them into thinking that their Mac is being tracked or hacked. There can be several reasons why you may see this. But it is highly likely that there is nothing that you need to worry about. For example, you have not been hacked or you do not have malware. This article explains why you've received a notification that your screen is being observed and how you can stop it.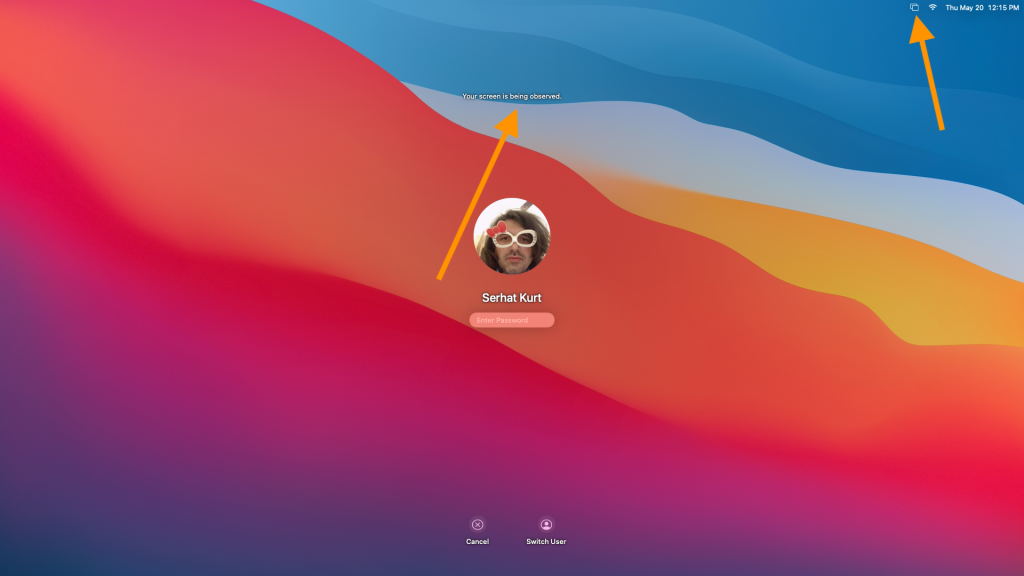 See also:
Why does the "screen is being observed" message appear and how can you fix it?
There are a few scenarios in which your computer may display this:
1. Are you recording the screen on your Mac?
If you are recording your Mac's screen, this message will be displayed on the Lock Screen. Your screen recording will continue when you lock your Mac or put your screen to sleep in macOS. And this message will be displayed indicating your screen is being recorded.
This happens to me a lot too. I often start screen recording, then I forget about it and I remember my screen is being recorded when I see this message. When I stop screen recording, this message disappears. There are multiple ways to record the screen. The built-in options include:
You can use the Screenshot toolbar.
You can use QuickTime Player
To end the recording, click the stop recording icon (the little square stop button in the upper right corner) in the menu bar. Or alternatively, you may press Command-Control-Esc (Escape).
In other words, check to see if a screen recording is occurring. Simple press Command-Control-Esc to end it.
There are multiple ways to record on your Mac:
2. Are you sharing your screen?
You can share your screen remotely or locally. If your screen is being shared, then this message will be displayed. If you are not sure, you may want to check your settings. Go to Apple menu > System Preferences, and then click Sharing. If you want to turn off screen sharing, follow the steps below:
Open System Preferences, click Sharing.
Ensure that the Remote Management checkbox is deselected.
Ensure that the Screen Sharing checkbox is deselected.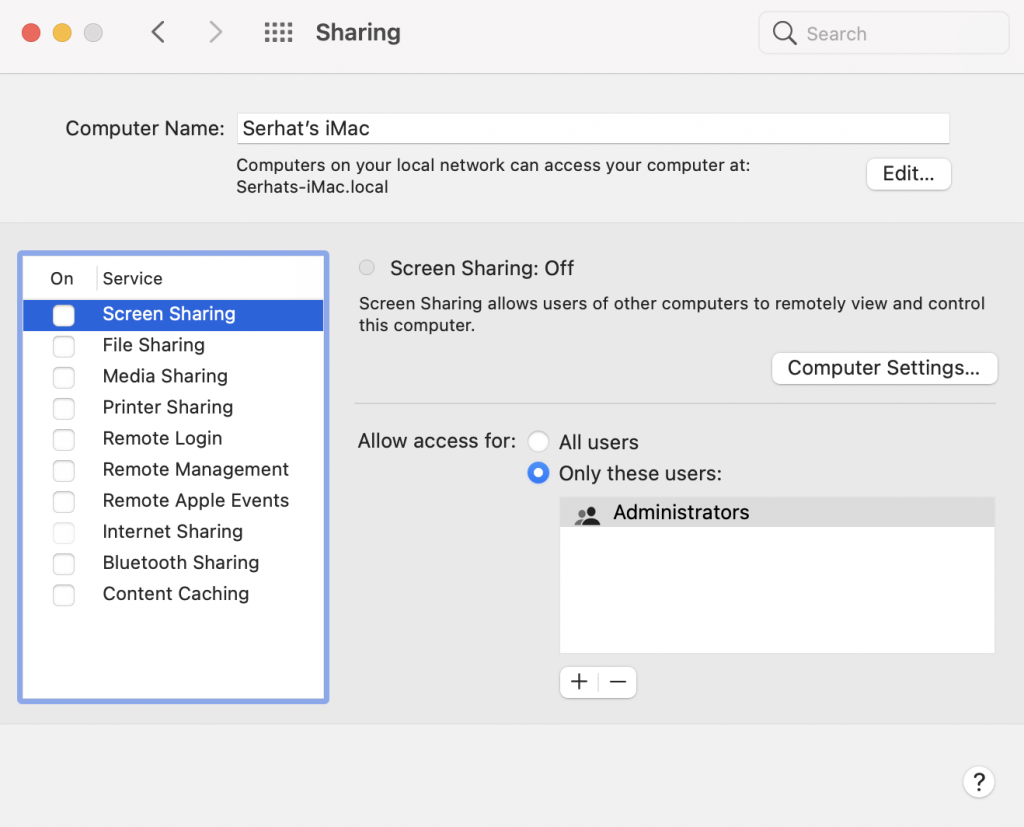 3. Are you using AirPlay?
If you are using AirPlay to stream video or mirror your Mac's screen to your Apple TV or AirPlay 2-compatible smart TV. If this is the case, once you stop the mirroring, this message will disappear. Here is how you can do this:
You can click the AirPlay icon (which looks like a computer monitor) in the menu bar, then choose Turn AirPlay Off.
Or alternatively, you can go to System Preferences > Displays and select Off from the AirPlay Display drop-down menu.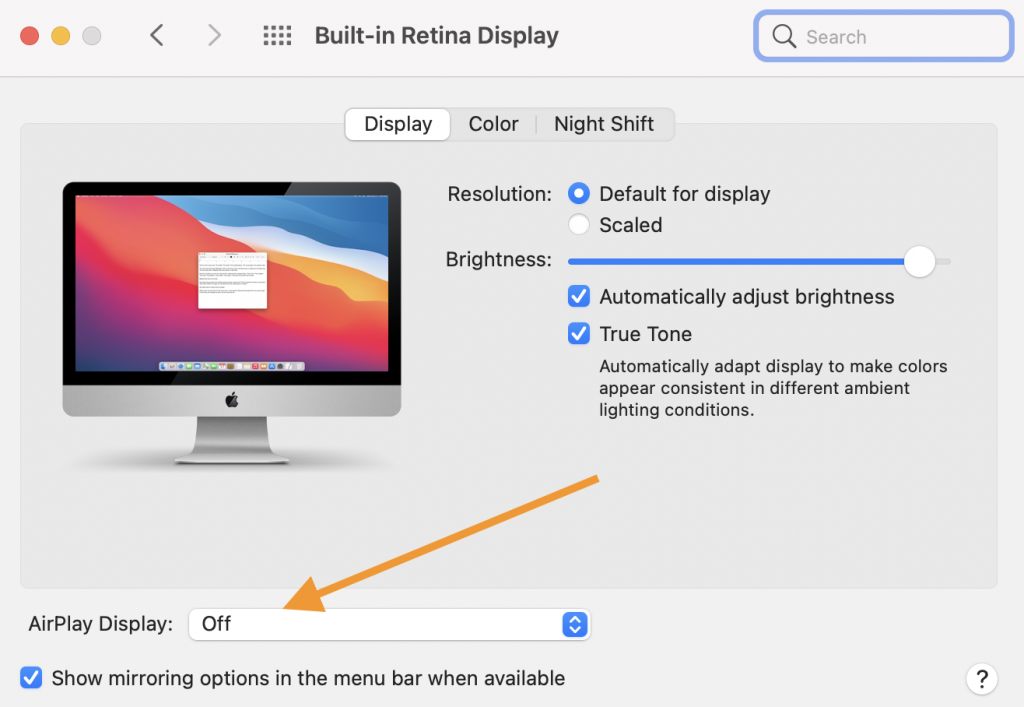 See also: AirPlay Not Working?
4. Third party apps
Some third-party apps may cause this issue. Some apps may require you to permit "Screen Recording" in order to function properly. For example, a popular app called DisplayLink needs this permissions. You can check your screen recording permissions by using the Privacy pane of Security & Privacy preferences. Here is how:
On your Mac, open System Preferences and click Security & Privacy.
Select Screen Recording (scroll the left column down). And then you can see a list of apps that are permitted to record the contents of the screen. If you want, you can prevent an app from recording your screen by deselecting it.
If you are not sure about an app, you may want to contact its developer.
See also: