Cannot Send Message: This Message Could not be Sent Because Your Account Does Not Have a Preferred Outgoing Mail Server, Fix
Several Mac users have said the Mail account is not working and thus they are unable to send or receive emails using the Mail app. Users have further said that, when they want to check their emails, they see an error message saying "Cannot send message. This message could not be sent because your account does not have a preferred outgoing mail server. Select an outgoing mail server from the list below".
Select a mail server account
As the error message indicates, you will need to select an outgoing mail server for your account. There are two main parts of email accounts:
IMAP and POP are used Internet mail protocols for retrieving emails.
SMTP is the standard Internet mail protocol for sending emails.
As you can see in the error message, you do not have a SMTP server selected. And if this is missing you cannot send mails because an SMTP server will take care of the delivery of your emails. Here is what you can do:
1. Open Mail on your Mac.
2. In the Mail app, click Mail > Preferences (menu bar).
3. Click the @Accounts tab and select your email account (e.g., iCloud) that is not working and gives this error message.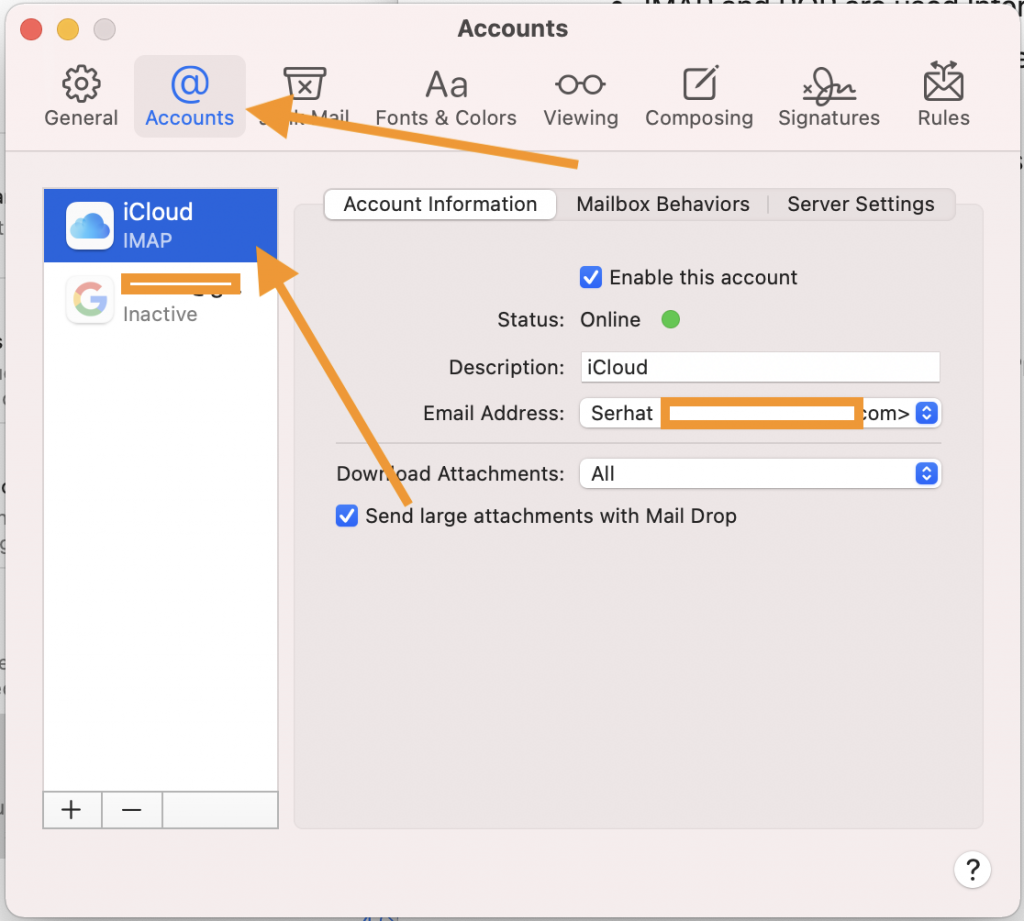 4. Select the Server Settings tab. Do you have an Outgoing Mail Account?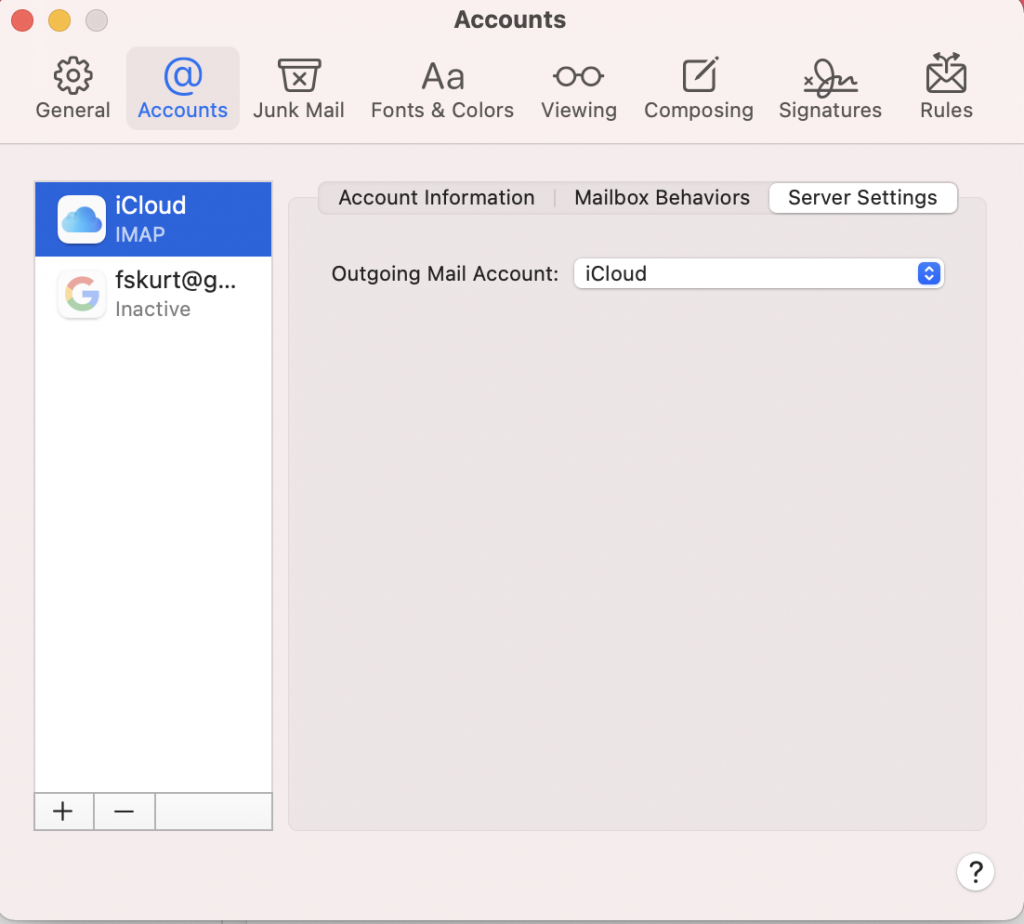 5. If the setting says None, change it to iCloud if this is an iCloud email account. Or choose the preferred server from the drop-down list. It can be Google, Yahoo, Exchange, and AOL. Make sure you select a server that is specified by your account provider.
Alternatively, you can click the arrow icon to open the drop-down menu and select "Edit SMTP Server List…". This will let you manually add your SMTP server (e.g., smtp.example.com). Review that everything is correct. If you are not sure about this, please contact your email provider.
Delete and add again
If the solution above does not work for you, what you can do is to remove your email account, then add it back. Here is how:
On your Mac, open the Mail app. Then click Mail and Preferences then Accounts. Select your account you want to remove and then click the remove (-) button.
If you cannot remove your account, you may need to go to System Preferences > Internet Accounts and then remove your account.
After removing the account, open the Mail app and then add your account back. Go to Mail and Add Account.