Emoji Not Working on the Touch Bar on Mac, Fix
I have been experiencing this strange problem on my Mac. When I want to insert an emoji, the emoji icon (smiley face) does not appear on the Touch Bar, a touch-sensitive display along the top of the keyboard on certain Mac notebooks. Instead, the Touch Bar goes black with an unresponsive exit (X) icon. When I press the X icon, nothing happens. Basically, whenever I want to use the emoji option, the Touch Bar freezes and become unresponsive. However, I should state that the Touch Bar works – only the emoji section freezes. Thus I am unable to access and use the Touch Bar emoji section.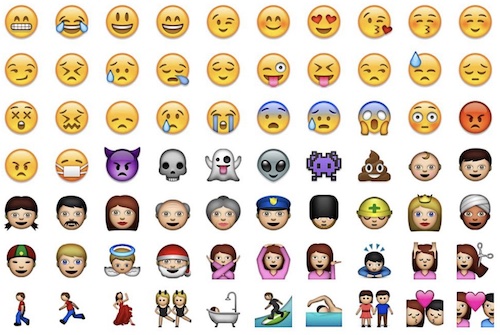 According to Apple, the Touch Bar is an extension of the keyboard. The Touch Bar automatically changes the available functions depending on the app you are using in the foreground on your Mac.
When you are writing an email message, social media post or a text message, you may want to insert an emoji. If your Mac has the Touch Bar feature, you can use it to insert an emoji. In fact, you can use emojis in many apps that allow you to write. If you are unable to insert an emoji using the Touch Bar, then this article is for you.
How to use emojis on the Touch Bar
When you can use emojis, like when you are typing text, the Touch Bar will show the emoji icon, which is a smiley face. Tap this icon.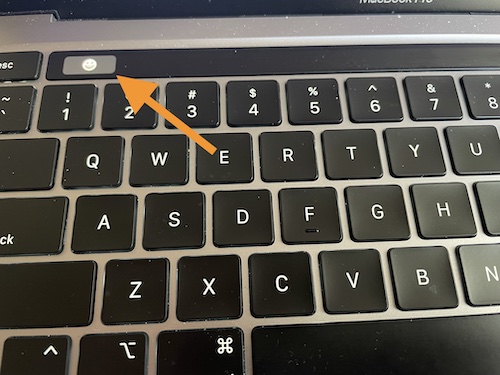 The emoji menu will appear. It will show you a list of your most frequently used emojis. You can swipe left or right to scroll through the emoji so that you can select the one you want to use.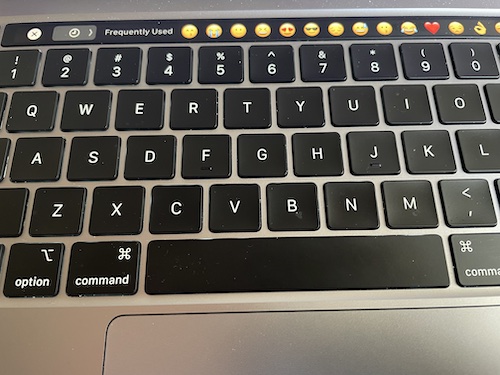 Simply tap one to insert. Then it will be inserted where your mouse pointer is.
Touch Bar emoji troubleshooting
If you are not able to add emojis, then try these troubleshooting tips:
Check your settings. Open System Preferences and click Keyboard.
Simply restart your Mac. Go to Apple menu > Restart.
Ensure that your Mac is updated to the latest version of macOS. Go to System Preferences > Software Update.
If restarting does not work, restart your Mac in Safe Mode. Test your Touch Bar issues in Safe Mode. Then restart your Mac and test again. Here is how:

Find out if your have an Intel or Apple silicon Mac (go to Apple menu > About This Mac and click Overview).
If your have an Intel Mac:

Turn off your Mac.
Wait for your Mac to fully turn off.
Turn on your Mac and then immediately press and hold the Shift key.
Keep holding the Shift key until you see the login screen.
Log in to your Mac. You may have to log in more than once.

If you have an Apple silicon Mac:

Turn off your Mac and wait for your Mac to fully power off.
Press and hold the power button until you see the startup options window.
Select your startup disk (like Macintosh HD).
Press and hold the Shift key and click "Continue in Safe Mode."
Log in to your Mac.
Use emojis without the Touch Bar
If you are unable to fix your problem, you can use this option:
When you want to add an emoji, press the Command-Control-Space keys together.
This will open the Character Viewer window.
Click Emoji and select your emoji to add.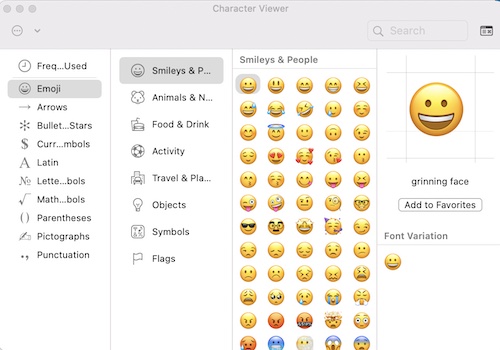 Related articles: