Long Lines Outside of Apple Retail Stores in Turkey; Apple Still not Selling
We visited some of the Apple retail stores in Turkey today, where due to the economic crisis, long lines have formed. Customers hoping to buy Apple products are, for the most part, being turned away until the lira stabilizes against the dollar. The three Apple stores in Turkey, all in Istanbul, have stopped selling most Apple devices. One Apple Store employee told us his store only has some AirPods models that are for sale. Apple employees are standing outside of the stores just to send most people away. Potential customers are being asked why they have come to the Apple store – if they came to buy products, they are being turned away. If they have come for service at the Genius Bar, they are allowed in.
Today, after visiting the Apple stores in Turkey, we learn that customers visiting the physical stores are being told that sales will resume after the exchange rate stabilizes – and that once sales resume, Turks can expect increased prices. Recently, according to Apple employees in Turkey, the demand for Apple products has been very high. Additionally, they said that their inventory stocks of items have gotten very low.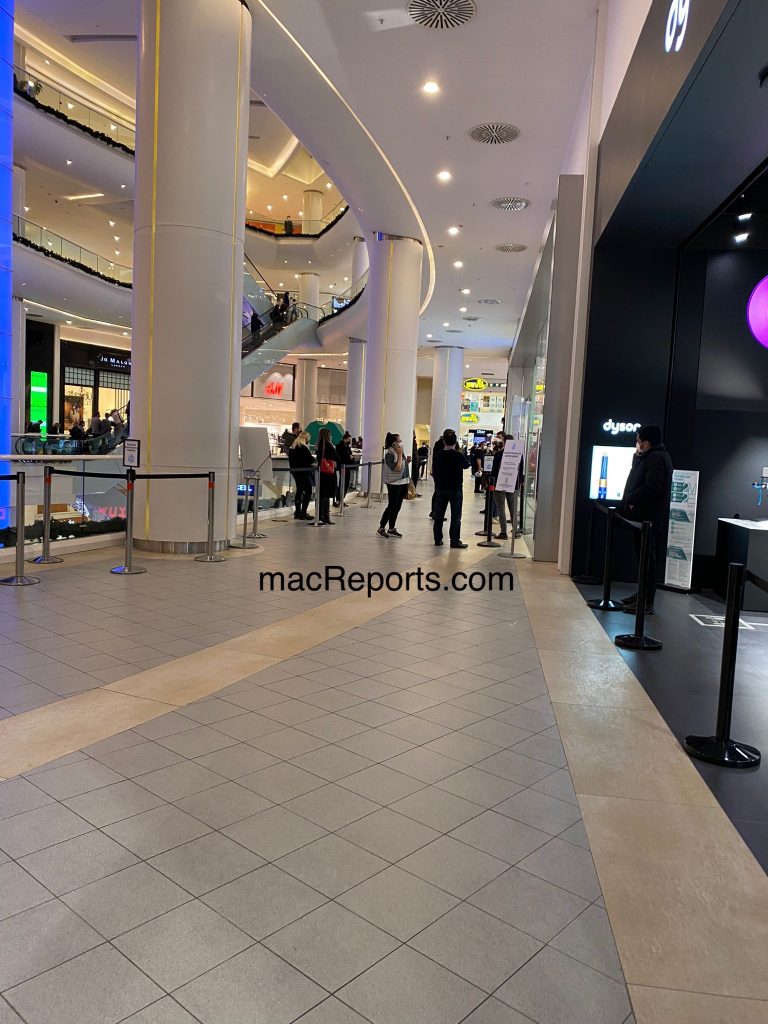 Yesterday, we reported that Apple's online sales in Turkey had stopped due to the falling value of the Turkish lira. Since the beginning of this year, the dollar has rose against the Turkish lira by close to 80%. Apple had not changed their prices in Turkey, and this has, especially given the most recent devaluation of the lira this week, caused a situation where Turkish prices are below U.S. prices for the same goods.
In the past, it was actually cheaper to buy an Apple product in the U.S. and then bring it to Turkey; This is because Turkey charges a significant amount of tax on these kinds of imported goods. In numbers:
There is an approximately 79% tax on the import value for Apple's products sold in Turkey. This tax is designed to support the sales of domestic brands. This was making the people of Turkey to bring Apple devices from abroad. Because it was cheaper like this even after paying the Turkish registration fees, which is 2006 Turkish Lira. But Turkish lira is sinking to record lows against the US dollar, and this changes everything for Turkish buyers. Now it seems more Turkish people were buying directly from Apple Turkey until yesterday.
Example: Before the suspension of sales, an iPhone 13 (128 gb) was 11,999 TL and in the U.S. it was approx. $867 (with tax, approximately). Yesterday, with the exchange rate around 1:13, the U.S. price converts to approx. 11,271 TL. Turkey charges a tax (a registration tax that you must pay if you bring a phone to Turkey) of about 2006 TL. So, the total for an iPhone 13 brought to Turkey from the U.S. was approx. 13, 277 TL. So 13,277 TL for an iPhone 13 from the U.S., and 11,999 TL for one bought in Turkey.
A few months ago, when the exchange rate was at around 1 dollar to 8 Turkish lira, things didn't work as in the example above. It was cheaper to bring an iPhone from the U.S. than to buy one in Turkey.
It seems plausible that the reason demand for Apple products in Turkey has been so high recently is due to the relative decrease in price. Apple will have to raise their prices in Turkey to compensate for the liras decline in value.
See also: