How to Change your Do Not Disturb on iPhone after iOS 15 Update
After updating to iOS 15, your iPhone may have changed its Do Not Disturb settings. iOS 15 introduces some new Do Not Disturb features, like Focus, and makes some changes to others. In fact, with iOS 15, Focus is the new name for a set of features that includes Do Not Disturb. In this article, we will tell you how to adjust the new Focus settings for iOS 15.
Focus (Do Not Disturb) in iOS 15
You can access the Focus features in a couple of ways:
The Control Center is an easy way to turn on or off one of your Focus/ Do Not Disturb sessions. You can also get to the Focus settings from the Control Center: Swipe down from the upper-right corner of your screen. Tap on Focus.

To start or stop one of your Focus options, tap on its name.
To get to the Do Not Disturb Settings, tap on the three dots next to Do Not Disturb. Finally tap on Settings under Do Not Disturb.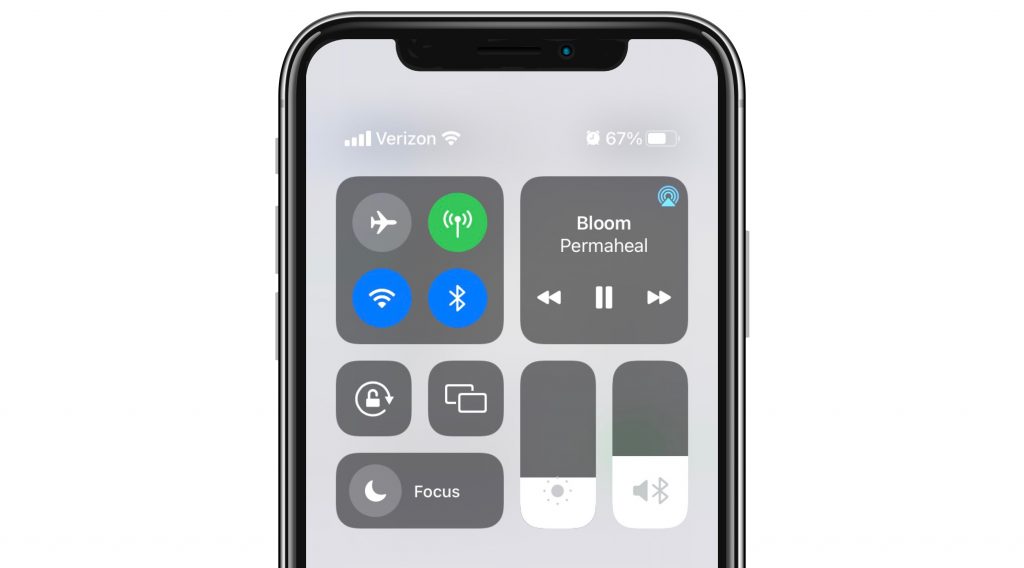 The simplest way to access your Focus settings is to go to Settings, then tap on Focus.

After you access the Focus menu, you will see four options: Do Not Disturb, Sleep, Personal, and Work. These are explained in more detail below.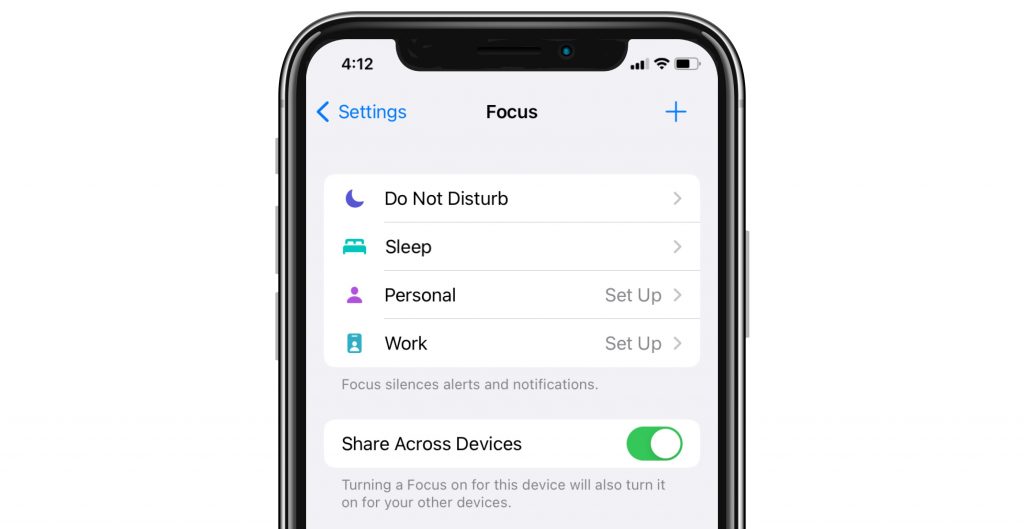 Do Not Disturb
Tap on Do Not Disturb. In the Do Not Disturb menu, you can manually switch it on or off by toggling the switch at the top. There are many other options available from this menu; They are explained below.
Allowed Notifications

Here you can specify people or apps that are immune to Do Not Disturb; You can have calls from important people ring through, while all other calls will be silenced.
Options
Under the Options section, there are a few different items.

Focus Status
Focus Status lets people know that you have your Focus or Do Not Disturb on; So, for example, with Focus Status on, if a friend tries to send me a text through Messages, they will see "Stacey has notifications silenced." This is a nice feature, and it also shows the option to Notify Anyway, which can override the Do Not Disturb.
Home Screen
Under the Home Screen option you can choose to hide notifications from your home screen. You can also choose which home screen pages to show when Focus is on.
Lock Screen
From here you can choose to dim the Lock Screen. You can also choose to show silenced notifications on the Lock Screen.
Turn On Automatically
Under this section you can set a schedule for your Do Not Disturb – choosing the days and times for your Do Not Disturb.

Sleep
The Sleep feature has many of the same settings as Do Not Disturb. The main difference in the Sleep settings is that you can't schedule anything from the Sleep menu. You instead will go to the Health app and set your Sleep schedule there. Once you turn Sleep schedule on from the Health app, more options will appear in the Sleep settings menu.
Personal, Work and More
For Personal and Work, you can set different Do Not Disturb settings for each of these situations. The options are like those you find under the Do Not Disturb feature; For example, you can set up Work with your work hours, choose the settings you want – including which people and apps you allow to Notify you during your work hours.
You can also add more Focus setups for your specific needs. From the Focus menu in Settings, you can tap on the plus sign in the top right corner of your screen. You will see some pre-labeled options and you can also choose Custom. After you select one of these options, you can set your desired Do Not Disturb settings for that Focus setup.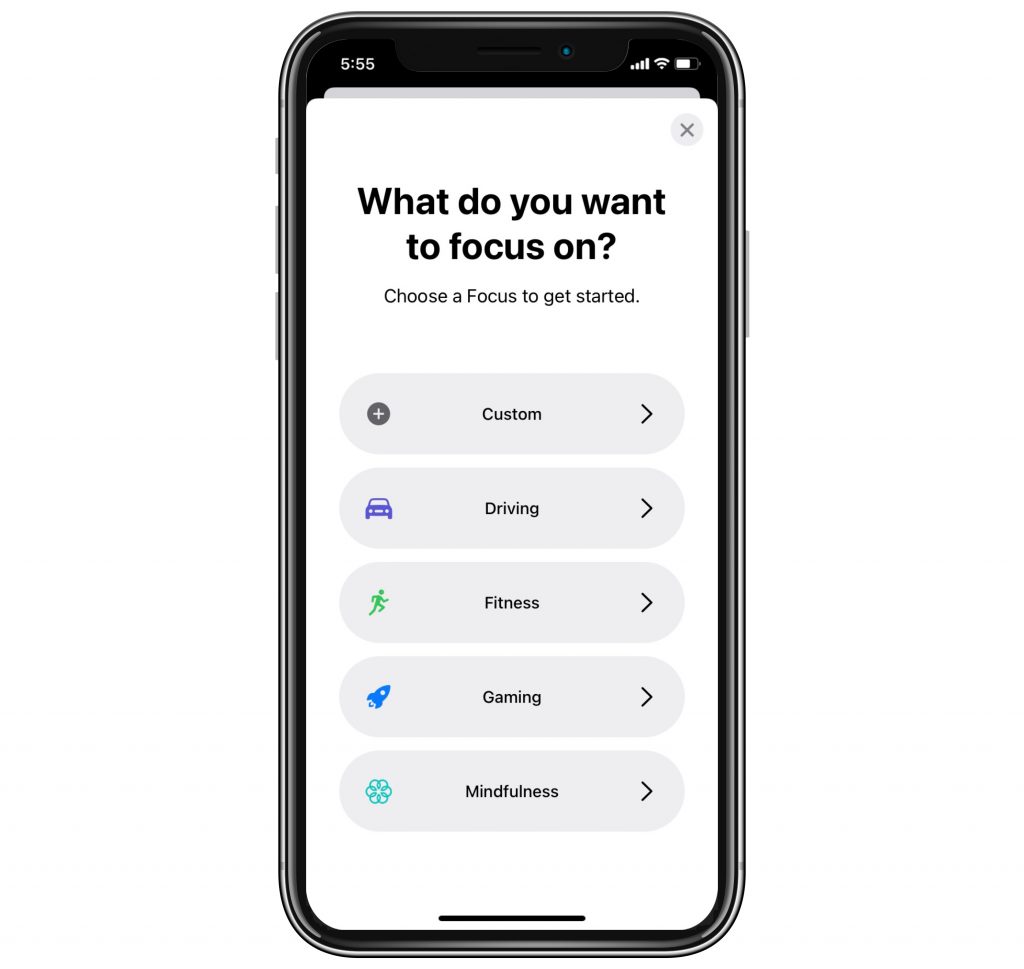 Related Articles