Messages Keeps Crashing After Updating to macOS Monterey
I had an issue where the Messages app kept crashing when I opened it. Stacey and I wrote several articles on how you can fix various Monterey-related problems. From the users' emails we get, it appears that many other users, who recently upgraded to macOS Monterey, are also experiencing this Messages issue.
This is an important issue. This will prevent you from using Messages on your Mac. This means that you will be unable to send or receive on your Mac with the Messages app. The Messages app on your Mac can enable you to send and receive SMS, MMS, iMessage texts.
I think it is difficult to know exactly what models of Mac computers are affected. In this article, I list several tips you can try to fix this problem.
Basic Messages troubleshooting tips
I think you should try these steps first. One of them can fix your problem.
Restart your Mac. Go to the Apple menu and select Restart.
Quit the App and then open it. Yes, it is crashing but it may be running in the background. Find its icon in the Dock and right-click it. Then select Quit.
Make sure that your Mac is connected to the Internet. We previously wrote these articles that you want to review:
Update your Mac to the latest version of macOS. There may be an upgrade addressing this issue specifically. Go to System Preferences > Software Update to check for updates and update if necessary.
Apple servers may be experiencing iMessages issues or outages. Open the Apple System Status page to check this.
On your Mac, go to System Preferences > Date and Time. Then ensure that Time Zone and Date and Time settings are correct. I recommend that you check the "Set date and time automatically" box so that your Mac does this. If the section is locked, click the Lock icon to unlock it. You will need to enter your admin password.
On your Mac, open Messages and click Messages > Preferences > iMessage. Then sign out, restart your Mac and then sign back in again.
You can also use Safe Mode (restart it in Safe Mode and exit and test), reset the PRAM (or NVRAM) and the SMC.
Delete addressbook preference file
The steps below seem to work for some users. If one of the above steps does not fix your Messages problem, you can try this. Follow these steps:
Quit the Messages app.
Go to the Finder on your Mac.
Click the Go in the menu bar then choose Go to Folder.
Enter this folder pathname: ~/Library and hit Enter.
This will open your Library folder.
Click the Application Support folder.
Click the AddressBook folder.
Locate the AddressBook-v22.abcddb file.
After you find this folder, you have two options:

You can delete this by dragging to the Trash.
Or, I recommend this, you can drag this to your Desktop. This way you will have this file. And if this fix does not help you, you can put it back to restore.

Then, restart your Mac.
Open Messages to see if it is still crashing.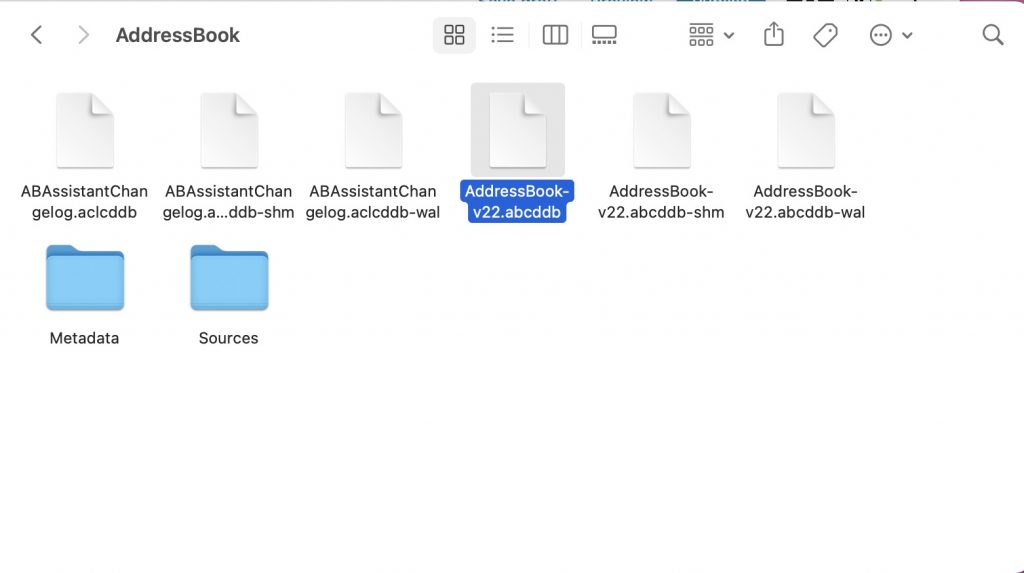 Delete Messages plist files
The steps below are a little extreme. You will likely lose your settings and messages. You may want to back up first. If you are sure, proceed:
Open your Library folder (as I explained below go to the Finder > Go > Go to Folder and enter ~/Library and hit enter).
Click the Preferences folder. And delete any files that says Messages and iMessage. You can use the search field to find them.
Then restart your Mac.
And open Messages to see if it is working now.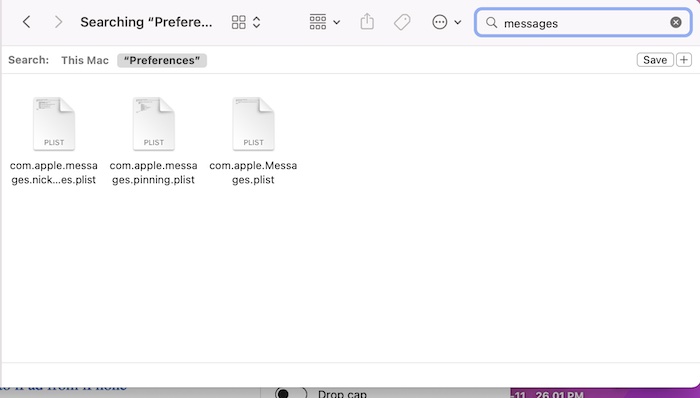 See also: