iPhone Silencing your Calls? How to Fix iPhone not Ringing Problem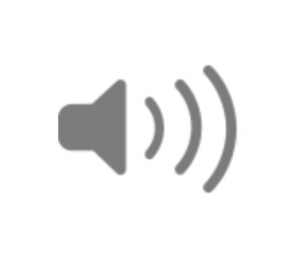 Missing phone calls can be extremely frustrating. You may miss an important call. You might worry about trying to explain that your phone wasn't ringing. There can be many different reasons for your iPhone not ringing when you receive a call, or not notifying you when you receive a text message. In this article, we will give several troubleshooting steps for you to try so that you can identify the cause and get your phone ringing again.
See this article if your calls go straight to voicemail without ringing.
See also: Set Up a New iPhone: How to Transfer Data from your Old iPhone
Restart
Yep. First thing to try is a basic restart. It's an easy thing to try before checking though the list of settings that could be causing the problem.
iPhone with Face ID
Press and hold both the side button and either volume button until the slider appears on the screen.
Drag the slider.
iPhone with Home Button
Press and hold the side button or the Sleep/Wake button on the top of your phone (depending on your model).
Drag the slider.
See also: Wi-Fi Weak Security Message on iPhone or iPad: WPA/WPA2 (TKIP) Not Considered Secure
Update your iPhone
This will make sure your iPhone's software has the latest improvements and bug fixes.
Go to Settings > General > Software Update.
If an update is available, tap Download and Install then, when prompted, click Agree.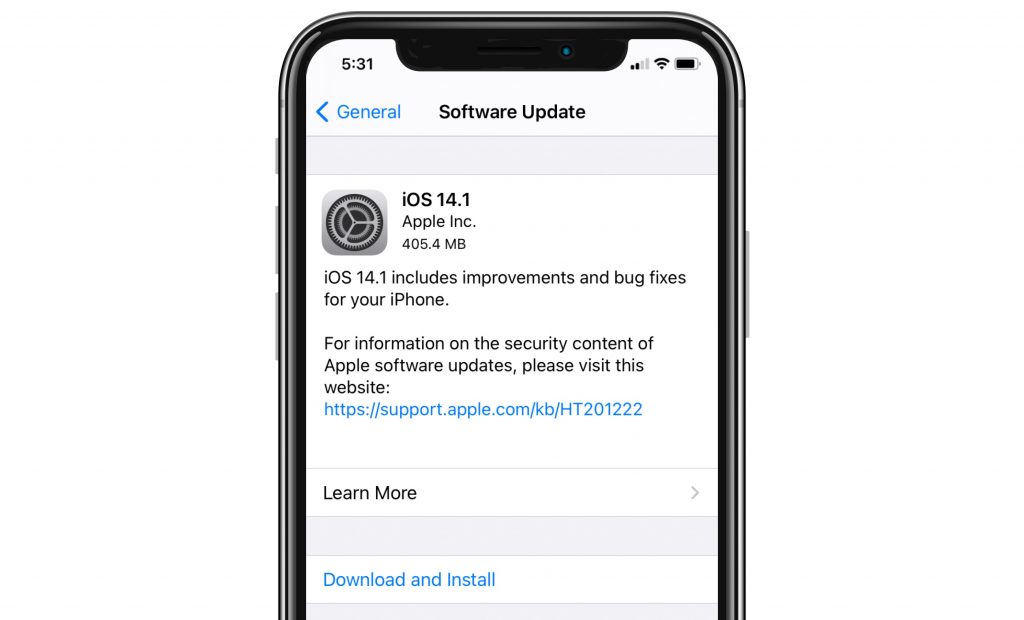 See also: WhatsApp Calling not Working after iOS 14 Update
Check Phone Settings
There are many settings which can affect your iPhone's ring. Here are several which could be causing a problem with your call ring.
See also: Wrong Caller ID Showing on iPhone iOS 14
Check the Ring/Silent Switch
Look on the left side of you iPhone. Check to see if the small switch is set to silent – it will show an orange color.
Toggle to turn off silent mode.
Check Ringing Volume
Go to Settings > Sounds & Haptics.
Check the volume under Ringer and Alerts.
See also: Why is there an Orange or Green Dot on my iPhone?
Check Silence Unknown Callers
Go to Settings > Phone.
If it says ON next to Silence Unknown Callers, Tap on Silence Unknown Callers and then toggle the switch to OFF.
Check Do Not Disturb
Go to Settings > Do Not Disturb.
Look to see if your Do Not Disturb is ON.
Check your Do Not Disturb Schedule.
Under Phone, you can choose your Allow Calls From settings. Tap on Allow Calls From. If you are missing important calls while your phone is on Do Not Disturb, you can choose to allow calls from Everyone or from All Contacts.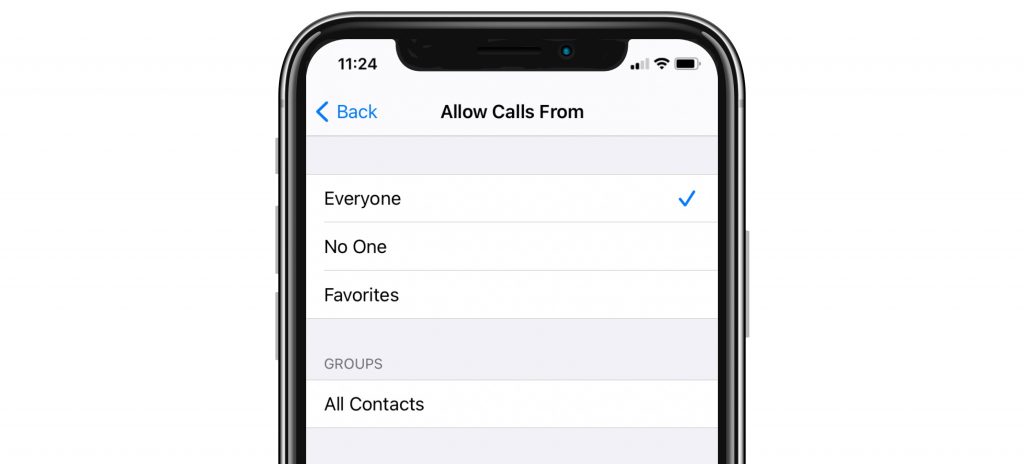 Check Bedtime Status
There is also a Do Not Disturb feature in Bedtime. Bedtime used to be found in the Clock app. In iOS 14, it has moved to the Health app.
Open the Health app.
Tap Browse at the bottom of your screen. Select Sleep from the list of Health Categories.
Scroll down to Full Schedule & Options and tap it.
Scroll down to Options and select it.
If you are missing calls during your Bedtime hours, you should toggle Turn On Automatically to OFF.
See also: Customize your iPhone Home Screen for Free
Check for Blocked Numbers
If you're missing calls from a specific person, you can check to make sure you haven't (accidentally) blocked them.
Go to Settings > Phone > Blocked Contacts to look for numbers that shouldn't be there.
To remove a number from the list, touch the number and swipe right to left. Tap Unblock.
See also: How To Stop Your Mac From Ringing When You Get Phone Calls
Check Connection with Bluetooth Audio
If your iPhone is routing your sound to a Bluetooth device, you may not hear your calls if you are not listening to the Bluetooth device. Conversely, if you are listening to the Bluetooth device but your iPhone is not connecting to it, you will also miss your calls.
Go to Settings > Bluetooth to check your connected Bluetooth devices.
See also: iMessage Read Receipts, How To Enable Or Disable On iPhone, iPad, and Mac
Check Call Audio Routing
Call audio routing determines where audio will be heard during a phone call or FaceTime audio.
Go to Settings > Accessibility.
Select Touch and then scroll down to find Call Audio Routing and tap it.
Set it to Automatic.
Check Auto Answer Calls
Under Settings > Accessibility > Touch is an option called Auto-Answer Calls. Set this to OFF to make sure your phone is not answering calls without you.
** If you have gotten through the list, and your iPhone is still not ringing on incoming calls, you can contact Apple Support.
Recent Articles: