How to Fix 'Slack Is Trying to Add a New Helper Tool'
If you have Slack installed on your Mac, you may have run into the problem of having a very annoying and persistent popup asking for permission to add a helper tool.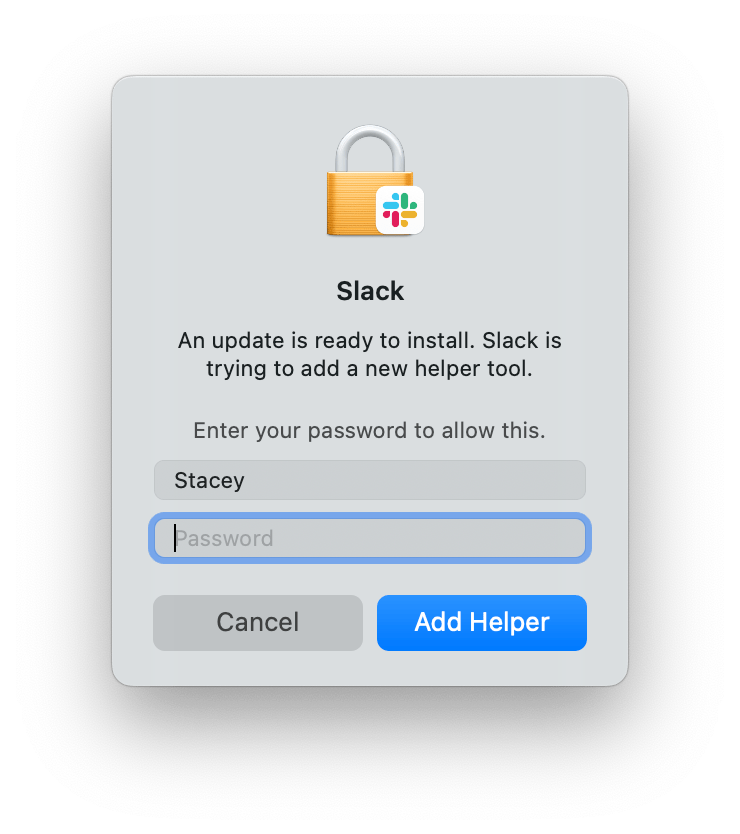 For those users experiencing this issue, the popup will reappear even after entering a password and clicking on Add Helper or clicking on Cancel.
The problem
Most sources on this problem claim that the error occurs because the app is owned by root rather than by the user. There are a couple of ways to fix this problem. You can either change the ownership of Slack, or you can uninstall, then reinstall the Slack app.
Change the app owner
Open Terminal. (Command – Space Bar, then type terminal.)
On the command line, type the following, then hit Return, replacing "stacey" with your username:
sudo chown -R stacey:staff /Applications/Slack.app
Enter your user (admin) password. Press Return.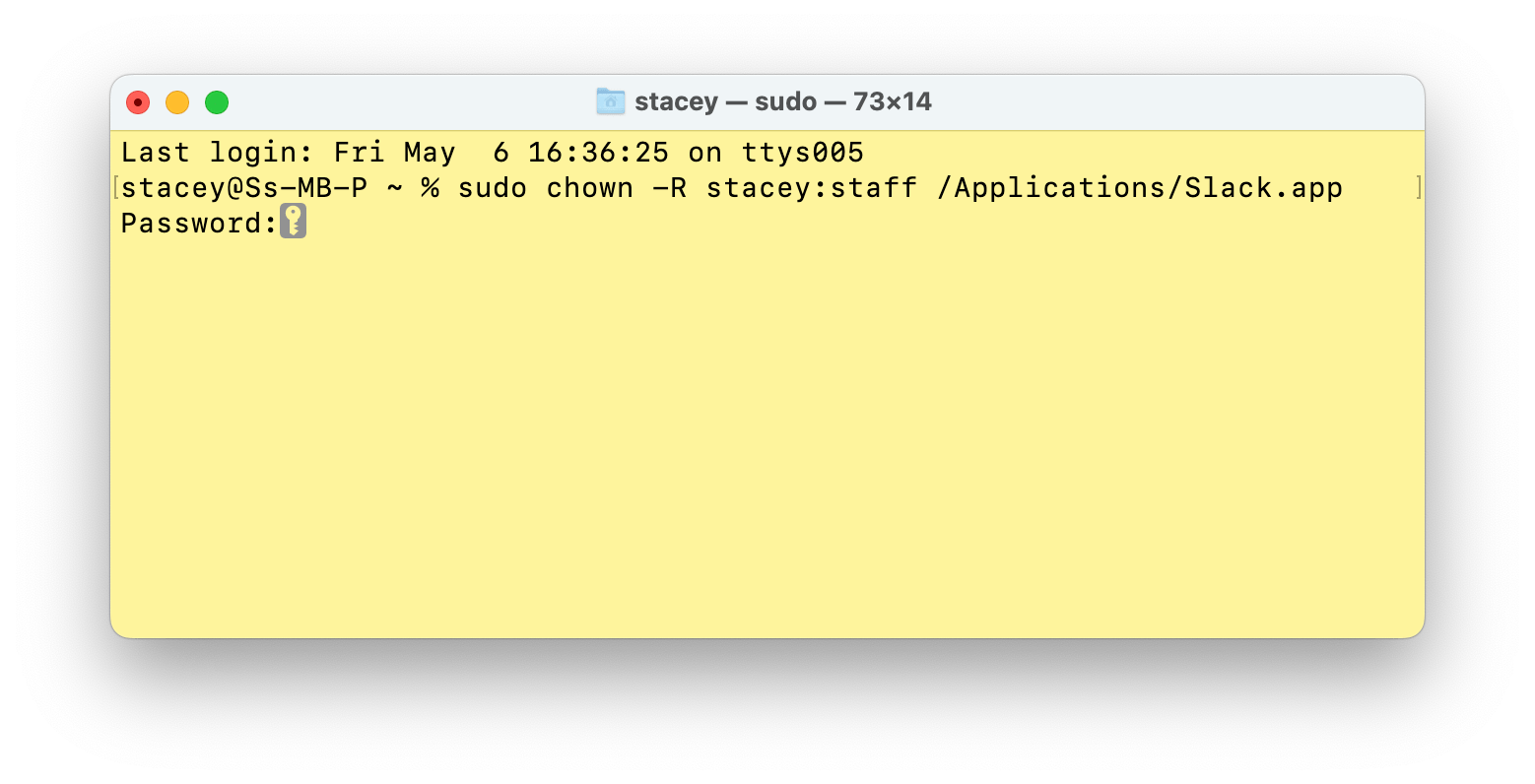 You may need to enter your password one last time in the "Slack is trying to add a new helper tool" popup.
Notes about the command
sudo lets you do things as a "super user."
chown is a command used to change ownership.
You can see who the current owner is by running: ls -la /Applications/Slack.app.
Remove and reinstall Slack
You can remove your Slack app and then reinstall it. There is no need to worry about losing any data; all of that is saved in Slack's cloud. You'll just need to know how to sign back in.
Remove Slack
You can remove Slack by moving it to the Trash in Finder.
Open Finder. (Press Command – Space Bar and type finder.)
Click on Applications from the left side pane and find the Slack app. If you don't see the Applications folder in the sidebar, go to the top menu and click on Go, then select Applications.
Control – click on the Slack app in Finder to bring up a menu.
Click on Move to Trash.
Reinstall Slack from the App Store
Open the App Store. (Press Command – Space Bar and type App Store.)
In the search field in the top-left of the App Store window, type slack and hit return.
Click on GET next to Slack for Desktop. After the download completes, you can find Slack in your Applications folder, in Launchpad, or you can use Spotlight search (Command – Space Bar).
Related articles