How to Manually Back Up Your iPhone to iCloud on Demand
You can initiate an iCloud backup manually any time you choose. Backing up your iPhone is always a good idea to protect your data and content against data loss or corruption. A backup will allow you to restore your iPhone from an earlier point in time. In this article, I explain how you can create on-demand iCloud backups.
Sometimes, you may want to create a backup. For example, if you want to turn over your iPhone for repair, ensure that you create a backup before giving it so that everything is saved on iCloud just in case things go wrong in repair. Furthermore, accidents may happen. Your iPhone may be lost or stolen. Considering these situations, you'll want to ensure that your data and content are secure.
iCloud backups
By default, iCloud backups occur automatically as long as iCloud backup is turned on. You can turn on automatic backup by going to Settings > [your name] > iCloud > iCloud Backup and make sure Back Up This iPhone is turned on. Your iPhone will backup your iPhone when the following conditions are met:
The iPhone is connected to Wi-Fi (if Back Up Over Cellular is disabled, see below) and a power source.
The iPhone screen is locked.
Your iCloud has enough storage space.
If you want Automatic Backup to occur over cellular, turn on the Back Up Over Cellular option by going to Settings > [your name] > iCloud > iCloud Backup and turn on Back Up Over Cellular. You may not want to do this if your cellular data plan has data limits, as iCloud Backups may be large, and this may use up your cellular plan.
iCloud backups include all of the information and settings stored on your device. This includes, but is not limited to:
iPhone settings
Apple Watch backups
Photos and videos
Your app data, like games, messaging apps, etc.
Your messages, iMessages and SMS messages
Some of the data and content may already be synced to iCloud if the iCloud options are turned on. For example, if you are using Messages in iCloud, your messages are automatically synced to iCloud when there is a change, and thus, messages are not included in backups. The same is true for other apps, too. For example, photos and videos will be synced to iCloud if you are using iCloud Photos. If these are synced, then they are not included in backups.
Backups can be used to restore your information to the original iPhone or to some other iPhone, like when you purchase a new iPhone.
You can learn more about iCloud from this article: What is iCloud?
How to Create on-demand backups
You can create a manual backup regardless of whether you are connected to the Internet over Wi-Fi or cellular. Here is how:
Tap Settings and your name.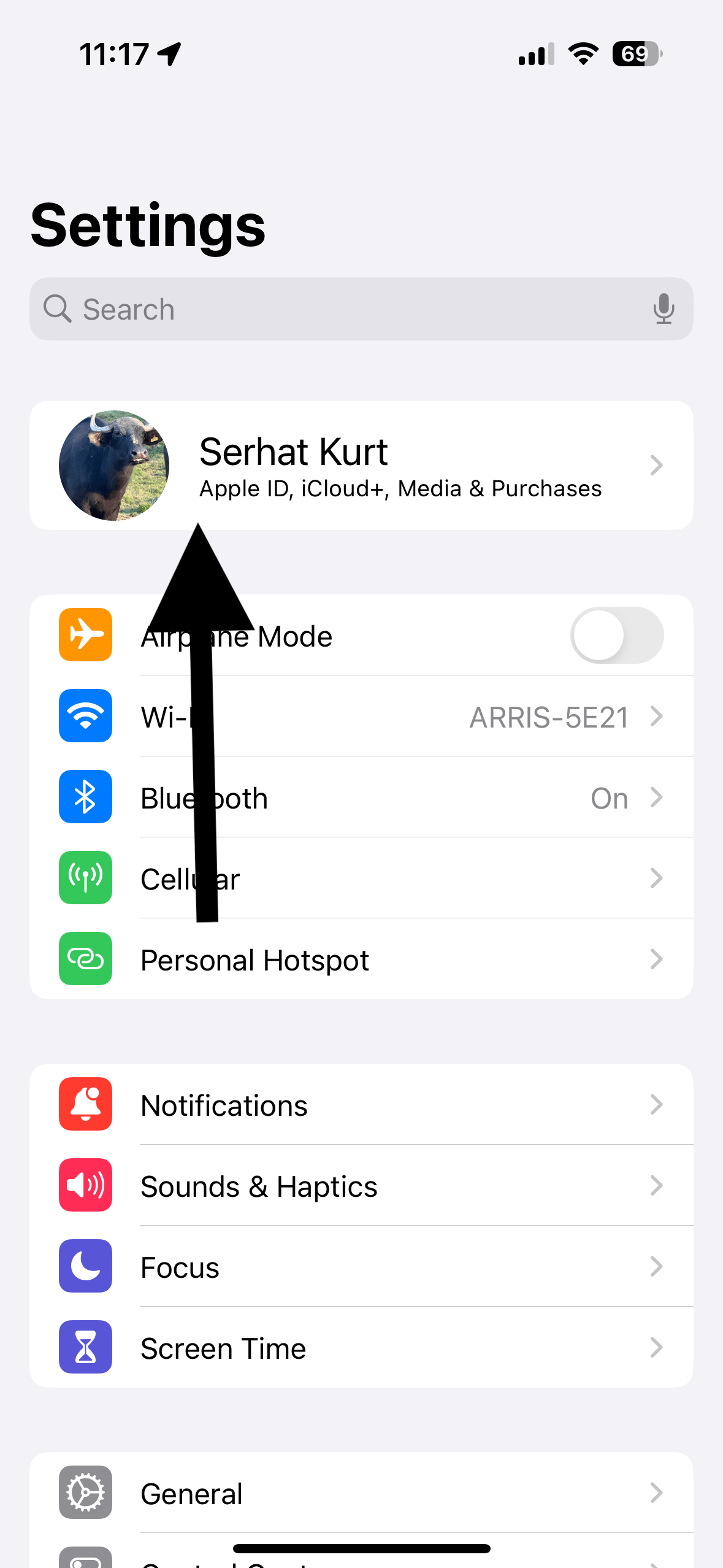 Select iCloud.
Find the Device Backups section and tap iCloud Backup.
Tap Back Up Now. Here, you can also see your latest backup date and time.
A progress bar will appear, indicating the progress and how much time is left for the backup to finish. If you want to cancel the backup in progress, tap Cancel Backup.
Backups may take several minutes. You can continue to use your iPhone as you would normally do. Now you have an iCloud backup.
Related articles