iOS 9.3 Update: iPhone, iPad Activation Problems, Fix
Several iPhone and iPad users have reported activation problems during the installation of iOS 9.3. More specifically, users are unable to complete the update because iPhone or iPad cannot connect to the activation server.  Users are receiving error messages, like these:
Activation Servers are busy – please try later…
Cannot activate because the activation server is temporarily not available…
Fix iOS Update Problems
The first thing you should check is Apple's system status page. If "iOS Device Activation" seems down, then try again later.
1-Try these steps:
Turn off your device by pressing the on/off (sleep/wake) button until you see the red slider. Then slide the slider.
Now, on your computer, Mac or PC, visit icloud.com, and sign in using the same Apple ID and password associated with your iPad or iPhone.
Click "Find iPhone"  then "All Devices"
Select the device that you are having this activation issues.
Since you turned off this device, it will show as "offline"
Now click "Remove from Account"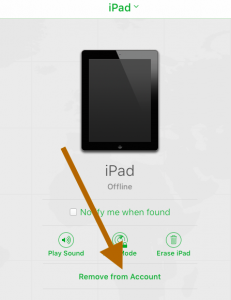 Now turn on your device
Try to activate your device
If you are successful, go to Settings > iCloud and turn Find My iPhone on.
2-If removing your device from Find My iPhone does not resolve this problem then try these:
Connect your iPhone or iPad Connect to your computer
Launch iTunes
iTunes will recognize your device. You will be asked to enter your Apple ID. Enter the same Apple ID.
3-Force restart your device by pressing and holding the Sleep/Wake and Home buttons together until you see the Apple logo.