iPhone Stuck on Emergency SOS Mode, Here is How to Exit
You may run into a problem where your iPhone freezes and becomes stuck on an emergency SOS mode screen with a message that says, "Your emergency contacts have been notified." The iPhone becomes unresponsive, and the Side or volume buttons do not function. This article explains how you can turn this mode off and get your iPhone working again.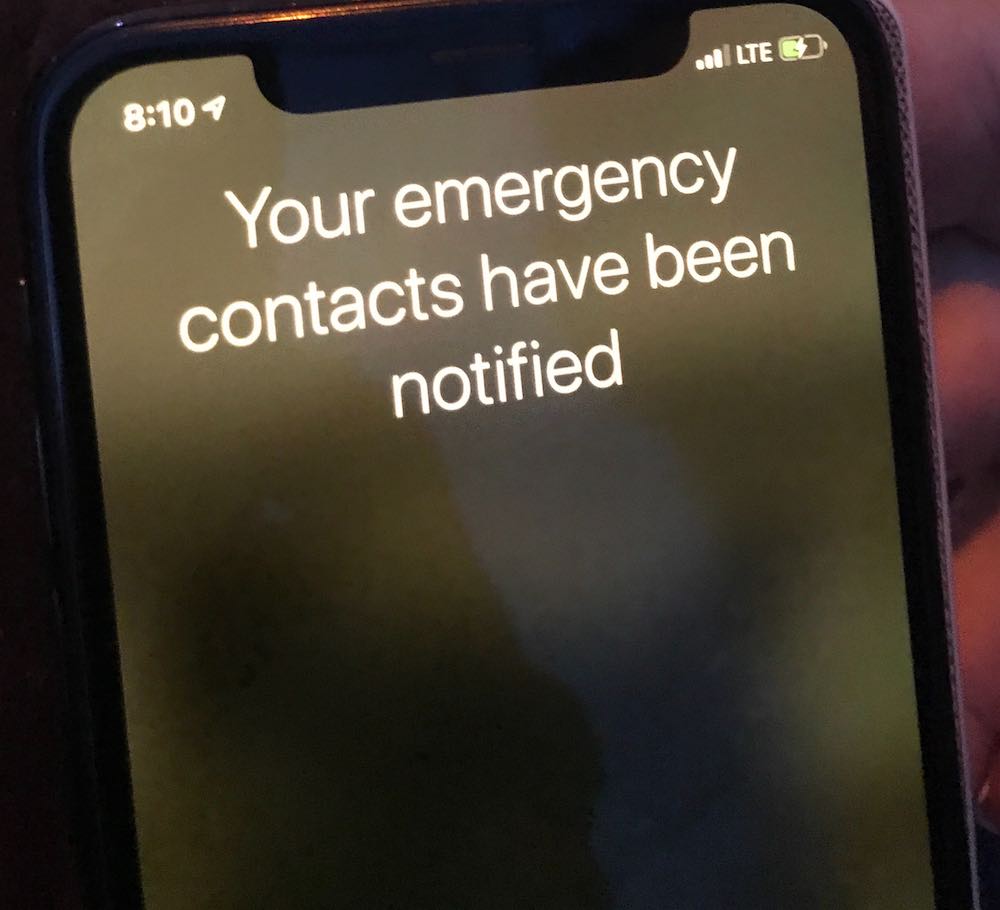 This sounds like an Emergency SOS call may have been made on your iPhone. There are various ways to make this call depending on your settings, your iPhone model and your location. It is possible that you may have used Emergency SOS accidentally. Previously, we have explained what you can do to avoid accidental emergency SOS calls.
Since your iPhone is unresponsive, we cannot just attempt to fix this problem by changing settings or updating the phone; because these opportunities won't be available.
See this article if your problem is an "SOS" icon displayed in the status bar.
How to exit the Emergency SOS mode
When your iPhone is stuck in Emergency SOS mode, you won't be able to use your iPhone unless you get your iPhone out of this. The fix is simple. You will need to force-restart your iPhone. Here is how:
Do the following in quick succession in the order given below. Select the steps that are applicable to you.
If your iPhone is running iOS 16 or later:
Press and release the volume up button.
Press and release the volume down button.
Press and hold the Side button. Keep holding the side button until you see the Apple logo. If you see the power-off slider, simply ignore it.
The following models do not support iOS 16 or newer. The latest iOS they can run is iOS 15. Follow these steps:
If you own an iPhone 7 and iPhone 7 Plus:
Press and hold the Side (sleep/wake) and the volume down buttons together until the Apple logo appears.
If you see the power-off slider, ignore it and keep pressing the buttons until you see the Apple logo.
iPhone 6s, or iPhone SE (1st generation) and earlier models:
Press and hold the sleep/wake (this can be on the side or top) and the Home button together until you see the Apple logo.
You will see the turn-off screen. Do not drag the slider. Wait until you see the Apple logo.
After following the steps above, your iPhone will restart. After your device powers on, you will see that your phone is working and the emergency SOS screen is gone.
How to change your Emergency SOS contacts
After you place an emergency call, your emergency contacts will be contacted with a text message. They will also get updates regarding your location so that they can find you. You can add or remove your emergency contacts on your iPhone. Here is how:
Tap Settings.
Scroll down and find Health.
Tap Medical ID.
If you have Emergency Contacts, they will be listed on this screen. If you want to add new ones or remove the current ones, tap Edit in the upper-right corner of the screen.
Then tap the "add emergency contact" button and select a contact. When you have finished, tap Done in the upper-right corner of the screen.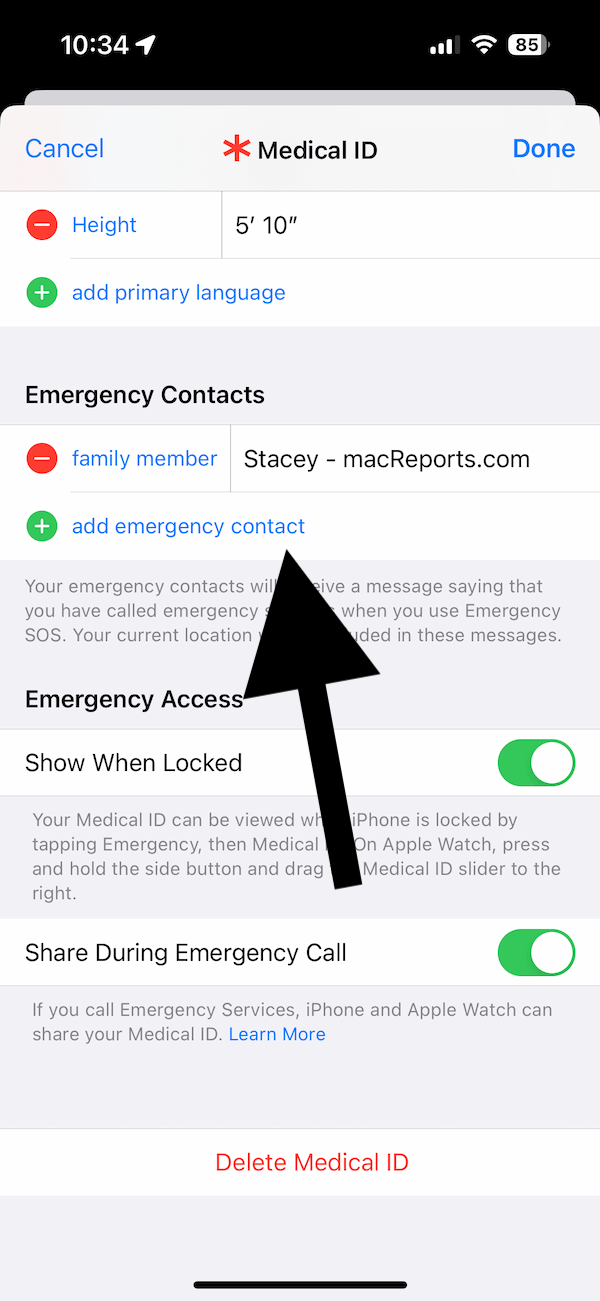 The Medical ID can also be deleted by tapping the Delete Medical ID button if you prefer.
Related articles