Apple AirTag Battery Life: When Should You Replace the Battery?
Your Apple AirTag uses a common CR2032 battery, which means when the remaining charge gets low, you can replace the battery. Apple estimates that an AirTag battery should last more than a year.
In this article, we'll tell you how to determine if your AirTag's battery needs to be replaced and how to replace the battery with a new one.
What determines the AirTag battery life?
The battery life of an AirTag depends on the expected battery life of the CR2032 battery it uses. It also depends on how much "work" the AirTag is doing. A CR2032 can last 4 or 5 years if it only gets used only intermittently, such as in a key fob.
How long should the battery last?
According to Apple, your AirTag's battery should last more than a year.
When should you replace an AirTag battery?

You will, of course, want to replace the battery in your AirTag before the remaining charge gets too low. Unfortunately, there is no way to check the remaining charge from your iPhone. When the AirTag's battery is low, you will get an alert on your iPhone, but there isn't much information on exactly how much charge is left.
How to check the battery charge left in an AirTag
There is no way to check the AirTag battery from your iPhone (other than the notification you get when it is low). If you want to test the battery directly, you could take the battery out and use a universal battery tester or multimeter.
Choosing when to replace the battery
To summarize, there are three options for when you may want to replace an AirTag's battery:
You can wait until you get an "AirTag Battery is Low" notification on your iPhone. If you miss the notification, you will also see a message in Find My when you select your AirTag.
You can change the battery when your AirTag is one year old. Most sources agree that Apple's estimation of "more than a year" has been true.
You can test your AirTag's button battery with a battery tester or multimeter.
How to replace the battery in an Apple AirTag
When you decide to replace the battery, the process is pretty simple. Apple warns that batteries that have a bitterant coating (to deter children from swallowing them) may not work well in an AirTag. To replace an AirTag's battery: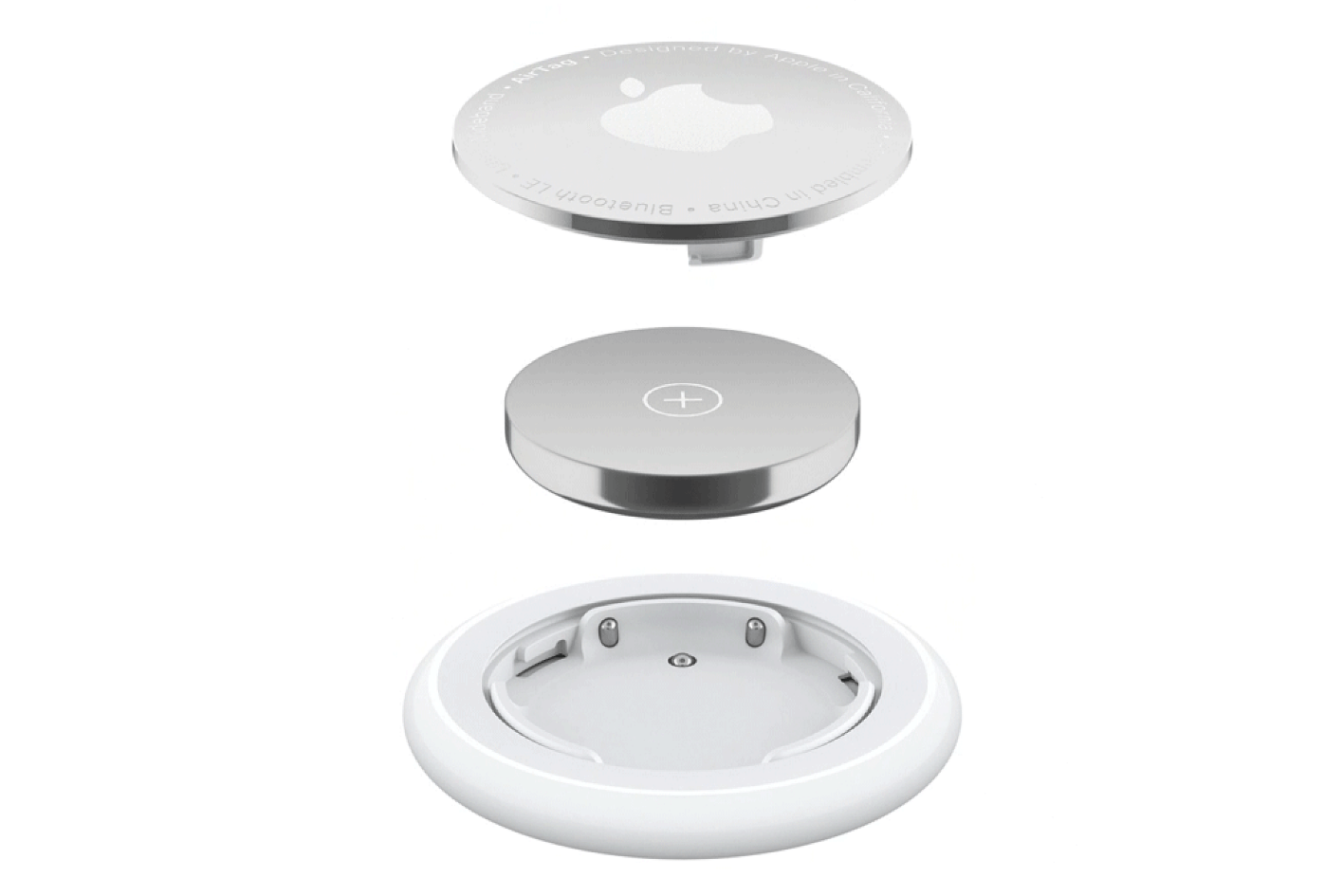 With the AirTag white side down and silver stainless steel side up, press and turn the silver side counterclockwise until it is free from the rest of the AirTag.
Remove the silver part of the AirTag cover and the battery.
Put in a new CR2032 battery with the (+) side up. The AirTag should make a sound.
Put the silver cover back on. There are three tabs on the bottom side of the silver cover piece that should fit into three slots.
Turn the silver cover piece clockwise until it is secured.
Related articles
Affiliate link disclosure:
This article contains affiliate links. If you choose to purchase after clicking a link, we may receive a commission at no extra cost to you.