iPhone Hotspot Not Showing Up on Other Devices
An issue may occur where you are not able to connect a device to the Internet using your iPhone's hotspot. This occurs because the hotspot network name is not appearing on the other device; thus you are unable to select and connect to it. Hotspot enables you to share your iPhone's cellular connection so that other devices like your iPad or Mac can connect to the Internet when needed.
This article explains how to connect to an iPhone hotspot and how to fix things when your hotspot is not showing up on other devices. We are focusing on Personal Hotspot with Wi-Fi.
How to connect to an iPhone's Personal Hotspot
The first step is to ensure that Personal Hotspot is turned on on the iPhone. Go to Settings > Personal Hotspot. An important detail is that your carrier needs to support it. Sometimes carriers may offer this as an add-on, and it may not be included in your data plan.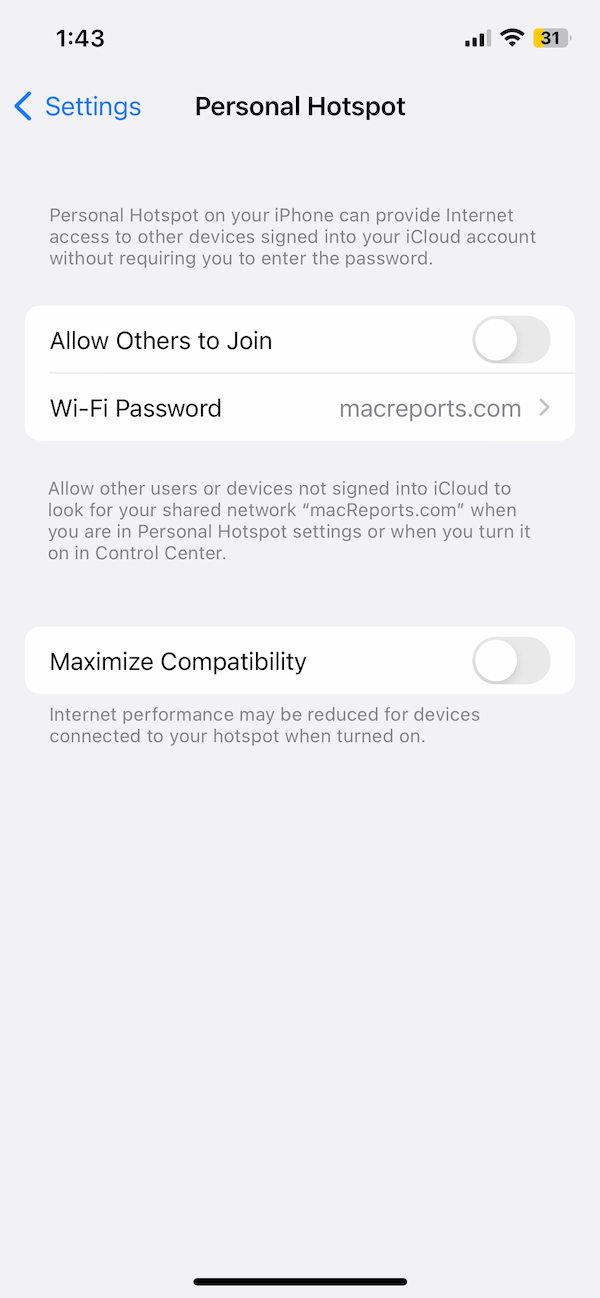 Then the other device, which can be another iPhone, iPad, Mac or a PC, selects the iPhone under available wireless connections, just like how you would connect to a Wi-Fi connection. For example, if this is a Mac, click the Wi-Fi icon and select your iPhone. Your iPhone's name (Settings > General > About) will be shown. In other words, the hotspot network name will be the same as your iPhone's name. Click that to connect. Related to this, ensure that you are trying to connect to the correct Personal Hotspot.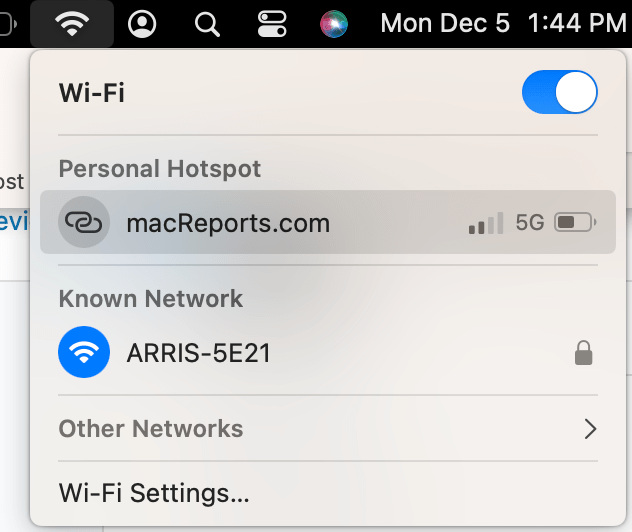 If asked, enter the hotspot password. This password can be found by going to Settings > Personal Hotspot > Wi-Fi Password on the iPhone.
If the iPhone hotspot name does not appear on the other device
Since there are multiple devices involved, the problem may be caused by any of them. Try to narrow down the problem. If you are unable to see the iPhone hotspot on one device, if possible, get another device and try to connect to the Personal Hotspot. For example, if your iPad does not show the hotspot, get a Mac. Do you see the hotspot on the Mac? This simple test will help you isolate the problem.
If you are unable to see the hotspot on all other devices, this may mean that the problem is with the iPhone. Somehow the iPhone is not sharing the hotspot. If the hotspot appears on one but not on the other, this means that the problem is with the other device that tries to connect to the Personal Hotspot. Keep these in mind and follow the tips below accordingly:
Ensure that Personal Hotspot is properly set up: Ensure that Personal Hotspot is enabled on the iPhone. You can do this by going to Settings > Personal Hotspot. Then turn on Allow Others to Join. If you do not see these options, contact your carrier. As I stated above, your carrier may not offer this feature.
Ensure that the devices are not too far apart. Ensure that the iPhone is within range; if you are out of range, the hotspot may not appear. The hotspot range is around 30-60 feet. Move closer to the iPhone to see if this makes any difference.
Turn on Airplane Mode on the iPhone and turn it off again.
On the other device, turn Wi-Fi off and on.
Restart your iPhone and the other device.
Make sure that all devices are using the latest operating software. For example, ensure that your iPhone is updated to the latest iOS version. Further, ensure that the other device is also using the latest version of iPadOS, macOS, etc.
If you are using iPhone 12 or later, turn on Maximize Compatibility by going to Settings > Personal Hotspot.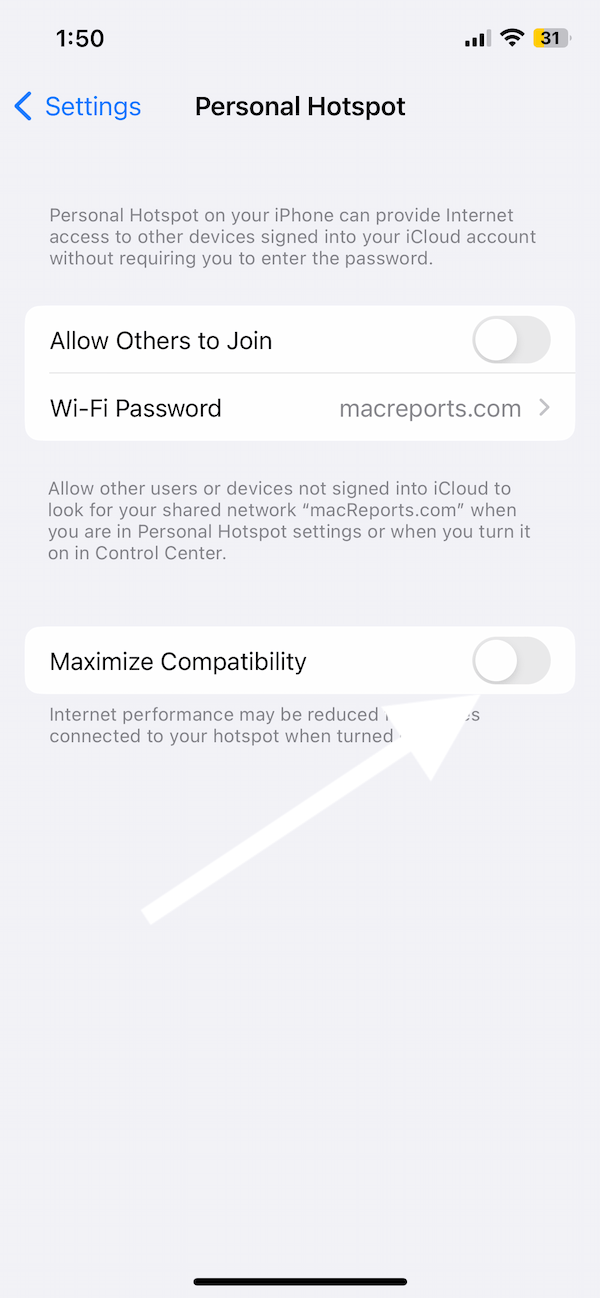 After doing the simple test I explained above, if you determine that the iPhone is the problem, you may consider resetting your network settings. You can do that by going to Settings > General > Transfer or Reset iPhone > Reset, then tap Reset Network Settings. Note that all of your network-related settings will be restored to their original state. For example, your saved Wi-Fi passwords will be deleted. We previously wrote about what would happen when you reset network settings. You may want to read this article.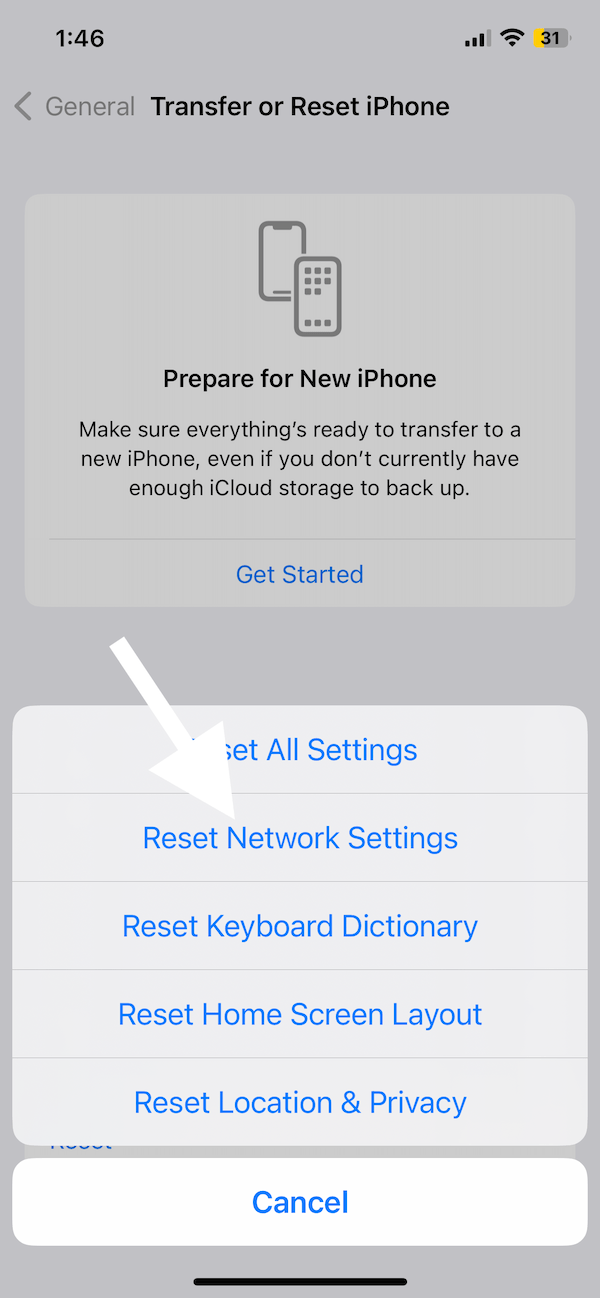 Do you use firewall, security or anti-virus type software? They may be the problem. They may be blocking the incoming connections. Try to change their settings or disable them to see if that makes any difference.
Related articles