Camera not Working after iOS 14 Update
Some users are reporting that their cameras have stopped working after updating to iOS 14. This problem seems to especially afflict iPhone 7 and iPhone 7s users. The problem is described as the camera not loading, or the camera only rarely functioning. Also, users report their flashlight is not working.
See also: How to Download and Install the iOS 14 Update & Troubleshoot Common Problems
See also: A Guide to the 5 Best iOS 14 Features
iPhone 7 and 7s users have had issues with updates in the past. With iOS 13, users were reporting that their microphones had stopped working. The current issues with camera not working for some iPhone 7 users had been previously reported in the beta versions of iOS 14.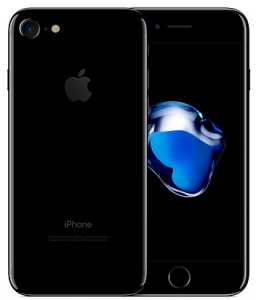 Here are a few things to try in order to get your camera working again
Possible Fixes
Restart
The first thing to try is simply restarting your iPhone.
Press and hold both the volume down button and the Sleep/Wake button.
When the Apple logo appears, release both buttons.
NFC
While this may not work for all users, you may wish to give it a try before restoring your phone to iOS 13 – especially if you don't have an archived backup in iTunes to use to restore all your data and settings.
Open Settings.
Scroll down until you find Control Center and select it.
Scroll until you see NFC Tag Reader.
Tap the Remove button (red circle with a minus sign) to the left of NFC Tag Reader and then tap Remove.
Flashlight
Again, this may not work for all users, but you may want to give it a try before doing a factory reset.
Turn on Flashlight from the Control Center (swipe down from upper-right corner of your iPhone.) It may not come on, even though the flashlight indicator on your screen will say it is.
Exit the Control Center and open the Camera app and wait several seconds. Your camera should work now.
Restore to Factory Settings
If restarting doesn't work for you, you may want to try restoring your iPhone to factory settings. This will completely wipe the data and settings on your phone. Your iPhone will still be running iOS 14 if you choose this option.
See also: How To Reset Your Macbook To Factory Settings
First, backup your iPhone. There are two options.
iCloud: Go to Settings > iCloud > Backup. Make sure that iCloud Backup is enabled. You will be able to see when your last backup was. If you have never backed up your phone before or if it has been awhile, select Backup Now. Note: If, by chance, the last time you backed up your iPhone using iCloud was while you were still running iOS 13.7, you may want to preserve that backup in iCloud, rather than writing over it with an iOS 14 backup you won't be able to use if you eventually choose to downgrade to iOS 13.7.
See also: iCloud Backup Failed, Fix
iTunes (Windows or macOS Mojave or earlier) or Finder (macOS Catalina or later): Plug your phone into your PC or Mac using the charging cable. Click on the iPhone icon in the top-left corner of iTunes, under the Play button. Then follow the onscreen instructions.
See also: iTunes Backup Password: What Is It? How Can You Change It?
See also: iTunes Not Recognizing Your iPhone or iPad? Fix
Now to Factory-reset your phone.
Go to Settings > General > Reset > Erase All Content and Settings.
If you have an iCloud backup, there will be an option to update it. Tap Back Up Then Erase.
Type in your passcode if prompted. Tap Erase iPhone in the warning box.
Enter your Apple ID to confirm
Downgrade to iOS 13.7
Maybe iOS 14 is not working for your iPhone. There is the option to downgrade to iOS 13.7. Hopefully, you made an archived backup of your iPhone before upgrading. If so, you won't loose your data and settings. If not, you can still downgrade, you will just have to set up your phone from scratch.
Disable Find My iPhone. Go to Settings, then tap your name at the top of your display. Tap on Find My, then tap on Find My iPhone. Finally, tap the toggle to the right of Find My iPhone to disable it. Enter your Apple ID and password.
Download the iOS 13.7 Restore Image for your iPhone model. Using your Mac or a PC, you should be able to find the file you're looking for at ipsw.me.
Connect your iPhone to your Mac or PC using the charging cable.
If iTunes doesn't open on its own, look at your phone's Lock Screen. If it says Unlock iPhone to use Accessories, then unlock your iPhone.
You may need to choose Trust this Computer on your iPhone. You may also need to update iTunes on your PC or Mac.
Under devices in the sidebar of iTunes, you will see your iPhone. Click on this and the Summary screen will open.
On Mac while holding the Option key, click Restore iPhone. If you are using a PC, hold Shift and click Restore iPhone.
Find your Restore Image in the file browser window. It will be the .ipsw file you downloaded today. It is probably in your Downloads file. Select the file and click Open.
When the pop-up menu appears, click Restore. Keep your iPhone connected to your computer until the process is finished and you see the iOS 13 Welcome Screen on your phone. Your phone now is running iOS 13.7.
If you don't have an iCloud backup or an archived backup from iTunes from before you upgraded to iOS 14, select Set Up as New iPhone. If your last iCloud backup was with iOS 13.7, you can select to Restore from iCloud. If you have an archived backup from when your iPhone was running iOS 13.7, you can now restore your phone with that backup to retrieve all your photos, settings and data using iTunes.
To restore from iTunes, keep your iPhone connected to your computer and select Restore from iTunes Backup.
Select your iPhone in iTunes and click Restore Backup.
Choose your archived backup, then choose Restore. Wait for the restore to finish and then you may unplug your iPhone. Your phone will be restored to your pre-iOS 14 phone with all of your settings and data restored.