Fonts not Showing Correctly on Mac? Here is the Fix
Sometimes you may notice that your Mac is not reading fonts correctly. Your Mac may exhibit various problems, for example:
Instead of the font characters, you may see a question mark (?), indicating the font is not recognized, as you can see in the screenshot below.
You may see that the space between letters is either too small or large.
You may see letters overlapping each other.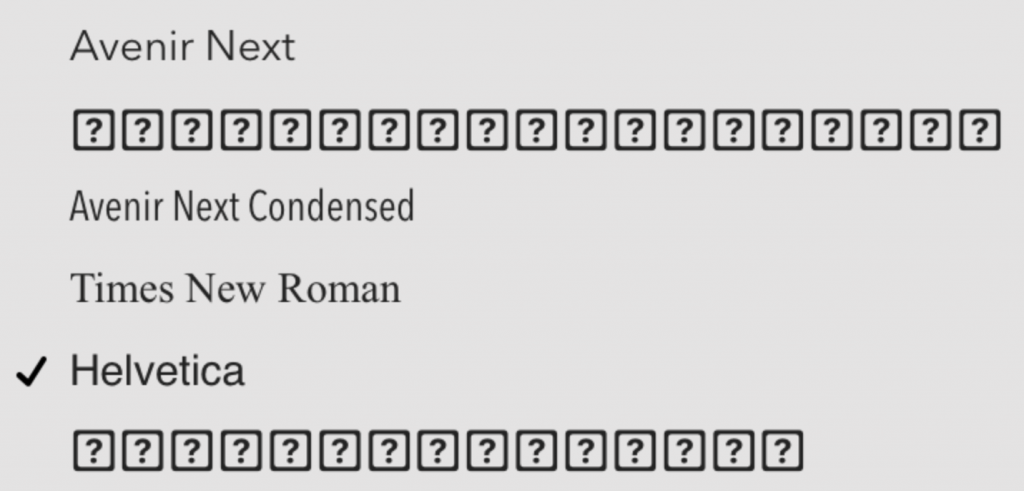 This issue may occur anywhere you want to use the font. It may occur in Word, Pages, Keynote, or Numbers, for example. This may even happen in apps like Mail or Safari. This problem can make your email or web content unreadable. In this article, I explain how you can fix this font problem on your Mac.
Fonts are not files or images but are system plug-ins. As any plug-ins may have issues, fonts may be damaged or conflict with another app or font. Many factors can cause fonts to stop working.
Before trying the steps below, you may want to restart your Mac first, if you haven't already. Then ensure that your Mac is up to date. You can check to see if there is a new update available for your Mac by going to System Preferences > Software Update.
Back up your fonts first
Let us do this first before going further. It is always possible something may go wrong and so it is always a good idea to have a backup. Here is how you can back up your fonts:
Open Font Book, the app can be found in your Applications folder.
Click All Fonts, then press Command (⌘) – A to select all.
From the menu bar, select File, then Export Fonts.
Save somewhere on your Mac. The desktop is a good place for temporary saves.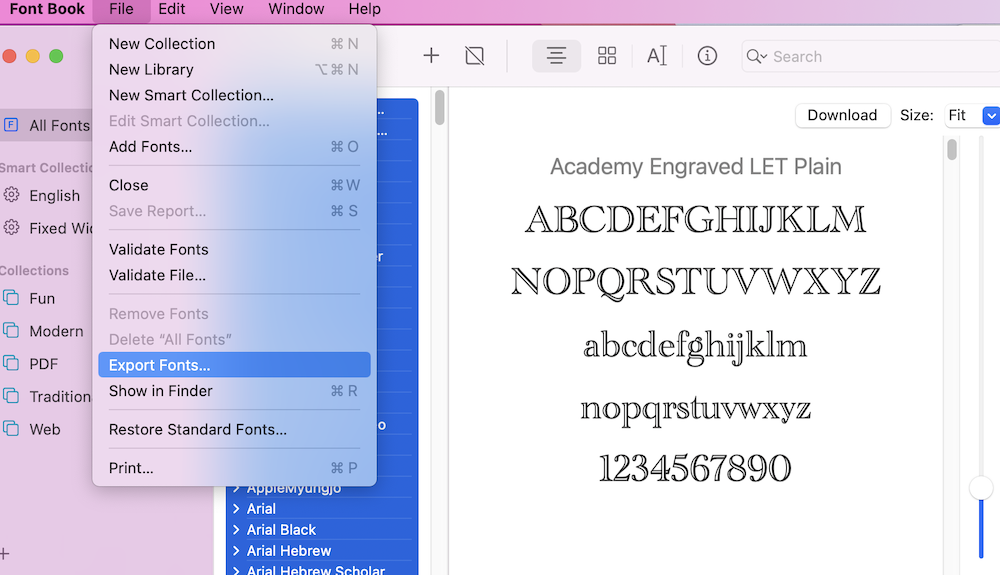 Resolve fonts
You may have a problem with your fonts because you have duplicates. Here is how you can address this. In Font Book, click Edit and Look for Enabled Duplicates. This will find the duplicates if there are any. If there are any, you will have two options: Resolve Automatically or Resolve Manually. The Resolve Automatically option will delete or disable the duplicates. Select this one. After this, check to see if the problem is still happening.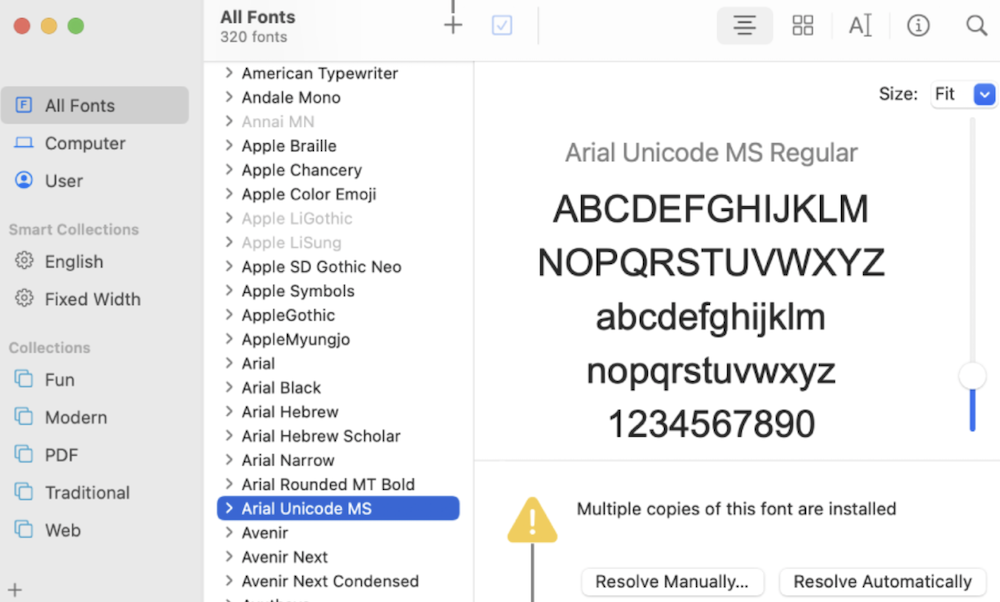 Clear the font cache
Cache files may be causing this problem. Here is how you can clear the cache:
Open Terminal on your Mac (Applications > Utilities).
Enter the following command and hit enter. If asked, enter your Mac admin password:
sudo atsutil databases -remove
If the command is executed successfully, you will see a message saying "Removing……..com.apple.FontRegistry…" Then enter the following command and hit enter:
atsutil server -shutdown
This will shut down the font service, and the next command will restart it.
atsutil server -ping

Now restart your Mac and test to see if your problem is fixed.
Safe Mode
If the issue persists, restart your Mac in Safe Mode. Safe Mode may check various system settings and clear caches. This can also fix the font problem. Follow our article on how to start your Mac in Safe Mode. Then, open a program in Safe Mode and test to see if the font characters appear correctly. After that test, exit Safe Mode (just restart your Mac as you normally would) and test again.
Related articles