How to AirDrop JPG Instead of HEIC Images
You can use AirDrop to share photos with other Apple devices that are nearby. AirDrop is a wireless file transfer feature built-in to iOS, iPadOS, and macOS. This article explains how you can set your Apple devices to take photos in JPEG/JPG instead of HEIC so that your AirDrop image files will be the JPG format.
See also: AirDrop Not Working?
You may have noticed that If you airdrop a photo from your iPhone or iPad to your Mac computer, the photo arrives as a HEIC, not as a JPG (JPEG) file. And this may not be very ideal because some operating systems, apps, or websites don't yet support the HEIC file extension. HEIC doesn't yet have widespread adoption. For example, you may not be able to upload these types of images to your website, blog, or forum. You may have to convert HEIC to JPG before using it.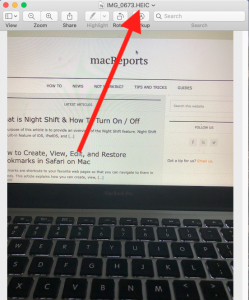 A HEIC (High-Efficiency Image Container) photo takes up much smaller file sizes compared to JPG or PNG. For example, A HEIC image promises to be about half the space of an equivalent quality JPEG file.
AirDrop JPG images instead of HEIC
When you take photos with your iPhone or iPad, the photos are saved in HEIC format. As stated above, the main advantage of the HEIC format is that the file size is a lot smaller than the JPG or PNG format. And the main disadvantage of this new format is that it isn't as compatible as JPGs or PNGs. AirDrop will use the format it was taken.
See also: How to Change your AirDrop Name on iPhone, iPad and Mac
You can change how your iPhone or iPad Camera saves photos. In other words, you can tell your device to shoot JPGs instead of HEICs. If you want to do this, follow the steps below:
1. Tap Settings.
2. Tap Camera.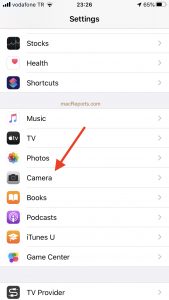 3. Tap Formats.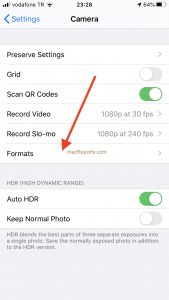 4. This will open a window. There will be only one section called "Camera Capture". It says "to reduce file size, capture photos, and videos in the high-efficiency HEIF/HEVC format. Most Compatible will always use JPEG/H.264, but 4K at 60 fps and 1080p at 240 fps require High Efficiency".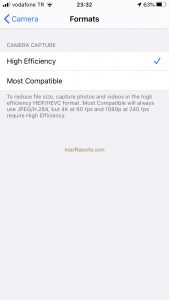 5. Tap Most Compatible. Now this setting will cause your iPhone to take images in the JPEG format instead of the HEIC (HEVC) format. To test it, just take a photo and then AirDrop it to your Mac. Your Mac should get the photo in the JPG file format.
See also: Edit Button Grayed Out in Photos on iPhone or iPad, Fix
Notes:
JPEG files will use more storage space on your devices and iCloud Photos.
You can easily convert HEIC images to JPG on your Mac using Preview. Simply open the HEIC file in Preview on your Mac and then go to File > export.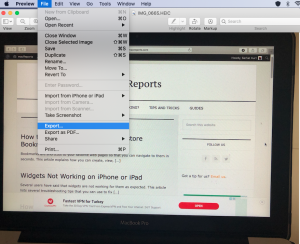 See also: How To Remove Location Data When You Share Photos and Videos