How To Back Up Your Mac That Won't Boot
This article explains how to back up hard drive data on your Mac when OS X won't boot. You may be having start up issues with your Mac. If your Mac won't turn on, recovering your files can be challenging, but it is not impossible.
Your data is valuable, thus backups are important. You should back your files regularly, so you do not lose your files.
You may fix most of startup related issues. Before doing anything, however, you may want to backup your files and documents.
What you can do is to get a system image, which includes copies of your programs, system settings, and files, using OS X's Disk Utility to perform the backup. This method will backup to an external hard drive.
Please note that there's no guarantee your data is recoverable. This method may not work for you.
Here is how to back up your Mac:
We are using OS X El Capitan. Earlier OS X versions have slightly different interface. 
1-Connect your external hard drive to your Mac (yes you need an external hard disk). Make sure this drive has enough spare disk space to store your backup files.
2-Boot your Mac into Recovery Mode. Follow the steps to do this:
Shut down your Mac
Restart your Mac and hold down the Command and R keys immediately after you hear the startup chime.  Keep holding them until you see the Apple logo.
Wait until you see the OS X Utilities windows
Select Disk Utility and click Continue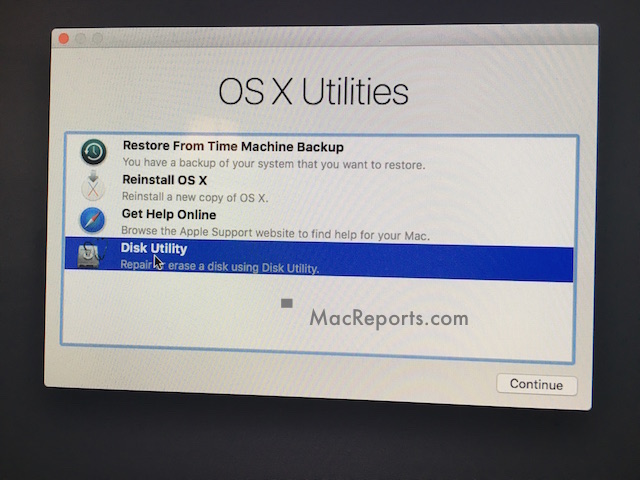 Select the Disk you want to back up, such as Macintosh HD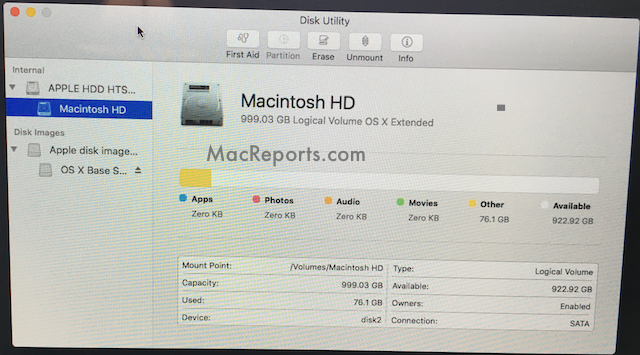 Select File > New Image > Image from "Macintosh HD or Your Drive"
You may change its name, if you want to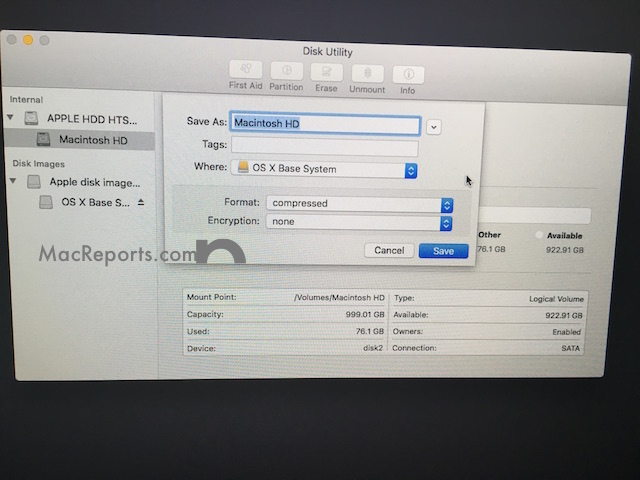 Select your external drive
Choose "compressed"
Select Save
Your backup process will start. It may take some time.
3- You will notified you when the process is done.
If you get a new Mac, and want to restore your back up, you may use Migration Assistant transfer the data back to your Mac.
Making backups of your files is important. Before losing anything, back up now. You may want to use the OS X Time Machine feature to easily create back up files. That is the easiest way to back up your Mac. You may also use iCloud to back up some of your files like musics, photos etc.