How to Download Spotify on Your Mac
Many people prefer Spotify over other music services like Apple Music or Pandora. Others use multiple music streaming services — they each provide a different set of features and experiences. The Spotify app is available in the App Store on iPhone and iPad but not on Mac.
Can I download Spotify on my Mac?
If you looked for the Spotify app in the Mac App Store, you might have thought you couldn't download it on your Mac, but you can. In this article, we will tell you how you can get Spotify on your Mac.
Get Spotify on your MacBook or Mac desktop
Open spotify.com in Safari.
Spotify's website should open to a page that says, "Download Spotify," with a Download button underneath. Click the Download button. Click Allow to allow downloads from spotify.com.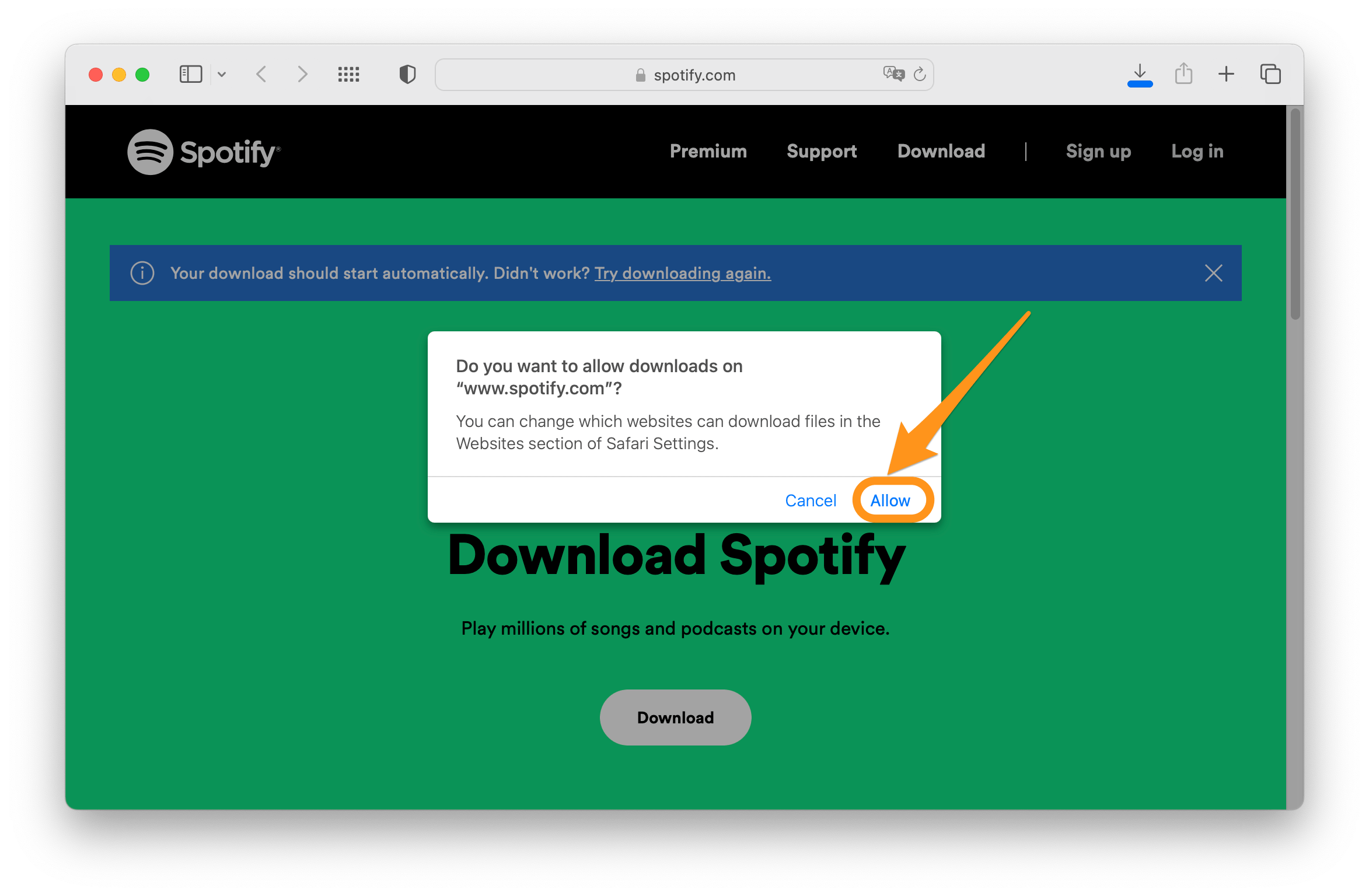 To install Spotify on your Mac, you will need to find the downloaded file. You can either:

Click on the Downloads button at the top of the Safari window. Then, double-click on the Install Spotify package.
Open a Finder window and click on Downloads in the left sidebar. Then, double-click on Install Spotify.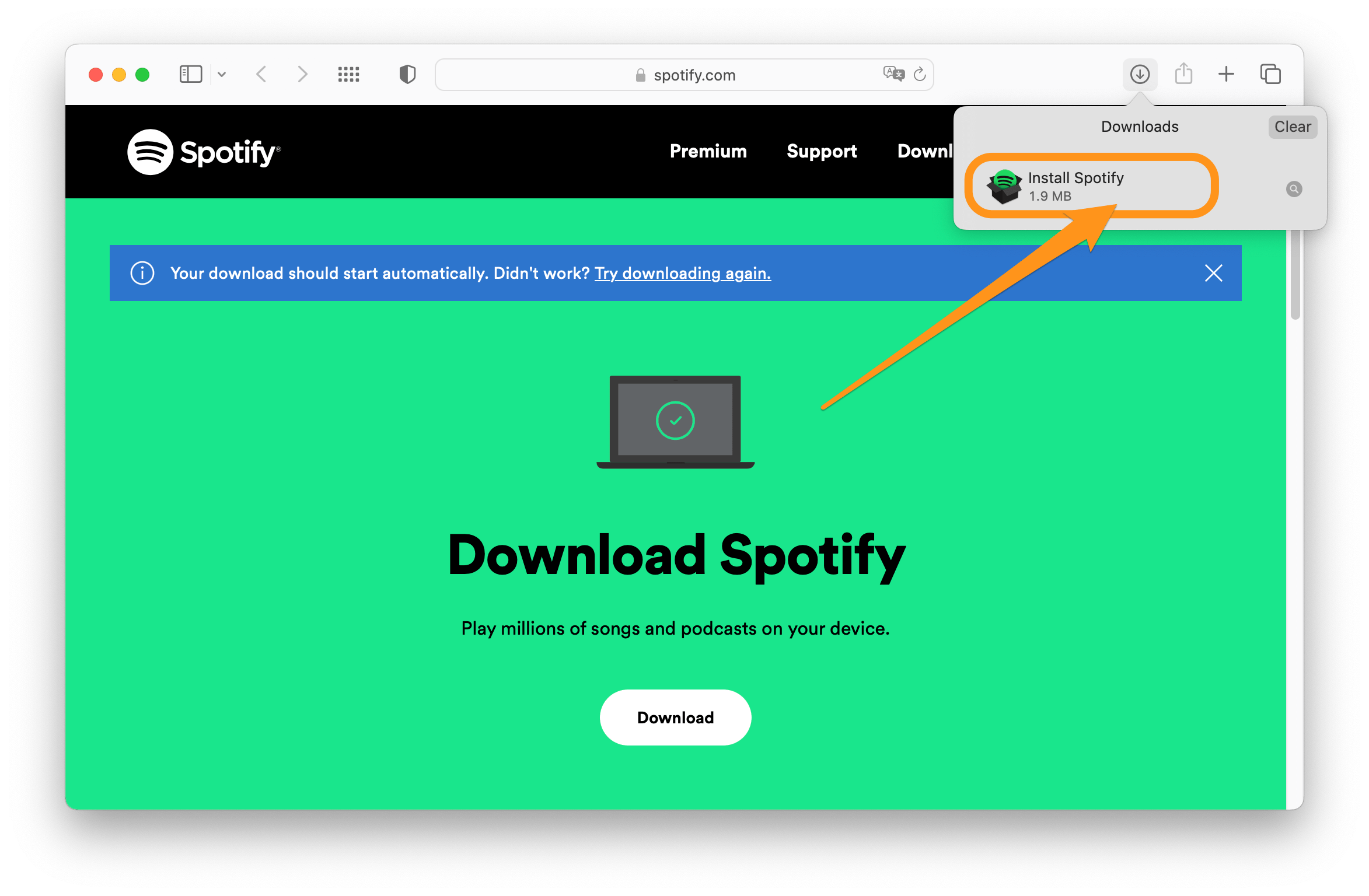 You may need to give permission to open Install Spotify. Click on Open.
You will see a popup window that says, "Downloading Spotify."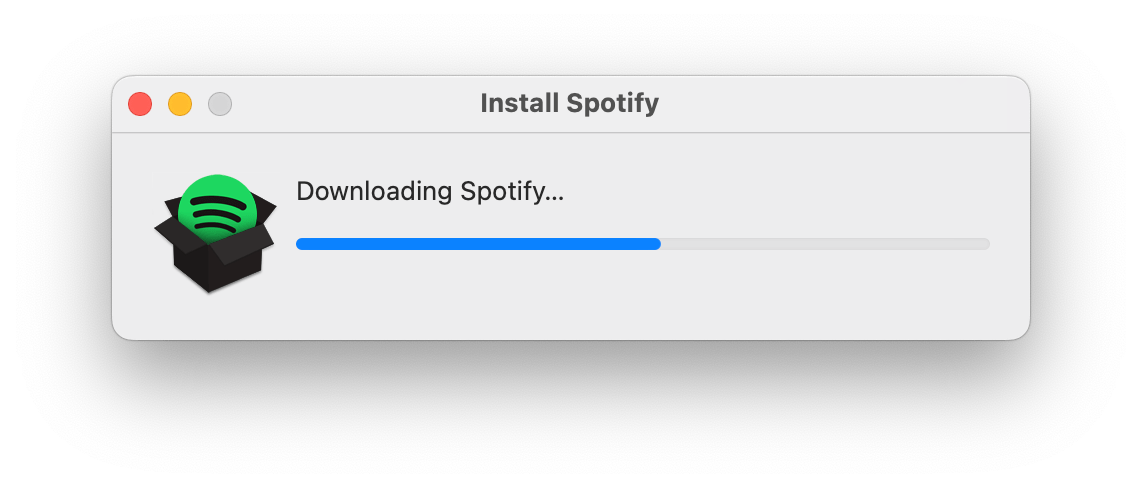 The Spotify app should open after the installation is finished. Now you can log in and start using Spotify on your Mac.
Where is the Spotify app on Mac?
After you download the Spotify app on your Mac, you will likely want to open it easily whenever you want. The Spotify app lives in the Applications folder on your Mac. To find it, open a Finder window and click on Applications in the left sidebar. Then, scroll down to find Spotify.
How to easily access Spotify on Mac
You can set Spotify to stay in the Dock or open at login.
With the Spotify app open, go to the Dock at the bottom of your Mac screen.
Right-click (Control-click) on the Spotify app icon.
Select Options. You can then select either or both of the following:

Keep in Dock
Open at Login
If you select Keep in Dock, you will always be able to find Spotify in your Dock. If you select Open at Login, Spotify will be ready for you whenever you sit down to use your Mac.
You can also create an alias (shortcut) for Spotify to put on your Desktop.
Open the Applications folder in a Finder window and find the Spotify app.
Right-click (Control-click) on Spotify and select Make Alias.
Drag the alias to your Desktop.
Related articles