View Only, Your Account doesn't Allow Editing on a Mac, Fix
Some users have said that they see a "View Only" error message when they want to use the Office apps such as Word, PowerPoint, or Excel on their Mac. The full error message says "View Only. Your account [email] doesn't allow editing on a Mac. To learn more, contact your admin about your Office plan". This error message will appear as a banner across the top of the application window. You will be able to see the documents but you will not be able to edit or change them. See the error message below: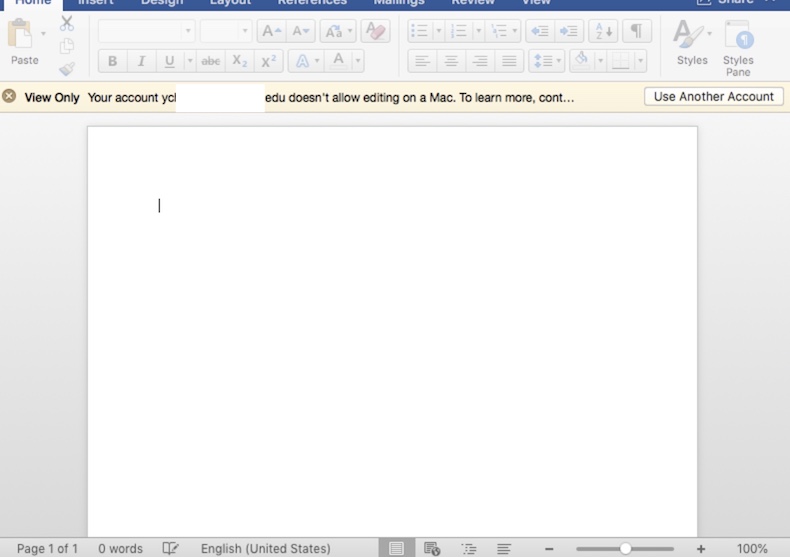 If you are experiencing this issue, this issue can be very frustrating as you will not be able to edit or create documents, spreadsheets, or presentations even if you have an active subscription to Microsoft Office.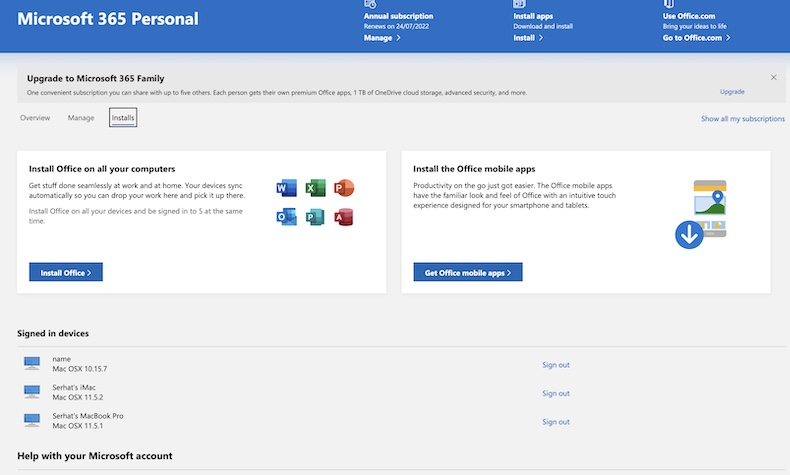 This article provides instructions on how you can fix this Microsoft Office problem. Please follow the steps below:
Follow these steps if you are unable to open Office documents.
Are you using the correct account?
The first step you should take is to ensure that you are signed into Microsoft with the proper username and password associated with your purchase of Office. For example, it is possible that you are using an old account that is not active anymore. Here is how:
Open Microsoft Office.
Click the "Use Another Account" button that is located on the far right side of that error banner.
And enter your Microsoft username and password.
Please note that, if you are a student or a teacher, you may be eligible to obtain a free subscription to Microsoft Office 365. If you obtained your Office software this way, then ensure that you are using your school email when you sign in. Furthermore, if this is the case go to the Office 365 subscriptions page and use your school account to sign in, and find the Licenses section then ensure that you have the latest desktop version of the Office license.
You may also want to visit the Microsoft Account page and sign in then ensure that your subscription is active.
Clear credential caches
Here is how you can do this:
Sign out of Office (File > Account > Sign out.).
Quit Office.
In the Finder, click Go in the menu bar and select Go to Folder
Enter this ~/library/Group Containers/ pathname: and click Go.
Locate the following items:

ubf8t346g9.ms
ubf8t346g9.office
ubf8t346g9.officeosfwebhost

Delete them by dragging them to the Trash (note this will delete your Outlook data too you may want to backup).
Then open any Office app to see if you see this message again.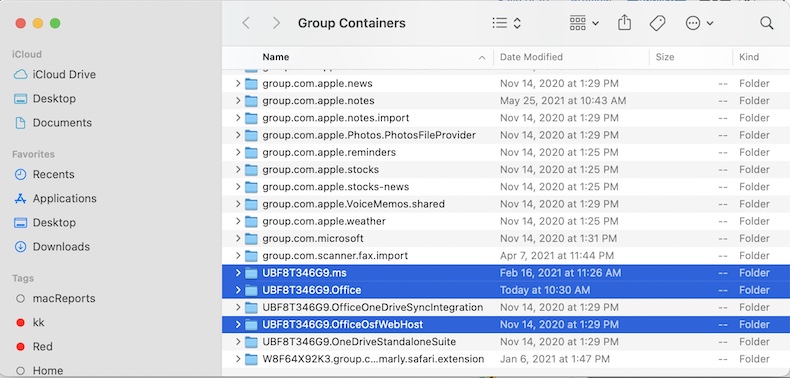 See also: