How To Disable Wi-Fi Auto-Join in macOS
By default, your Mac will automatically join known Wi-Fi networks whenever they are available. Your Mac will try to auto-join the Wi-Fi network you have most recently connected to. However this feature may become very annoying for you, especially if your Mac is trying to connect public Wi-Fis or hotspots etc. (instant hotspots not working?)
You may not want to auto-join Wi-Fi networks with poor connectivity like the ones in coffee shops, Internet cafes, hotels, shopping centers, libraries, bus terminals, airports etc. For instance, you go to your local Starbucks or library, you open your Mac and you keep getting hotspot notification pop ups that you do not want to connect to. You close it and a few minutes later it pops up again.
See also: iPhone Will Not Connect To A Known Wi-Fi Network, Fix
As stated above, auto-join is enabled by default. Furthermore, once you disable auto-join for a network, your change will sync over iCloud, assuming your iOS and macOS devices are logged into the same iCloud account.
See also: WiFi: No Hardware Installed Error
So, if you don't want to connect automatically, turn off Auto-Join on your Mac. Here is how:
1-On your Mac, open System Preferences. There are two ways to do this:
Click the System Preferences icon in the Dock or
Click Apple Menu and then System Preferences
2-Click Network (you can also access directly this option by clicking the Wi-Fi icon in the menu bar and then choose Open Network Preferences)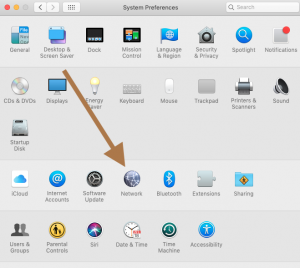 3-Click Advanced, this option lets you set network options such as proxy, DNS etc.
4-Click the Wi-Fi tab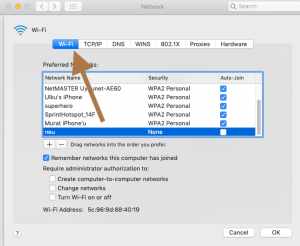 5-Find the network name that you want to disable auto-join for. And then remove the check icon by clicking it.
6-Click OK.
Now the annoying Wi-Fi login pop ups will disappear.
See also: iPhone Keeps Saying Incorrect Wi-Fi Password (But It's Correct)