iPhone Keeps Saying Incorrect Wi-Fi Password (But It's Correct); Fix
I started having this problem last night. Basically, I was having trouble to reconnect to my Wi-Fi network. Suddenly, last night, my iPhone decided that my Wi-Fi password was incorrect, even though I was using the same password for years without any problem. Here is what exactly happened in this order:
My iPhone disconnected from a Wi-Fi connection that my iPhone had been connected to
My iPhone tried to re-connect. My iPhone was not able to connect automatically, like it did all the time
But iPhone did not accept the network password to let me join, even I entered the correct password manually also.
See also: Cannot join hidden network?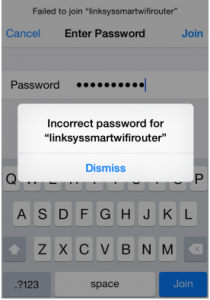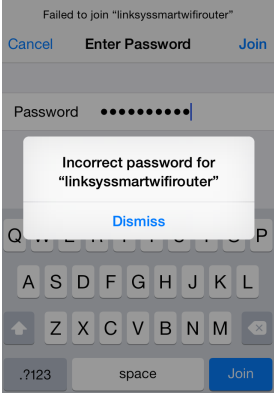 This article explains how I was able to resolve this problem. Are you having the same problem? All iOS devices can have this problem. Randomly, your iPhone (or iPad) says the password is incorrect? If you are having the same issue, please follow the steps below to resolve it:
Incorrect Wi-Fi Password
Steps to resolve this problem, please after each step check if you fixed the problem:
First of all, lets make sure that you are entering the password correctly (note that Wi-Fi passwords are case sensitive)
Do you have other devices and are they connecting the same Wi-Fi without any problems?
Make sure that Auto-Join is turned on. Go to Settings > Wi-Fi and find your Wi-Fi and tap the info (i) icon next to it and turn on Auto-Join.
Weak Wi-Fi signals may cause this. Move closer to your router, does this fix your problem? if it does, then your problem is poor Wi-Fi signals.
Turn off Airplane Mode, wait a few seconds and then turn back off by going to Settings > Airplane Mode.
In iOS, tap Settings > Wi-Fi, then find your connection and tap the info (i) icon next to it and tap Forget This Network, tap Confirm and then try to reconnect.
Restart everything:

Your iOS device (iPhone or iPad). You can shut down your device by going to Settings > general and scroll down and the tap Shut Down. Then start your device.
Restart your router and Modem. Unplug your router (and modem) from its power source. Wait about one minute. And then reconnect by plugging them back into the power source. Some modems have backup batteries. If your modem has batteries, remove these as well. Wi-Fi interference from other connections many cause this problem. Restarting your router will likely fix this.

Update everything:

Update your iOS device. You can do so wirelessly by going to Settings > General > Software Update
Make sure that your router has the latest software. Check your router's manual to see how you can update.

If you are still having problems, reset your network settings. Please note that doing so will remove your settings (e.g., your Wi-Fi passwords etc). Simply go to  Settings > General > Reset > Reset Network Settings. Do not worry, you will not lose any data.
Check to see if your router has MAC filtering enabled, turn off Mac filtering (Media Access Control) if it is on. Mac filtering limits the devices. Please note that this is mostly disabled by default. See your router's manual for more information regarding this. Apple recommends this disabled.
See also: Cannot connect to a known network?
If you are having problems, contact Apple support. You may chat or make a Genius Bar appointment.