How To Fix Slow Startup Times In macOS
Are you having slow startup issues with your Mac? Slow startup times can be caused by many different problems and they can be very frustrating for many users. Waiting for your computer is a waste of time. Startup time is important because one of the most common troubleshooting tips that we often share here on macReports is to restart your device. If macOS takes forever to boot, you dread rebooting your Mac.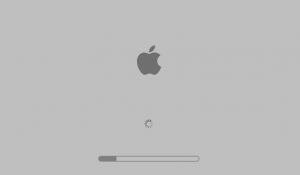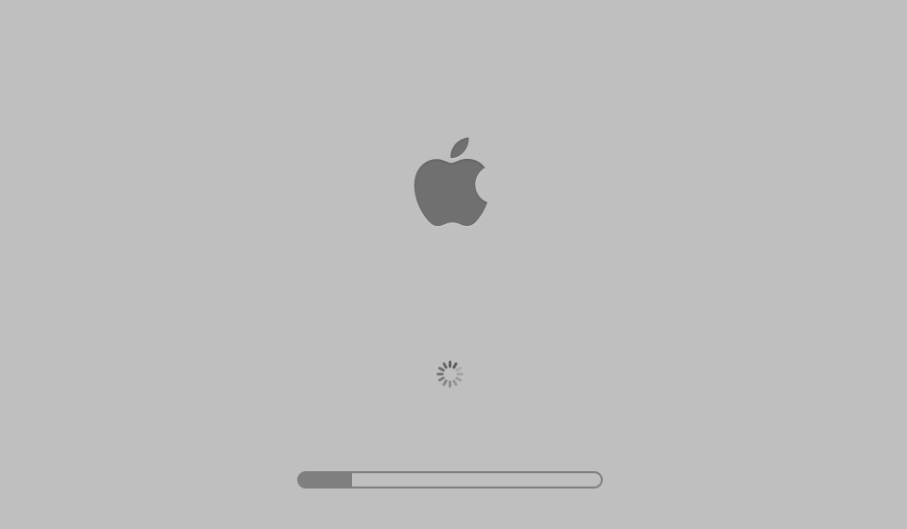 The purpose of this article is to show you how you can try a few tips and tricks to improve your Mac's boot times significantly.
See also: Mac Keeps Freezing?
Typically, you Mac should take about 30 seconds to fully startup. If your Mac is taking much more time than this, then this article is for you.
Mac slow start up
1. Update your Mac. If you are having this issue, updating your Mac may help you. Here is how you can update your Mac:
To check for updates, on your Mac (macOS Mojave or later), click the Apple menu > System Preferences and Software Update. If there are updates available, click the Update Now button.
If your Mac is running an earlier macOS version than Mojave, on your Mac, click App Store and then the Updates tab.
2. Check for low free disk space and free up disk space.
You Mac need sufficient space to run optimally. If your Mac does not have enough space, the slow boot time may occur.
On your Mac, click the Apple Menu > About This mac and then click the Storage tab. Review your storage use.
Click the Manage button. This will open the Storage Management window. You can see several recommendations for optimizing and freeing your storage.
Read this article about how you can free up space on your Mac. You may also want to uninstall your unused apps.
3. Cluttered desktop. If your desktop is full of stuff, then organize your desktop.
4. On your Mac, follow the steps below:
Click the Apple menu
Click System Preferences
Click Startup Disk
Click the lock icon so that you can make changes (you may have to enter your password)
Select your startup disk (probably it is Macintosh HD)
Click the lock icon again
Then click the Restart button to restart your Mac.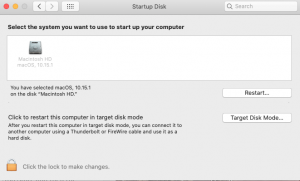 5. Disable unnecessary startup and login items
The more startup items you have, the longer it will take to start up macOS. Some of them should not start with macOS. Because it is a waste of resources that extends start up time. Here is how you can manage this:
On your Mac, click the Apple menu > System Preferences
Click Users & Groups
Click the Login Items tab and remove the unnecessary apps that you do not need at launch.
6. Reset PRAM (or NVRAM). Here is how:
Turn off your Mac
Turn on your Mac and immediately enter the Option, Command, P, and R keys
Keep holding the keys for about 20 seconds
And then release the keys and your computer will restart.
7. Restart your Mac in safe mode and then restart normally. Doing so may help you fix your slow startup problem because safe mode performs a check of your startup disk. Here is how:
Turn off your Mac
Turn on your Mac and immediately press and enter the Shift key
Keep holding the Shift key until you see the login screen
Login (you may have to log in a few times)
Now your computer is in safe mode.
Then exit safe mode by restarting your Mac normally without pressing the Shift key.
8. Your Internet connection may be slow. And if you are using iCloud (you probably are) then your Mac startup time might be increased. If your Mac's Internet connection is poor, you Mac may struggle to start. If you are having this problem, you may try restarting everything (your Mac, modem and router). Please also see:
9. Viruses or Malware? Viruses, spyware and other malware can slow your boot time. It is important that you protect your computer from these harmful programs.
10. Reset the System Management Controller (SMC).
11. Do not reopen windows when turning off your Mac. When you turn off your Mac, your Mac will ask you if you want to 'reopen windows when logging back in' Selecting this box may cause a longer startup time.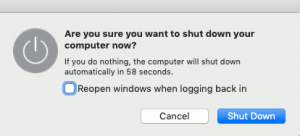 12. You may want to turn off FileVault, if it is enabled. This will help you fasten the boot time. Here is how:
Click the Apple menu
Click System Preferences
Click Security & Privacy
Click the FileVault tab
Click the lock icon to make changes
And click the Turn Off FileVault button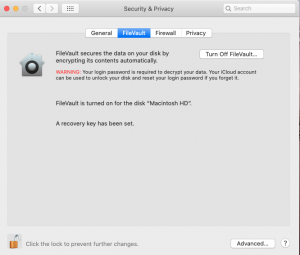 13. Periodically check your Mac's health by going to System Information.