How to Find Receipts for Apple Purchases
In this article, I explain how you can view and download your receipts for Apple products that you have directly bought from Apple. Apple makes its products available for sale online and in-store. The main focus of this article is on retrieving receipts for Apple hardware products such as iPhone, iPad, Apple Watch, Apple TV, or Mac computers that you have bought from Apple's online store.
You may need to find your sales receipt for various reasons. For example, you may be asked to bring it when you take your device to an Apple Store or Apple Authorized Service Provider for hardware repairs. Please note that you do not need a sales receipt for warranty service. Or, you may want it for tax purposes.
You can also see your App Store purchase history.
Here is how. Simply follow the steps below:
1. Open Safari or any other browser and visit the Apple Orders page. The URL of this page is https://secure.store.apple.com/shop/order/list
2. You have two options: (1) you can sign in with your Apple ID or (2) you can look up your individual orders with your order number and email address. If you do not know your order number, your order number can be found in your acknowledgment email.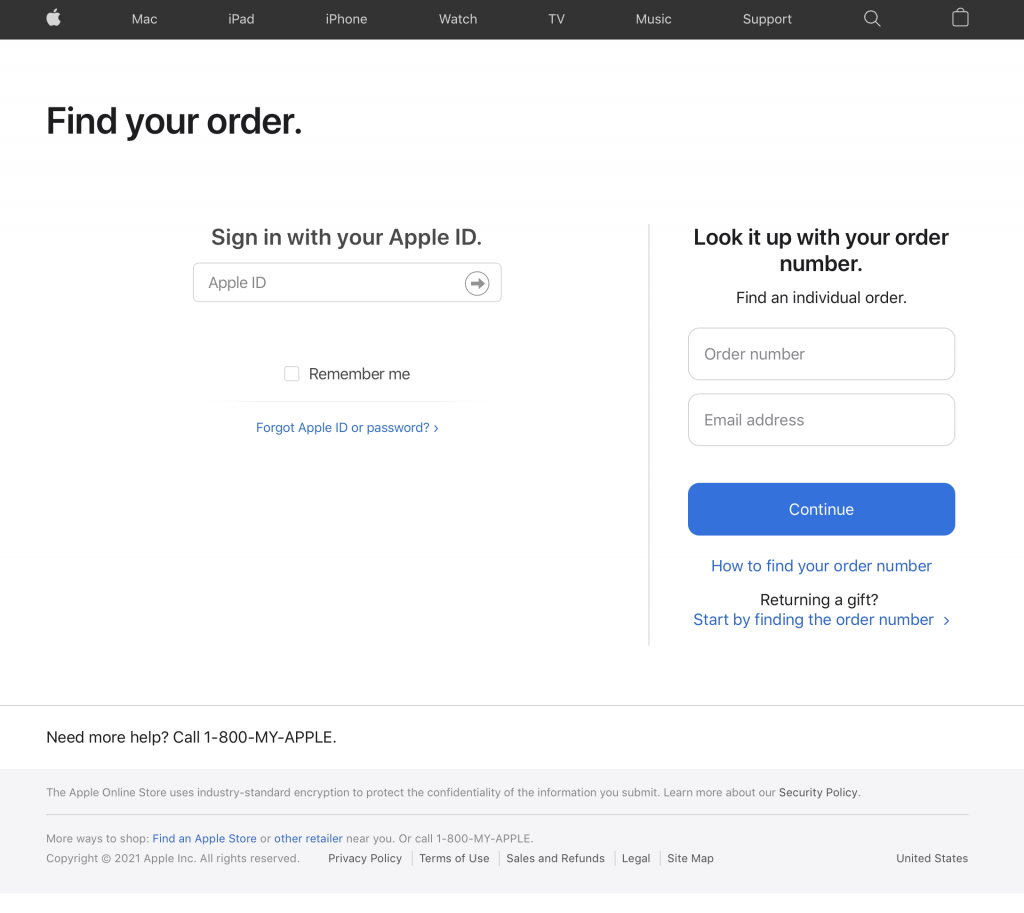 3. If you use your Apple ID, you will see a list of products that you have ordered. Select one.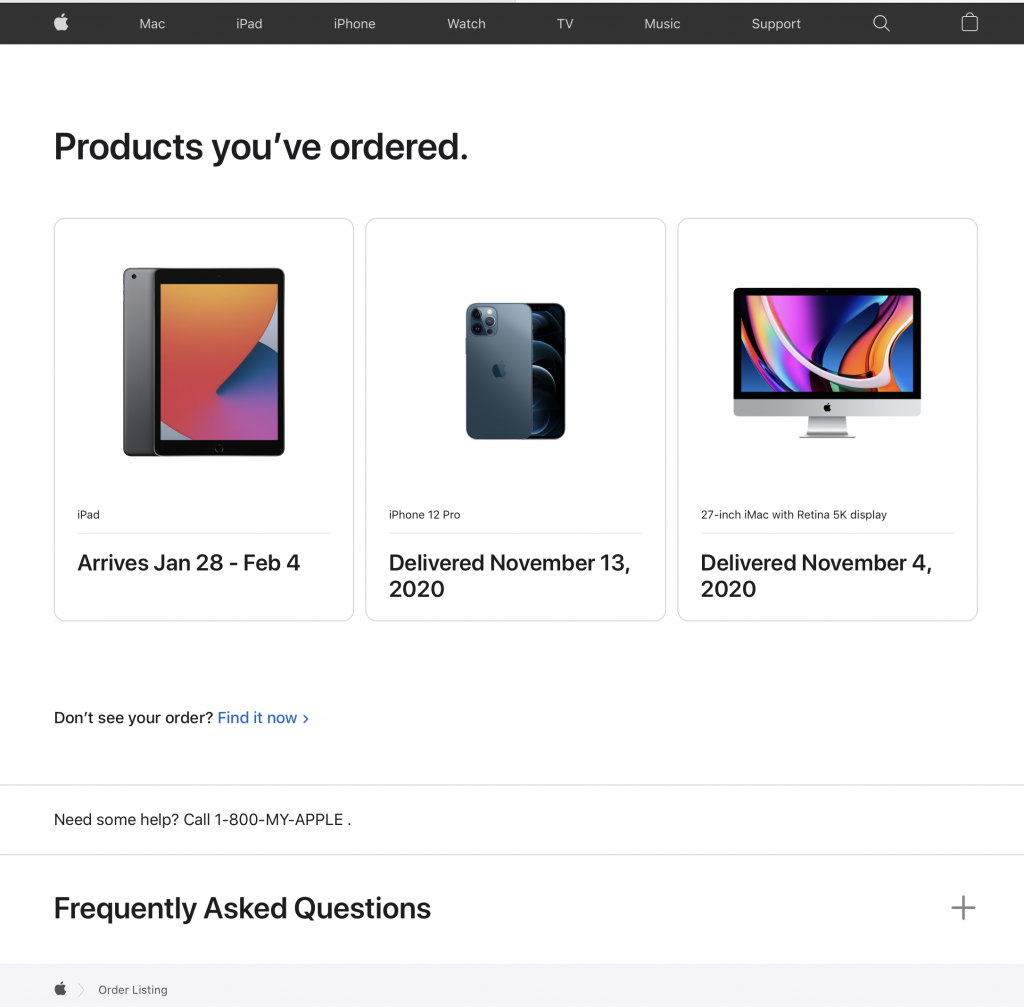 4. Your will see your order details. Click the View Invoice link.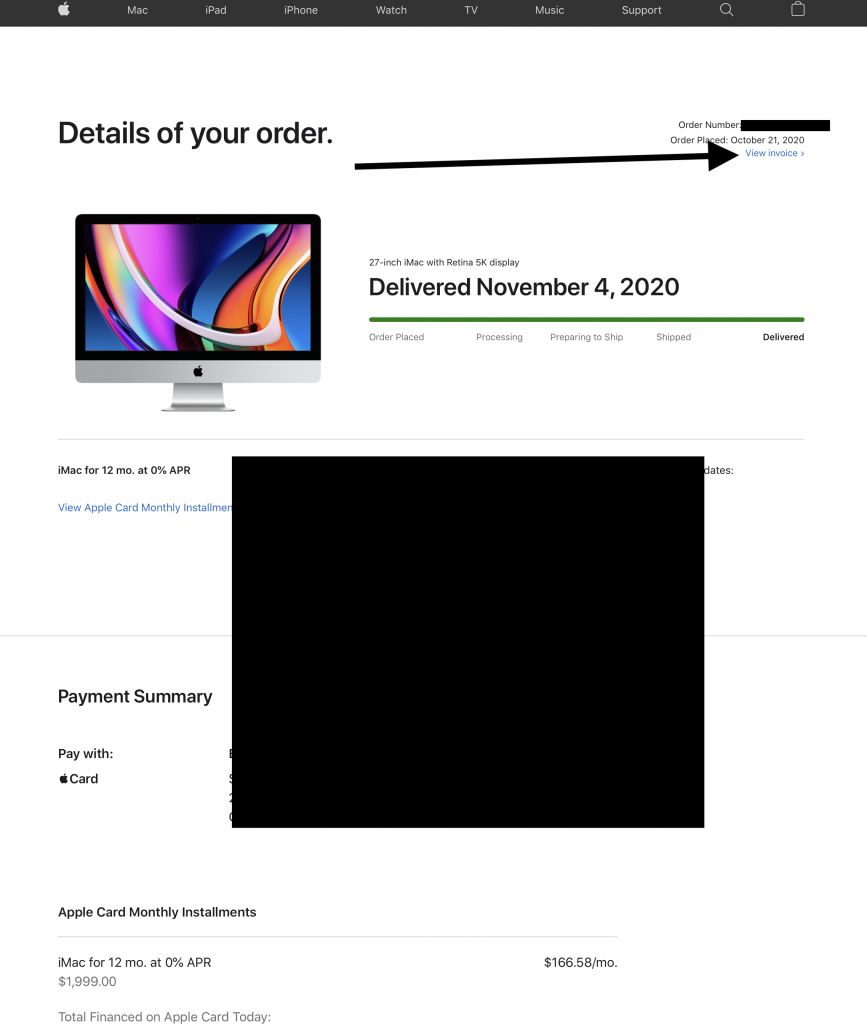 5. This will open a new window. This is your invoice receipt page. This document includes a lot of details regarding your product:
Device description that was purchased
Date of purchase
The product's price
Order number
Payment method
Device's serial number
There will be a print button on this page. You can click it to print it. Your invoice will be displayed in a printer friendly format.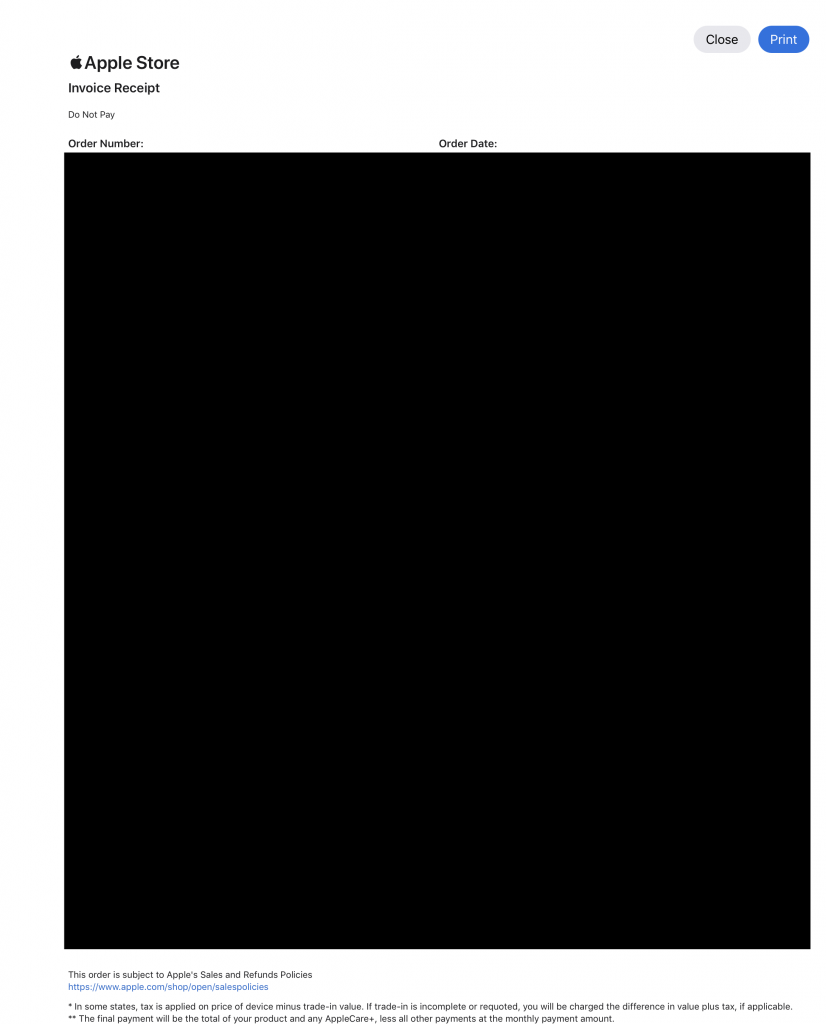 If the method described above does not work for you, you may still be able to get your receipt. Here is what you can do:
1. Do you have access to the same email address you used at the time of purchase? If yes, search your emails to find your receipt. Apple automatically sends email receipts after successful payment. If you have lots of emails, you can use the advanced search function. You can search your email to find the confirmation email of that purchase.
2. You may contact Apple. They may help you locate your receipt.
Please note that, if you are wondering, you can get your sales receipt if you buy your Apple device from a store, such as Bestbuy or Apple Store. You will need to contact the place of purchase. Contact whatever retailer (Bestbuy, Walmart, Target, etc) you purchased it from. They may be able to provide a copy of the original receipt. If you purchased it directly from an Apple Store, contact the specific Apple Store, it should be in their system and they may locate it.