iMessage Effects Not Working (iOS), Fix
This article explains what you can do to fix when iMessage effects do not work on your iPhone, iPad or iPod touch. iMessage effects are pretty powerful. These effects include Memoji sticker effects, bubble effects, full-screen animations, camera effects,  handwritten and responding effects.
1. Please ensure that you are sending an iMessage. iMessages appear in blue text bubbles, unlike the green text message bubbles.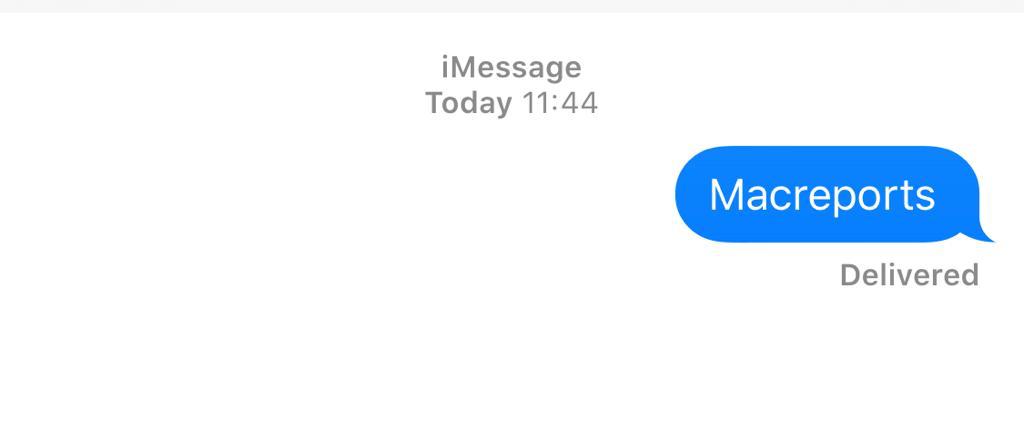 Furthermore, iMessage only works between Apple devices. This means that you can send iMessage effects to another iPhone, iPad or Mac. This further means that you cannot send iMessage to Android users or Android users can send your iMessages.
See also: Message Alerts Not Working? Fix
2. Simply restart your device by pressing the on/off (side or top) button until you see the power off slider. And then slide the slider (you can also power off your iOS device by going to Settings > General > Sut Down, if you are running iOS 12 or later). Then press and hold the on/off button until your phone restarts.
3. Make sure that your iOS device is running iOS 10 or later. You can check this by going to Settings > General > About. If not, you may want to update your iOS software version.
This means that older iOS devices will not have iMessage effects as they may not support iOS 10 or later because of hardware limitations. For example, an iPhone 4S will not support iOS 10.
Furthermore, if you are trying to send a Digital Touch to someone who has a iOS device with iOS 9 or earlier, they will not get an animated message, instead they will receive a static image.
4. Can you not receive iMessage effects on your iPad or iPhone? The first thing you should check is if you have Reduce Motion on. Turning Reduce Motion on will disable various effects. Here is how you can turn this on. Please note that you want this option off if you want iMessage effects to work:
5. Are you still having issues? Try disabling and re-enabling iMessage. Here is how:
When you enable this, it will say "Waiting for Activation" briefly. Just wait a few seconds.
6. Message effects are still not displaying? Some users have said that 3D Touch (if applicable to your iPhone) may make it difficult to use these effects. You may want to disable this. Here is how:
7. On your iOS device, enable Airplane Mode and wait a few seconds and then turn ir back on. You can access this setting by going to Settings > Airplane Mode.
8. Reset All Settings by going to Settings > General > Reset > Reset All Settings. Please note that doing so will not erase your personal data like your photos etc. It will however erase your settings like display, network, etc. They will be restored to factory defaults.
Other related messages: