Bluetooth Speakers not Working with Mac? Here's How to Fix
Several users have said that they are unable to use their Bluetooth speakers with their Mac. If you are having this problem, you may experience one of the following behaviors:
Unable to connect the speakers to the Mac even though they seem to be paired.
The speakers keep disconnecting.
No sound comes out of the speakers even when they are connected.
The speakers show "Not Connected" in the Mac's Bluetooth settings.
The sound is distorted.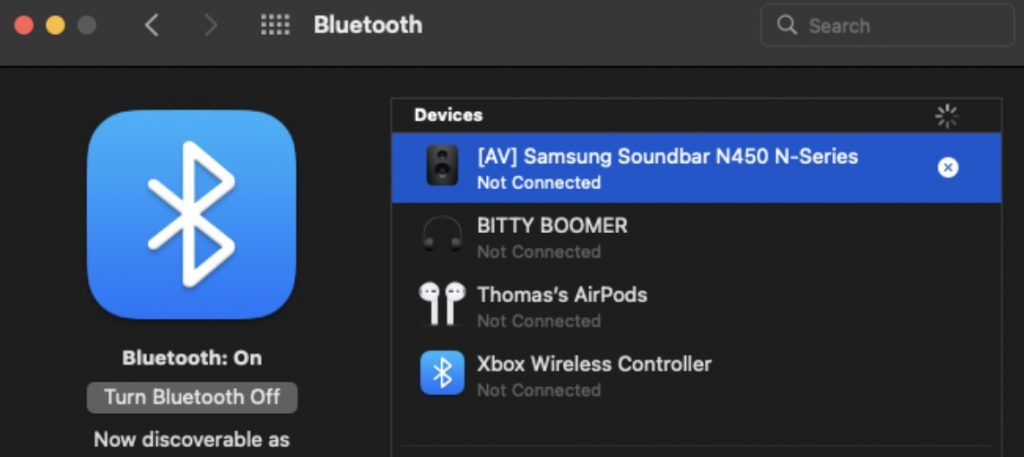 For many of the things people do on their Macs, speakers are essential. If your speakers stop working, you won't be able to listen to your YouTube videos or hear your Zoom meetings. There can be many possible reasons why this problem has occurred. While it may be possible that you have a hardware problem, you should not jump to any conclusions without trying the steps below. These kinds of problems are usually caused by software, and are easy to fix.
Troubleshooting Bluetooth speakers
Before going into the more advanced troubleshooting tips, you may want to check these first:
Make sure that your Mac's volume is not set to mute, or set too low. Go to the Apple menu, choose System Preferences and click Sound > Output, then check that:

Your speakers are selected.
The Output volume is not set low.
The Mute checkbox is not selected.

Restart your Mac and try again.
Restart your Bluetooth speaker.
On your Mac, turn off Bluetooth and then turn on again. You can do that by going to System Preferences > Bluetooth. Or you can click the Bluetooth icon in the menu bar and toggle the switch.
Make sure that your Mac has the latest version of macOS.
Reset the PRAM or NVRAM on your Mac.
Remove your speakers from your Mac's Bluetooth, then add again:

Open System Preferences and click Bluetooth.
Select your Bluetooth speaker.
Press the "x" on the right. Click the Remove button.
After you remove it, connect it again.
Reset Bluetooth
After trying the basic steps above, you may consider resetting the Bluetooth module on your Mac. Resetting the module can fix the problem when speakers keep disconnecting. There are two ways to do this. You can try one of them:
The first one is to use Terminal:
Open Terminal on your Mac (Applications > Utilities).
Enter the following command and hit enter:
sudo pkill bluetoothd
Restart your Mac, then pair your Mac with your speakers again.
The other method is to delete the Bluetooth plist file:
Open Finder.
In the top menu bar, click Go, then Go to Folder. Enter the following, then click Go.
/Library/Preferences/com.apple.Bluetooth.plist
This will find the Bluetooth preference file. Drag that to the Trash. Restart your Mac.
Safe Mode
Restarting your Mac in Safe Mode may fix this problem. Start your Mac in Safe Mode, test your wireless speakers in Safe Mode, then after leaving Safe Mode, test your speakers again.
Go to the Apple  menu > About This Mac. Look in the Overview tab to figure out if you have an Intel or Apple silicon processor in your Mac.
If you have an Intel Mac, turn off your Mac. Then turn on your Mac and immediately press and hold the Shift key until you see the login screen.
If you have a Mac with Apple silicon, turn off your Mac. Then press and hold the power button until the startup options window appears. Select your startup disk and press and hold the Shift key and click the "Continue in Safe Mode" option.
Log in to your Mac. It is normal if you need to login more than once.
Your Mac is now in Safe Mode. Your Mac may be slower in Safe Mode. This is normal too. Does your Bluetooth speaker work?
Leave Safe Mode. You can do that by restarting your Mac.
Check your speaker again.
Factory reset your speaker
If the issue continues, factory reset the speaker. All Bluetooth speakers have a way to reset them. But how you do this may vary, depending on the manufacturer. It usually involves pressing a combination of buttons. Sometimes, there may be a reset pinhole. Sometimes you may need to press and hold the power button for 10 seconds. You should check with the manufacturer of your device, or check the manual, to learn how you can do this. After resetting, you will need to pair your speakers again.
Related articles