Mac Music App Equalizer Not Working? Fix
The Mac Music app lets you customize the sound of your digital music by enhancing the sound at the frequency level. macOS offers more than 20 equalizer presets. This article explains how you can troubleshoot when the Music equalizer is not working properly.
See also: How to repeat songs
Users have said that the equalizer settings are not saved after changing them. Sometimes, it seems that the equalizer disables itself, and forcing users to keep enabling it. For example, users may change an equalizer setting in the Mac Music app, only to have it set back to its previous value the next time a song is over and a new one is played.
See also: Can't Sign In To The Music App On Mac? Fix
You can use the Music app equalizer Window > Equalizer in the Music app on your Mac.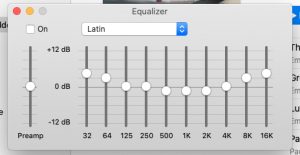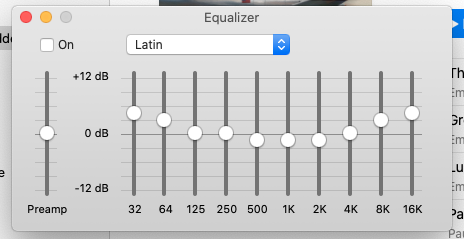 How to fix Mac Music Equalizer Problems
If you are having this issue, if you have to keep turning on the equalizer, here is how you can overcome this problem.
1. The first thing you may want to do is that you may select your Equalizer preset for all of your songs by changing all the songs in the list at once. This tip will let you change the EQ setting on all songs in your library. Here is how:
Open the Music app, from your Dock or Applications folder.
Click Songs (under the Library section – left menu)
Press Command-A
This will select all songs
While all songs are selected, right-click (or control-click)
Select Get Info
You will receive a warning message saying "are you sure you want to edit information for multiple items?" Click the blue Edit Items Button.
This will open a new window.
Click the Options tab and select your equalizer preset and then click ok.
Now your all of your songs will maintain that set EQ preset while you play them. So that you will not have to enable the Equalizer for every song.
See also: How To Remove Music Player Widget From The Lock Screen
2. Alternatively, you can create an Equalizer column,  this will easily access your equalizer settings so that you select your personal setting per each song. Here is how:
Open the Music app
Click Songs (under the Library section)
Click the Headline
Right-click (or control-click). This will reveal an options window. And select Equalizer.
Now you can see the new Equalizer column where you can select your setting for each song.
Apple split iTunes out over three new apps – Music, Podcasts and TV.