How To Cancel Your Apple Credit Card
This article explains how you can properly cancel your Apple credit card. Closing your account is very easy but it requires you to follow specific steps. It is important that you cancel your account without damaging your credit score.
If you want to cancel your card because you are having trouble with Apple Pay then see this article to fix.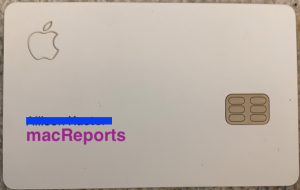 See also: App Store Keeps Asking For Credit Card Info? Fix
Do you really need to close your account?
The first thing you should do is to ask yourself: Do you really need to cancel your credit card? The Apple card offers generous rewards, and there are no annual fees. Most credit cards have an annual fee, and you may want to cancel those cards especially if you do not use them because you may not want to pay the fees.
Sometimes people want to cancel their cards because they do not want any credit cards at all. They are afraid that they may not control their spending habits because they have trouble with compulsive spending. If this is true for you, then this article is for you.
It is also very important to note that, as with canceling any credit cards, canceling your Apple card could potentially hurt your credit score. However, if you have a high credit score, the impact of closing a credit card on credit score should be minimal, if you do it the right way.
Anyway, you may have a valid reason why you may want to close your Apple credit card account. If so, continue reading.
Close your account: Steps:
Here is how you can cancel your Apple card in 4 steps:
Apple offers daily cashback rewards. Do not worry, closing your accounts does not mean you lose your cash. When you cancel your card, all the remaining daily cash will be able to be viewed on the Apple Cash card. You can find the Apple Cash card in Wallet. It will not expire once you cancel your Apple Credit Card. You can transfer this cash to your bank if you want to.
Steps:
1. Pay off your balance in full. Open the Wallet app and check to see your total balance. You can also use your Apple Cash to pay this off. You may want to stop using your card a few days before you cancel. This is because you can only pay off purchases after they clear. So stop using your card (if you are using it) at least a few days before.
See also: "APL*ITUNES/BILL", What Is This?
Here is how:
Open the Wallet app
Open Apple Card
Tap Pay or Pay Early
And follow the onscreen instructions.
2. Contact Apple to close your card account. Here is how:
On your iPhone, tap Wallet
Tap Apple Card
Tap the more (…) icon (top-right)
Tap Message and tell them that you want to close your account. Again while you are chatting, make sure that the balance on your credit card is zero. If not, pay your balance in full before

proceeding

.
3. Wait about a month and check your credit reports. Once your card is closed, it will be reported to the credit reporting agencies. Check your credit reports to ensure that your card is really closed. In like three months, if your card does not show that your account is closed, contact Apple support.
4. Once you confirm that your account is closed, now you can dispose of your Apple Card (if you have the physical card). Get a scissor and destroy it.
After closing the account, you will need to reapply if you ever want to get again Apple Card.
If you lost your phone or if your phone is missing, contact Apple support.