Where Do Screenshots Go On Mac?
Mac OS has a built-in screenshot taking feature and taking a screenshot is very easy. I take a lot of screenshots on my Mac. Some of them can be seen here on this website. Because this site, macreports, has a lot of macOS and iOS tutorials and I have written a lot of troubleshooting articles showing you what's on the screens of my devices.
Are you having issues with Screenshots?
You may take a lot of them too. Because this can very useful if you want to show someone (e.g., your friend etc) what's on your desktop.
So, how can you take a screenshot on a Mac?
Mac OS's screenshot utility makes it very easy to capture your screen. You can capture your whole screen (hold down Shift-Command (⌘)-3) or some part of it (hold down Shift-Command (⌘)-4 then drag your cursor).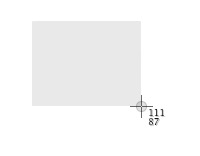 Where are my screenshots?
By default, the screenshot you take is saved to your desktop whenever you press the keys above. You will hear a camera shutter sound effect. That means that you just took a screenshot. The file won't open automatically. Your screenshot will be saved as a PNG file. The name of the screenshot will be Screen Shot date at time.png (e.g., Screen Shot 2017-03-20 at 7.16.41 PM.png). Of course, you can easily change this setting. You can, in fact, save it anywhere.
This article applies to all macOS computers.
Terminal
You can also take screenshots using the command line in macOS. Here is how:
Open the Terminal app
Enter the following command: screencapture ~/Desktop/macreports.jpg and press enter.
This command will create a screenshot named macreports.jpg and it will be saved to your desktop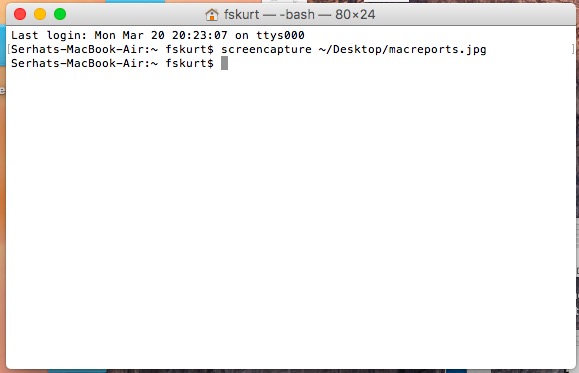 Other commands:
screencapture -c  (clipboard screenshot)
man screencapture (for help)
screencapture -T 10 macreports.jpg (t=seconds, timer)
see also: Disable auto-play videos