YouTube Not Playing in the Background on iPhone or iPad? Fix
YouTube is the second most popular web site, and thus, it has lots of videos. Some iOS users have reported that YouTube videos would not play in the background.
Update: This is an older article. Google disabled this option unless you are a paying subscriber, which is explained in this article. But there is a workaround. We posted another article regarding how you can play YouTube videos in the background.
I have also experienced this issue. I was able to play YouTube videos in the background while using other apps but not anymore. I want the app to play in the background because doing so was very convenient for me. And using Control Center does not help anymore.
The iOS YouTube app or using a browser (e.g., Safari) pauses playback the moment you close the app.
A lot of users want to listen to YouTube in the background while doing something else on their iPad or iPhone devices.
FIX:
There are two fixes.
FIX 1: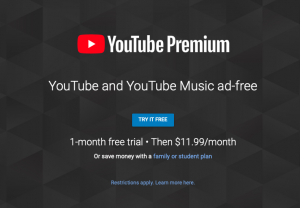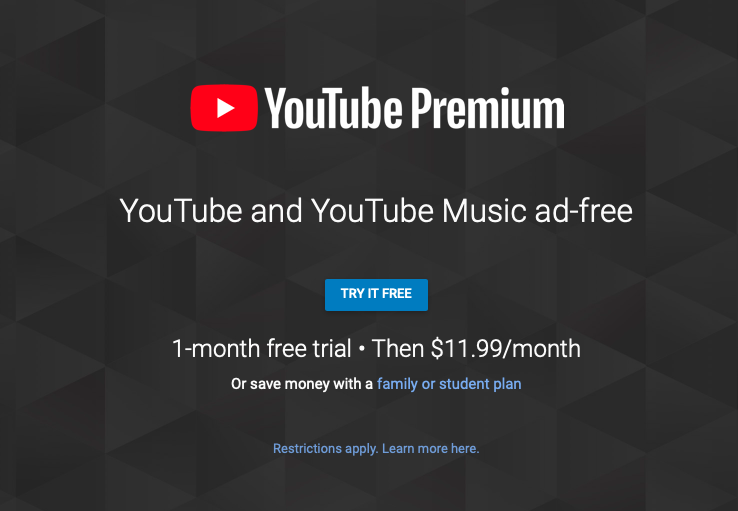 This method is not free. You need to subscribe to YouTube Red now (now it is called YouTube Premium). YouTube Red is a subscription-based service by Google. YouTube Red is available:
USA,
South Korea,
Mexico,
Australia,
New Zealand,
And many many more. You can view the full list of locations.
As the name implies this option is not free. But there are several advantages. For example, you can enjoy YouTube free of ads.
If you want this option:
Open the YouTube app.
Tap Account.
Tap YouTube Premium.
After you sign up, by default, YouTube videos will always play in the background. You can change these settings by going to Menu > Settings.
You can also get YouTube Premium on your Mac by going to the YouTube Premium website.
It seems that YouTube doesn't let you play videos in the background intentionally because they want more YouTube Premium subscribers.
FIX 2:
You can solve this issue with this neat trick. Turning on Private Browsing on your iPad or iPhone fixes this issue. Here is how:
Open Safari.
Tab the Tabs icon:
Tap Private (Private icon is missing?).
Now Private Browsing is ON and you CAN play YouTube videos in the background.
Private Browsing lets you browse websites without creating a search history.
That's it. Now you can play YouTube videos in the background on iOS.