How to Clear Instagram Cache and Delete Search History on iPhone
You may want to clear the Instagram cache on your iPhone. This can help the app run faster. On Android, this is simple, but on iPhone, it is a little trickier. You may also be wondering how to delete your search history in Instagram. This, fortunately, is pretty easy. In this article, we'll tell you how you can delete your search history and clear the app cache for Instagram.
How to delete search history in Instagram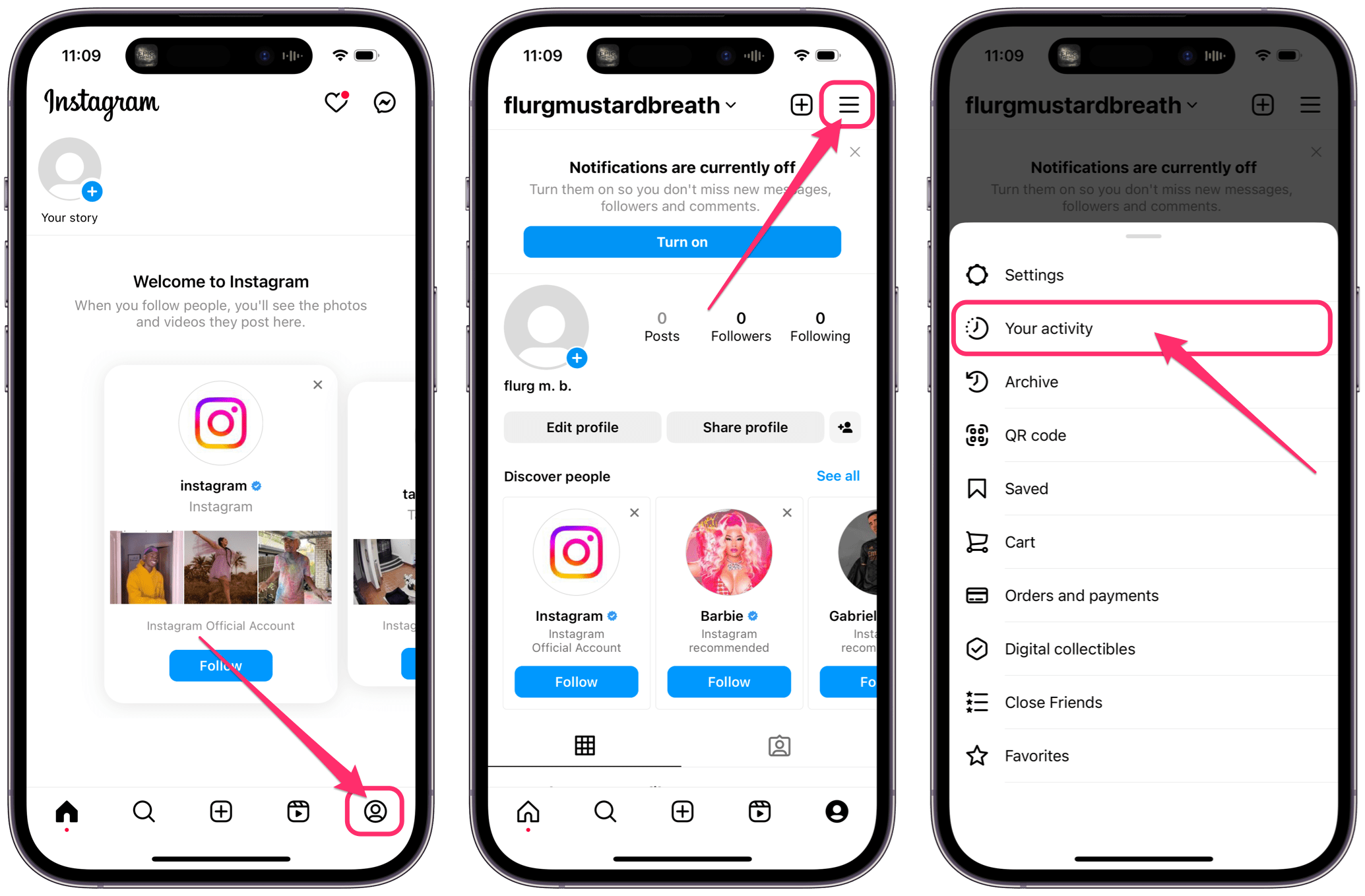 Open the Instagram app.
Tap on your Profile button in the lower-right corner.
Tap the menu button in the top-right corner.
Select Your Activity.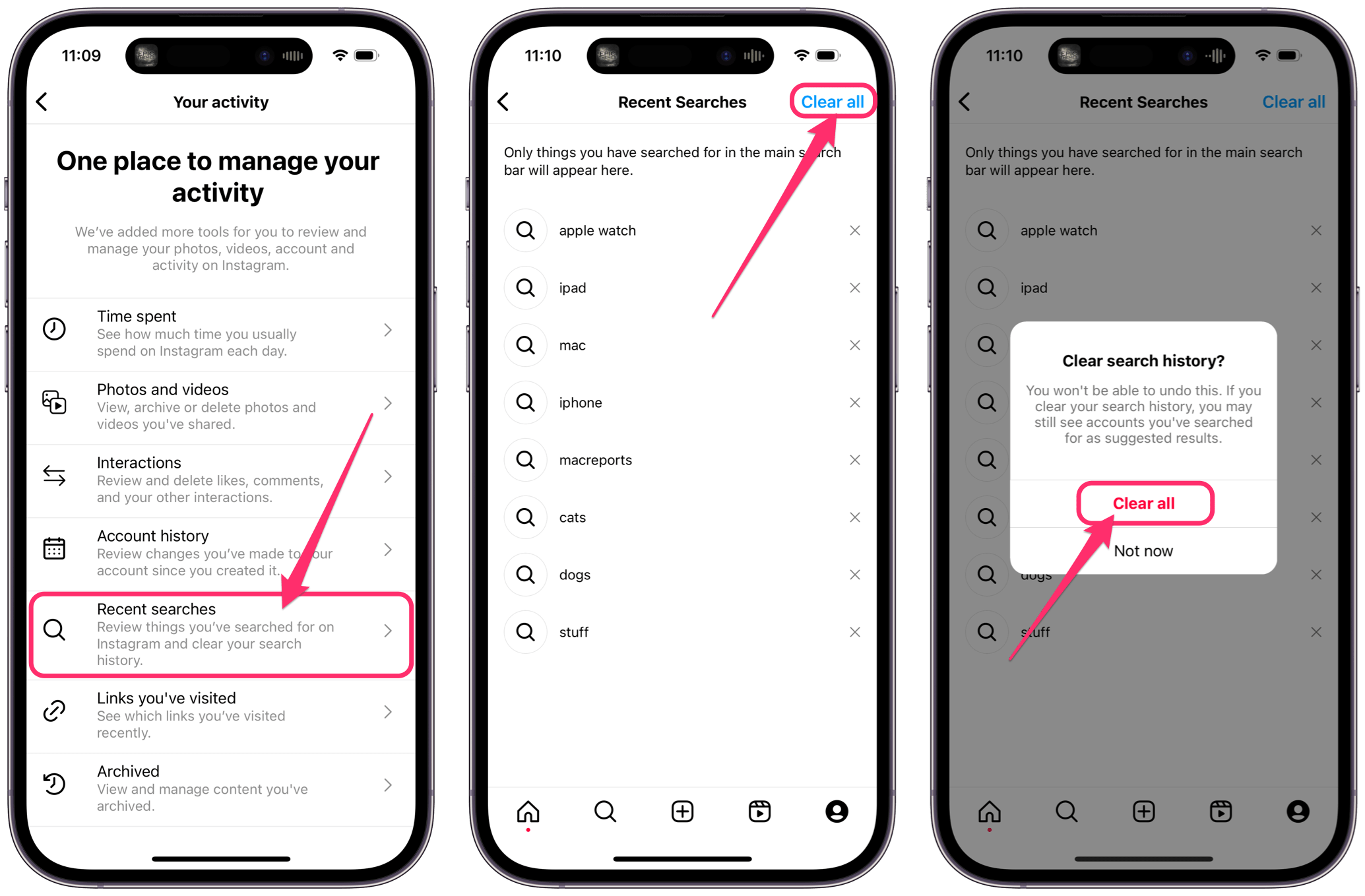 Tap on Recent Searches.
Tap Clear all, then confirm by tapping Clear all again.
Additional privacy measures
If you want your activity on Instagram to remain relatively private, you may also want to disable Siri & Search features for the app.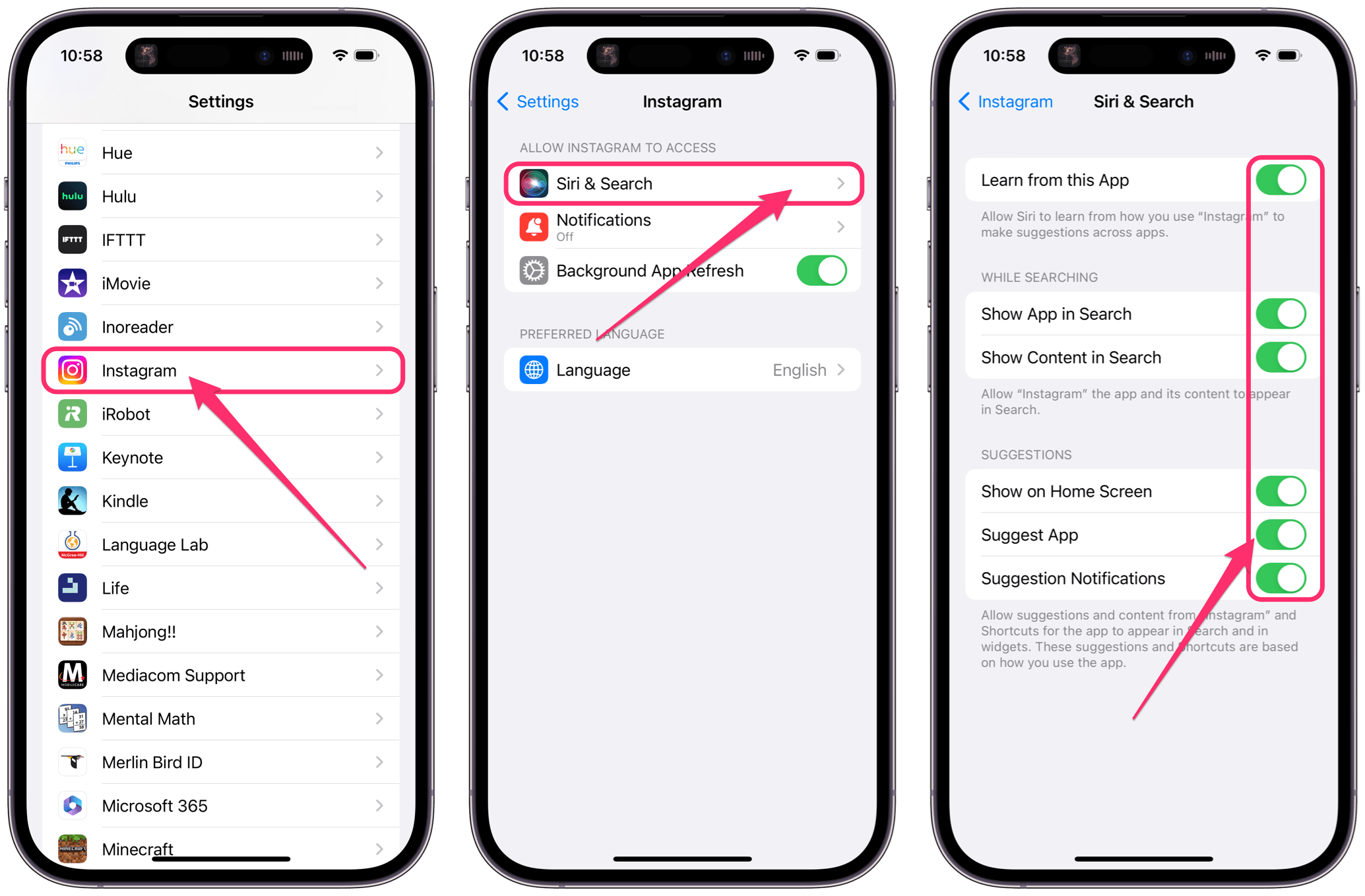 Open Settings.
Tap on Instagram, then select Siri & Search.
Now you can disable some or all of the items here. These Siri & Search features take information from the Instagram app and the way you use it to provide suggestions in searches, widgets and in other apps.
How to clear the app cache for Instagram
First, we'll answer a question many users ask:
Can you clear the app cache in Instagram without deleting the app?
Unfortunately, no. Unlike on Android, many apps on iPhone do not have a way to clear the cache without removing the app. After you remove the app, you can easily reinstall it.
How to clear the Instagram cache
Remove the Instagram app
Long press the Instagram app icon until a menu appears.
Tap on Remove App.
Select Delete App.
Tap Delete to confirm.
Reinstall Instagram
Open the App Store app and search for Instagram.
Tap the Cloud (download) button next to Instagram.
Open Instagram and tap Log in.
Enter your password and tap Log in again.
Related articles