Siri Won't Launch Apps, Fix
This article explains what to do if you're having issues launching apps using Siri on your iOS device, i.e., iPhone and iPad. Siri lets you open applications by just saying simple commands. First activate Siri by pressing and holding the home button then say something like these commands:
Launch Facebook or
Open Messages
Launch (app name)
This will launch the app you asked for. If you have a lot of apps installed on your iOS device, this feature makes it much easier to launch apps because there's no need to search and you can quickly and easily launch apps.
However sometimes, Siri may not be able to launch apps. For instance, Siri may say "it doesn't look like you have an app named 'FaceBook'. If you'd like, I can help you look for it on the App Store."  or  " you don't seem to have an app named FaceBook" when you ask Siri to open the FaceBook app, even if  if the Facebook app is installed on your device.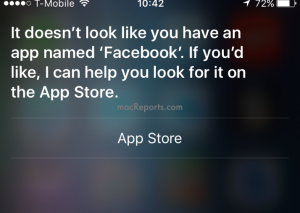 What to do if Siri wont open apps
1-Go to Settings > General > Siri  and turn off Siri, wait a few seconds, and turn on Siri.
2-Restart your iPhone or iPad.
3-Turn on Airplane Mode briefly and then turn back off by going to Settings > Airplane Mode.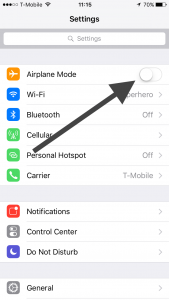 4-Update the iOS software if there is an update by going to Settings > General > Software Update.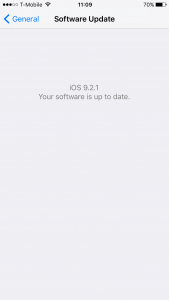 5-Tap Settings > General > Keyboard > and turn off "Enable Dictation"  and then turn on (it is originally disabled, make sure you enable this).
6-Reset your network settings by going to Settings > General > Reset and "Reset Network Settings". Note that this action will reset your stored Wi-Fi passwords etc.
7-Force restart your device by pressing and holding the sleep/wake and home buttons together until you see the Apple logo.
Siri is available on:
Siri was introduced on October 14, 2011. Siri is integrated into Apple Watch's watchOS, iOS and tvOS.  The following iOS devices support Siri:
iPhone 4s and later models
all iPad Pro models
all iPad mini models
all iPad Air models
iPod touch (fifth generation and later)
Related: iPad Wi-Fi Problems?