This article explains what to do if your iPad won't connect to a Wi-Fi network. This article will help you identify, troubleshoot and fix problems with wireless (Wi-Fi) network connections. Common problems are:
Weak Wi-Fi signals
Constant drops
Very slow connection
No connection
Several things can cause a Wi-Fi to stop working.  You may be having network problems for a number of reasons, such as hardware problems, router WEP, WPA, or WPA2 security key issues, and connection issues.
Please check internet connection after each step before going on to the next step:
iPad Wi-Fi issues?
1-Make Sure That Your Router Is Turned On.
This is very simple. Check your router to see if it is working properly. For instance, blinking power buttons may mean corrupted firmware. Check your router's manual, if you think there is a problem. Also check all cables and make sure that everything is properly connected. For instance, ensure that your router is connected to your modem. Here is Apple's recommended settings for Wi-Fi.
2-Make Sure That You Are Within Range.
Different Wi-Fi routers support different Wi-Fi ranges If you are too far from your router, your device may not connect to the Internet at higher speeds or stay connected more reliably. Change your location to see if your connection improves or not.
3-Make Sure That The Internet Is Working.
The problem may be your Internet. Make sure that you have a connection to the internet. Try to connect to the Internet using another device, like your iPhone, Mac etc. If other devices can connect, we can assume that the problem is your iPad. If you cannot get online, you may want to call your internet service provider.
4-Reboot Your iPad and Your Wireless Router and Modem.
This step is simple. Simply restart your iPad and router. To restart your router, turn off your router, wait 10 or 15 seconds and turn back on.  If this does not fix your issue, now restart your iPad by pressing and holding the sleep/wake button. Slide the slider once you see the red slider. Wait a few seconds. Once your iPad turns off, turn on by pressing and holding the sleep/wake button until you see the Apple logo.
5-Reset Your Network Settings.
Tap Network Settings. Tap Settings > General > Reset > Reset Network Settings. Note that this action removes your stored Wi-Fi settings and passwords.
6-Reset Your Router.
Resetting your router to factory defaults may fix this issue. Check your router's manual. This can usually be done by pressing and holding the Reset button for 10 seconds. This action will reset your router.
7-Forget and Rejoin.
On your iPad, tap Settings > Wifi then find the Wi-Fi name tap the blue (i) info sign and Forget This Network. After, rejoin.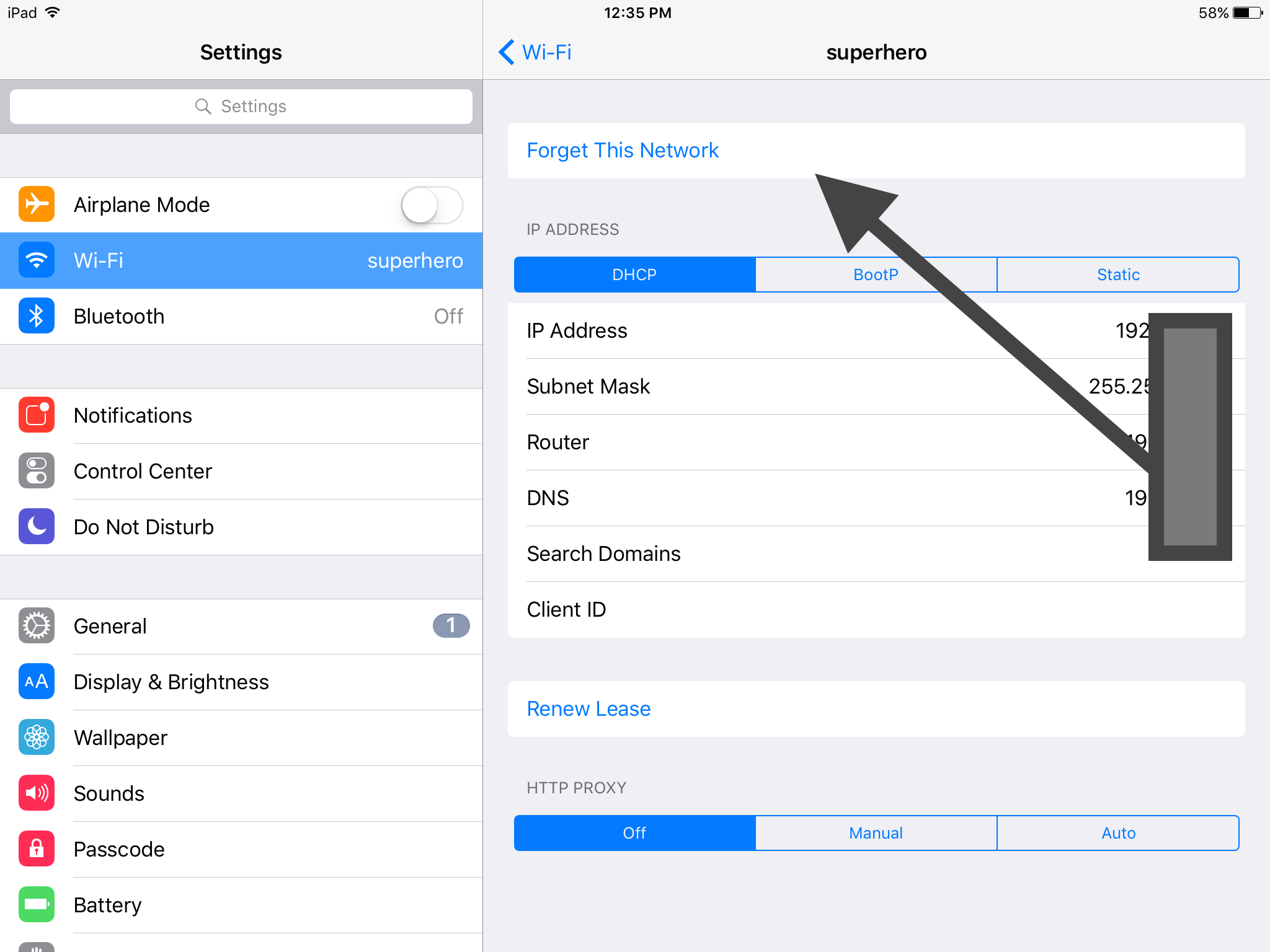 8-Airplane Mode.
Go to Settings > Airplane Mode and turn on, wait a few seconds, then turn off.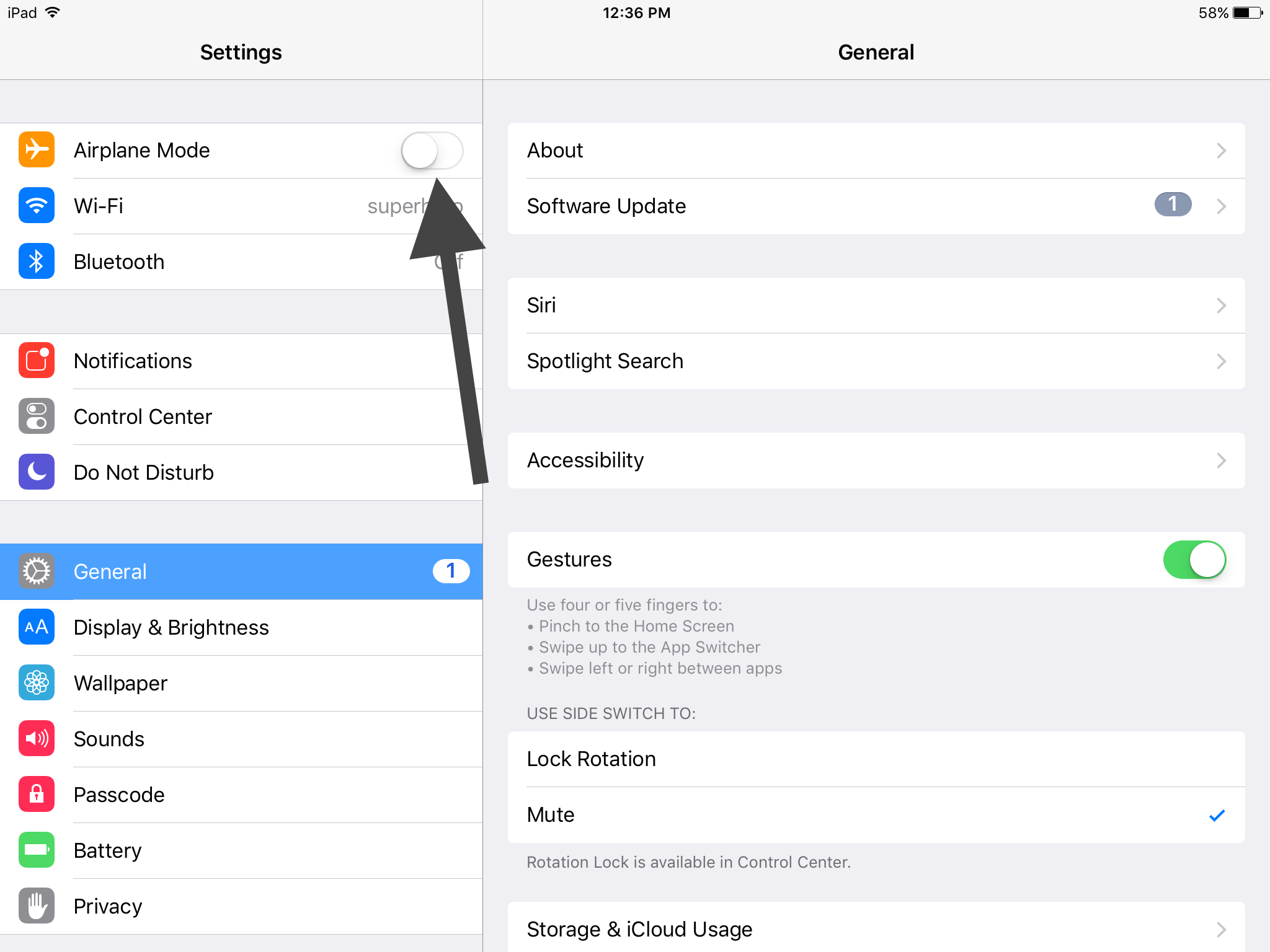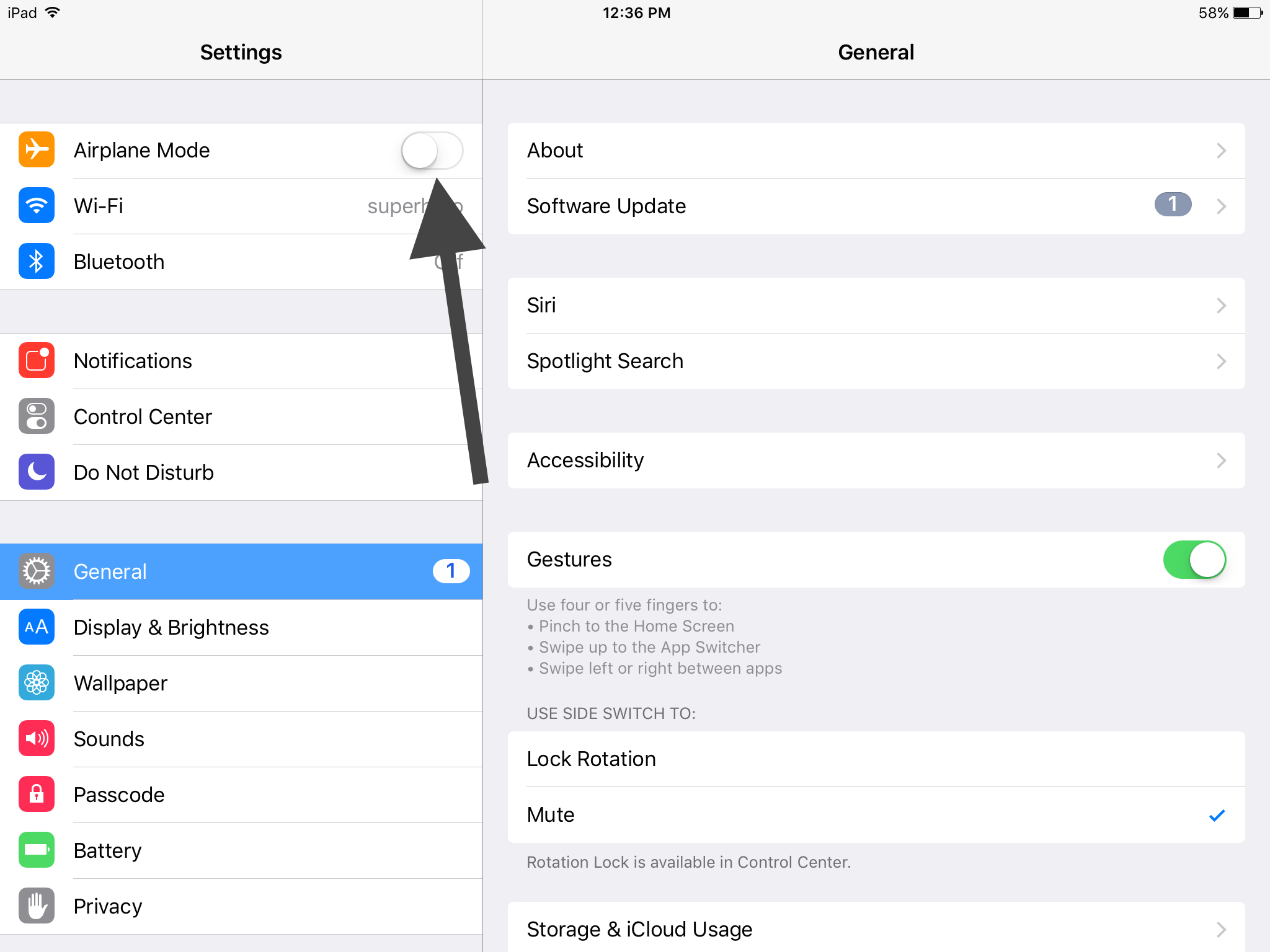 9-Wi-Fi.
Turn Wi-Fi off, and then turn it back on by going to Settings > Wi-Fi.
10-iOS Upgrade.
Make sure that you have the latest iOS. If not, update your device. To check, go to Settings > General > Software Update.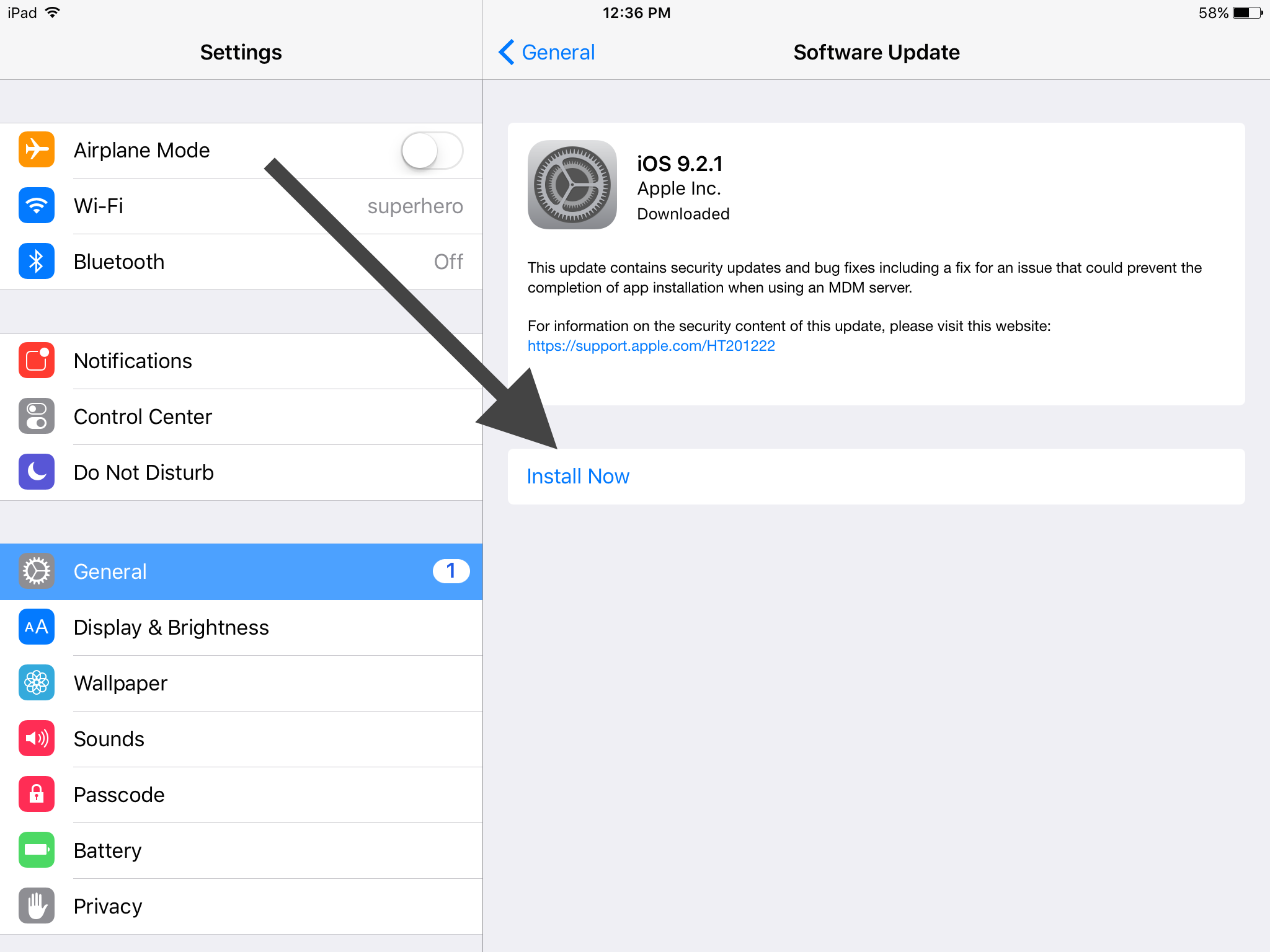 11-WPA2.
Try using Wi-Fi Protected Access 2 (WPA2) on your wireless router, if not already.
12-Force Restart Your iPad.
Force restarting your iPad may help. You can do this by holding down the Sleep/Wake button and the Home button at the same until you see the Apple logo.
13-Custom DNS.
You may want to set custom DNS. You can use Google DNS. To do this, go to Settings > Wi-Fi and locate your Wi-Fi connection, then tap the blue info (i) sign. Go the DNS section and tap on the numbers. Then enter Google's public DNS numbers: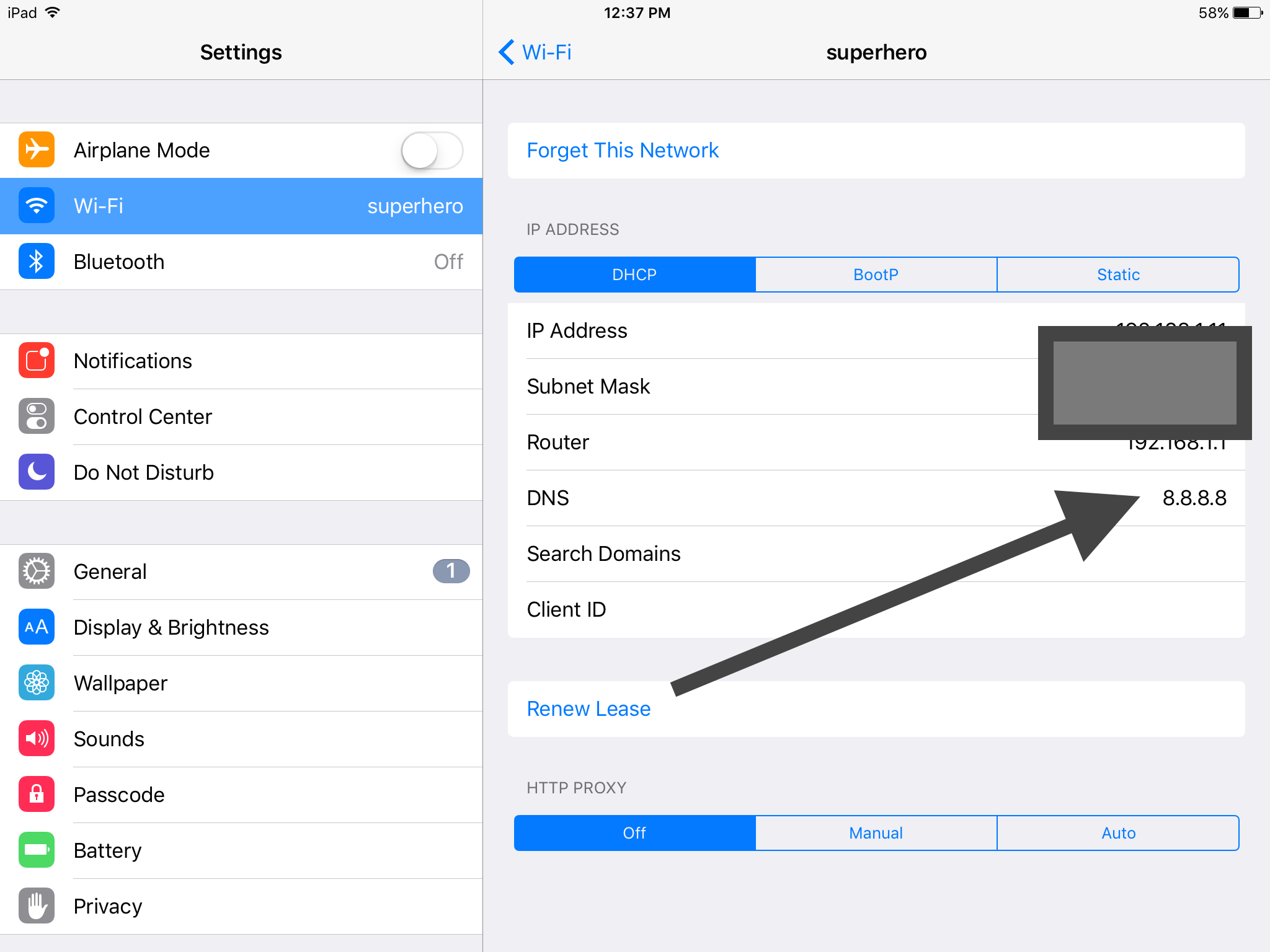 14-Turning Wi-Fi Assist On/Off.
Go to Settings > Cellular scroll down and find the Wi-Fi Assist option. Toggle this off, wait a few seconds and on again.