Word File Permission Error on Mac, How to Fix
Several users have said that they receive the following file permission error when using Microsoft Word on their Mac. The error message says "word cannot complete the save due to a file permission error."

More specifically, users have complained that they run into this problem when they want to save a word document to a location on their computer. And it appears that this error message prevents them from saving Word files.
You can experience similar issues with other Office apps as well such as PowerPoint or Excel. Following the tips below may resolve your issues.
Update macOS and Office for Mac
Please ensure that the Office applications and the macOS operating system are updated. Here is how you can check for updates and update if there is an update:
macOS: Go to System Preferences > Software Update.
Microsoft Office: Open one of the Office apps (such as Word) and then click the Help menu in the menu bar then select Check for Updates. This will open the Update window. If there is an update, follow the on-screen instructions to update your Mac. You may also want to check the "Automatically keep Microsoft Apps up to date" box.
Delete cache and preference files
If you are having issues, try these steps. You may want to back up your Mac before going further.
1. Quit Office apps if they are open.
2. Open Keychain on your Mac (Applications > Utilities).
3. In Keychain, locate the Search field on the top-right of the screen and type in "adal". Delete the entries that start with Microsoft such as com.microsoft.adalcache, if you find.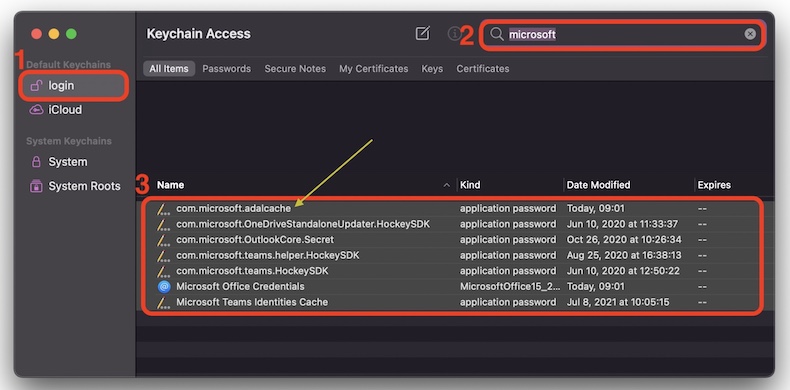 Then exit Keychain Access and follow these steps:
1. In the Finder, Go > Go to Folder. And enter the following pathname:
~/Library/Containers/com.microsoft.Word/Data/Library/Preferences/
This will open the Preferences folder. Find the following file and delete it by removing it to the Trash:
com.microsoft.Word.securebookmarks.plist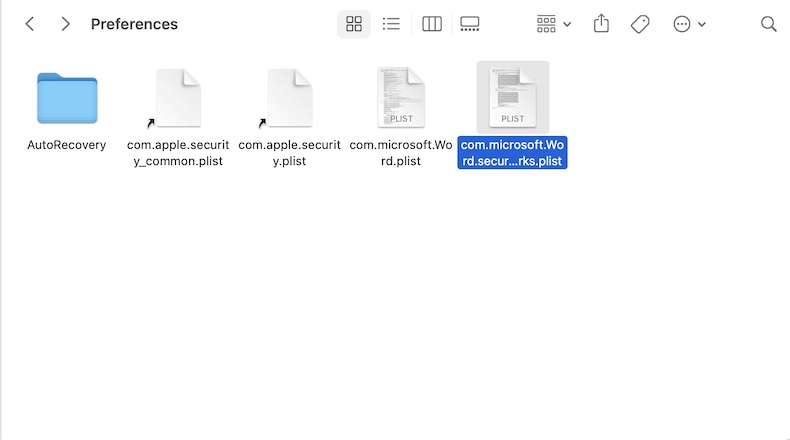 2. If you are having this problem using Excel, use this pathname:
~/Library/Containers/com.microsoft.Excel/Data/Library/Preferences/
And delete this file:
com.microsoft.Excel.securebookmarks.plist
3. After you are done, please restart you Mac. This is important.
If you are still having this issue, you may want to uninstall Office completely and reinstall it.
See also: