Apple TV: An Error Occurred Loading This Content. Try Again Later.
I was watching Netflix and my Apple TV stopped playing the show and, unexpectedly, displayed the following error message:
See also: 'This content can't be played on this Apple TV' Error Fix
"An error occurred loading this content. Try again later."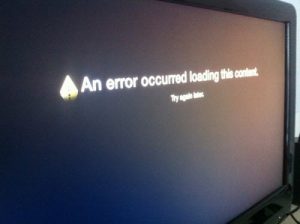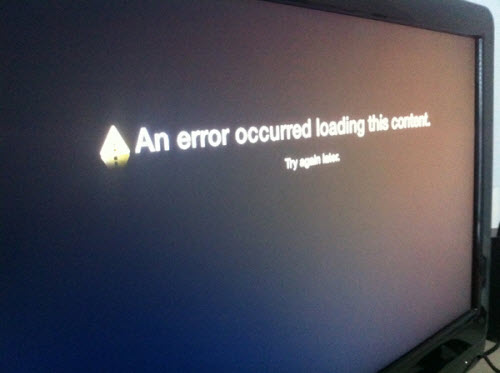 You may encounter this problem too while you watch or stream video content (Hulu, Netflix, Youtube, iTunes videos etc). This article explains how you can troubleshoot this problem. Here is how:
This issue may usually occur because of a poor network connectivity issue that is preventing your Apple TV from reaching the video providers servers.
1. First, let's test your internet connection. From the Apple menu, navigate:
Settings
General
Network
Test Network
Ok
Yes
This will start your test.
2. Restart your Apple TV. You can do that by going to:
If you are unable to restart your device this way, unplug your Apple TV from its power source, then wait around one minute and plug it back in.
3. If you are still having this problem, simply update software (tvOS) on your Apple TV. It is a very simple process. Simply go to Settings > System > Software Updates and Select Update Software. The process may take a few minutes. Your device will restart.
4. Restart your modem and Wi-Fi router. Simply unplug them from power source and wait about 10 seconds and plug them back in.
5. Ensure that your Wi-Fi router has the latest version of its software. Consult manufacturers' manuals for more information.
6. If you are having with the Youtube app (Youtube no longer working), meaning while you are attempting to watch a video via the YouTube app on your  Apple TV, and you get this error message; complete the following steps:
Open the Youtube app
go to Settings
Clear Cookies, you will be asked to confirm "Are you sure you want to clear cookies on this device? you cannot undo this". Simply click "Clear cookies"
7. Disconnect the HDMI cables (TV and Apple TV) and unplug the power cables, now plug in the HDMI cables while the power cables are disconnected. Then plug in the power cables, first TV and then Apple TV.