Background App Refresh, What Is It and What Does It Do?
You may have seen an option called Background App Refresh in iPhone or iPad settings. You may wonder what this option does. You may also wonder whether you should turn this on or off. In this article, I will explain what Background App Fresh is and why you may want to enable or disable this.
What is Background App Refresh on iPhone or iPad?
An app on your iPhone can run in the foreground or background. While you are actively using an app, let's say a news app, this news app will use data and system resources to function. When you exit this app, this app may continue to run in the background or when the device is locked if Background App Refresh is enabled. Apple calls this a "suspended state." This app will still continue to run and use data and the system resources for updating content so that you can have an uninterrupted app experience the next time you open it.
I should note that you can enable or disable Background App Refresh system-wide (for all apps) or for specific apps. You can do this in two ways:
Go to Settings > General > Background App Refresh > Background App Refresh. You can pick one of these options: Off, Wi-Fi, or Wi-Fi & Cellular Data. Select Off to turn off Background App Refresh for all apps.
You can also go to Settings > General > Background App Refresh. Scroll down, and you can then turn Background App Refresh off or on for each app. Alternatively, app settings also include this setting. Go to Settings and tap an app, and then you can turn this on or off this along with other app settings.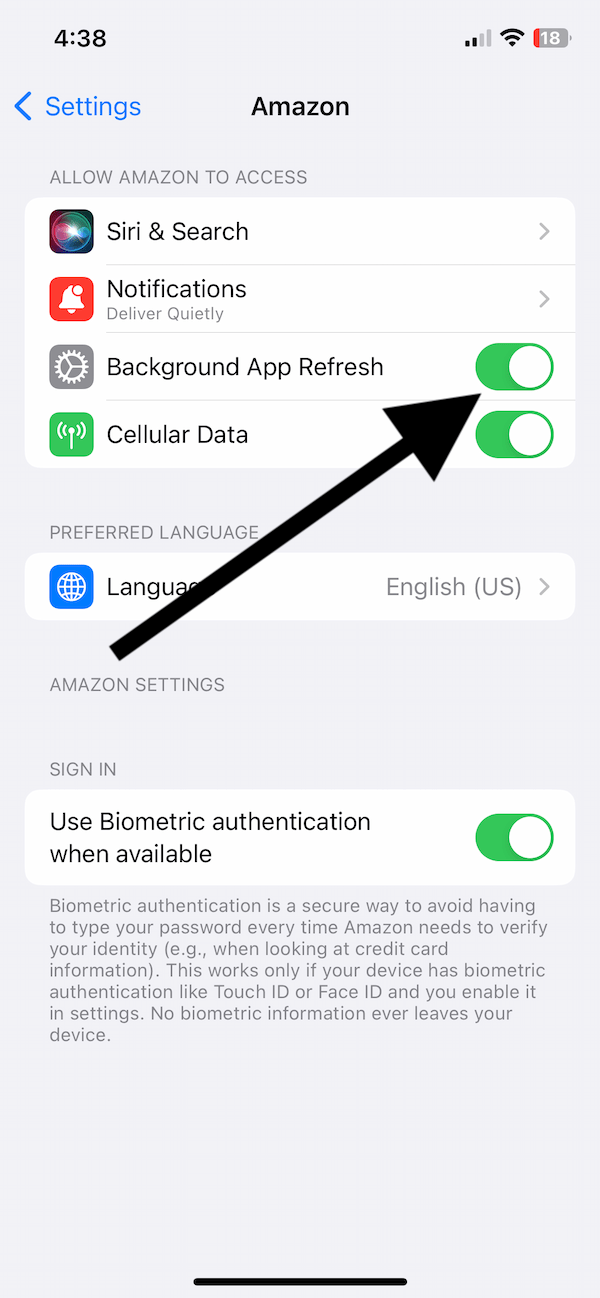 Advantages and disadvantages of enabling Background App Refresh
Enabling this will ensure that apps will stay up to date by refreshing their information in the background. This, for example, will reduce the app's loading time.
Disabling Background App Refresh may save battery life. Apps running in the background will use battery power.
If you select the Wi-Fi & Cellular options (see above), and if you do not have an unlimited data plan, you should know that some apps may use a lot of data in the background. If this is applicable to you, you may want to select Wi-Fi only.
Background App Refresh is Grayed Out?
A common problem a lot of users seem to experience is that they notice that Background App Refresh is grayed out and disabled, preventing you from managing this option, as you can see in the screenshot below.
This may occur for one of two reasons:
Screen Time settings: Background App Activities may be restricted. Go to Settings > Screen Time > Content & Privacy Restrictions and then make sure Background App Activities is set to "Allow." You will need to enter your Screen Time password to make changes.
Low Power Mode: If Low Power Mode is enabled on your device, Background App Refresh settings will be disabled. You can go to Settings > Battery to turn off Low Power Mode.
Related articles