iPhone Shows Unread Messages Even When There Are None
If your iPhone is showing a red dot, indicating that you have unread messages in Messages, but you don't – at least, you can't find the unread message anywhere – you are probably getting annoyed. Many people rely on the little red dot badge on the Messages app to let them know that they have a message. That little red dot says, "Pay Attention to me!" So, you definitely want it to go away. You may be asking:
How do I find the unread messages?
Is the unread messages count wrong? Do I really have unread messages, or is this some kind of bug?
How can I clear the "phantom" unread messages?
Red dot badge indicates unread messages
How do I find the unread messages?
So, the problem is you can't, right? At least not using the normal, reasonable method of just looking through your messages. Once you've done a thorough check for those mysterious unread messages, it is time to move on to other methods. But first, make sure you have looked for Unknown Sender messages: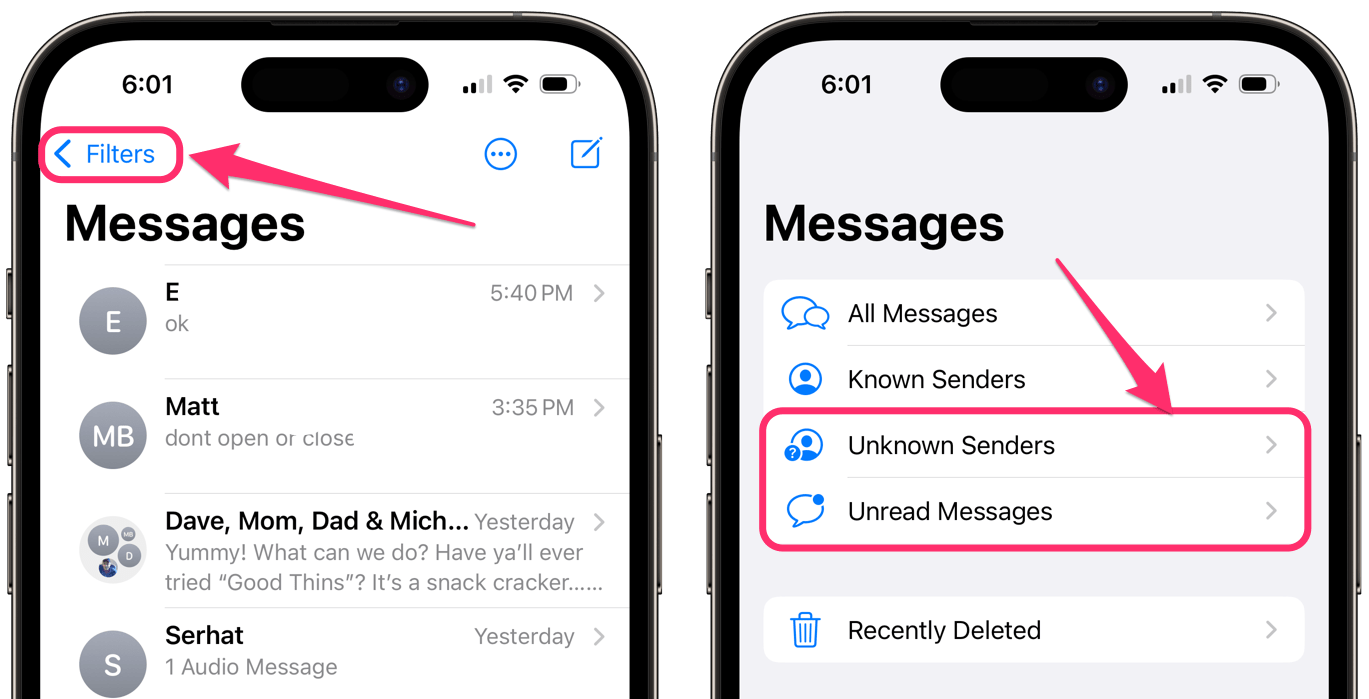 Open Messages on your iPhone.
Tap Filters in the upper-left corner. If you see Edit instead, then you aren't filtering for unknown senders.
Tap on Unknown Senders or Unread Messages and look for any unread messages there.
Do I really have unread messages?
Maybe they are "hidden." Some theories are that there could be a syncing problem that causes the red dot badge not to update with the true number of unread messages, meaning you actually read them in the past. Regardless of the cause, it is a known problem that some iPhone users experience.
How can I clear the "phantom" messages?
Alright, we want to get rid of the pesky red dot – at least until we have real messages to read.
The easiest way to "read" all your "unread" messages
The easiest way to read your messages is to have Siri read them to you. If you have hundreds of unread messages, you may want to look into one of the other options below.

Say, "Hey Siri. Read my messages." or press the side or Home button to trigger Siri, then say, "Read my messages." If you have never used Siri, you may need to check that you have it set up. Go to Settings, tap on Siri & Search and enable either Listen for "Hey Siri" and/or Press Side Button for Siri.
Answer "No" if you are asked to reply. When all messages have been read, Siri will let you know with something like "Those are all your messages" or "That's everything."
Other ways to clear the red dot on the Messages app
If the above method doesn't work for you, you can try the following to clear the unread messages notification.
Read All messages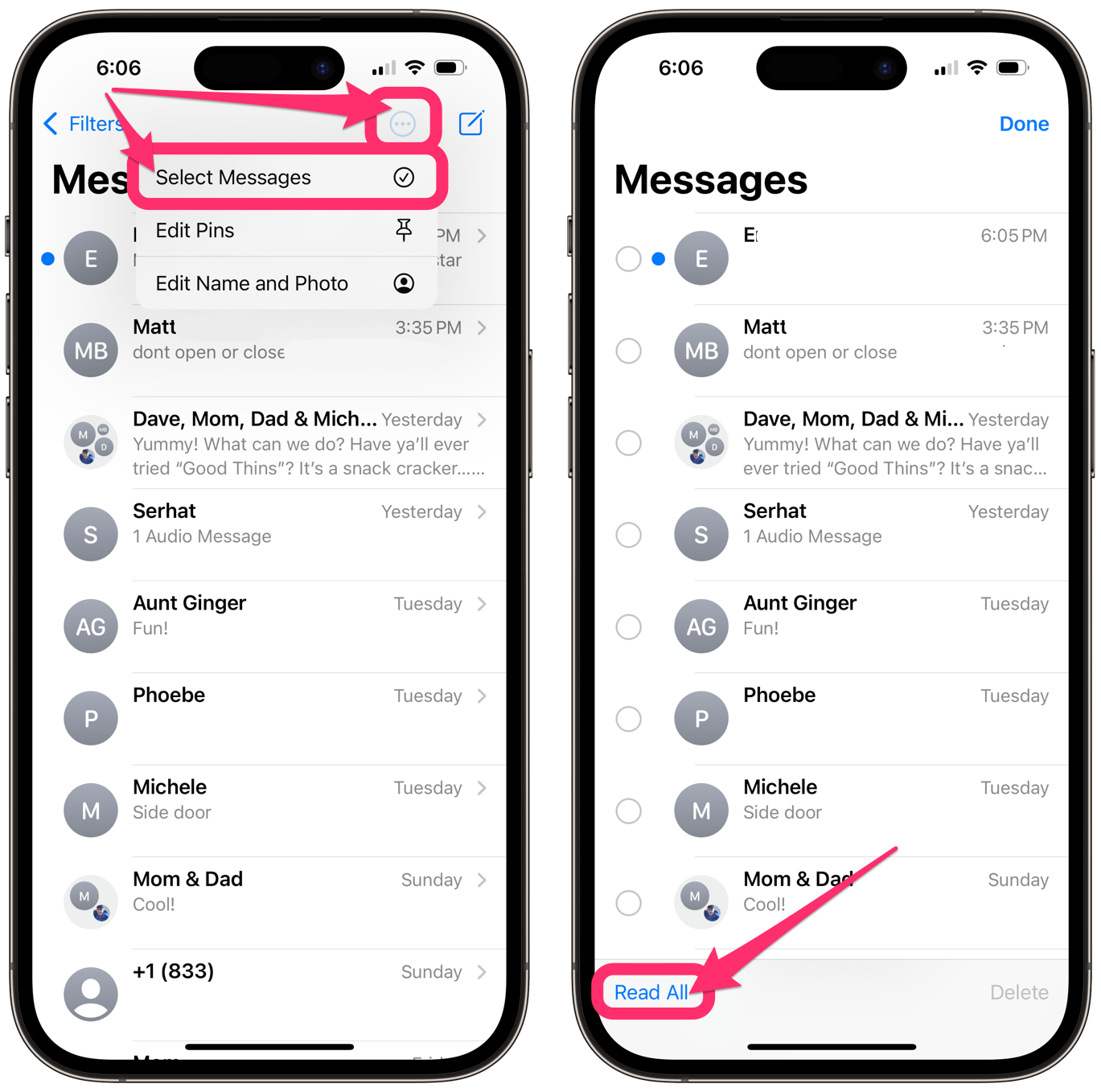 In Messages on iPhone, tap Filters or Edit in the upper-left corner, then select All Messages.
Tap the More button (circle with three dots) and tap Select Messages.
Tap Read All.
Close the Messages app
If you are not sure how to close an app on your iPhone, see Close an app on your iPhone…
Restart your iPhone
You can check out Restart your iPhone if you are not sure how to do this.
Update your iPhone
How To Update iOS Software on Your Device
Turn off notifications
Try turning the red dot badge notifications off, and then back on. If you decide you don't want the red dot, you can leave it off.
Open Settings on your iPhone, then tap on Messages.
Tap on Notifications.
Toggle the switch next to Badges to turn it off. Toggle it back on, then check your Messages app.
Reset All Settings
If you are really stuck, this may be the solution. We have previously written about how to reset all settings and what happens when you do this. See What does Reset All Settings Do on iPhone and iPad.
Related articles